OnePlus is rumored to unveil new devices at an event on May 14, and while the company has yet to confirm that date, its CEO Pete Lau has today started teasing its next flagship smartphone. This one apparently won't just be fast, it will also be smoooth - not a typo there, but a quote from the four-second video teaser you can see below.
Excited to share the next product from OnePlus will unleash a new era of Fast and Smooth. Especially Smooth! Smooth is more challenging than Fast - a true test of hardware and software.

The new product is just beautiful - I can't wait for you to see it! 😬✨ pic.twitter.com/yPU9sEbeIv

— Pete Lau (@petelau2007) April 17, 2019
Given that past leaks and rumors mentioned the OnePlus 7 Pro having three rear cameras, we assume that's what's implied here. And of course the phone should be smoother than its predecessor somehow - perhaps this has to do with the rumored 90 Hz screen refresh rate.
Anyway, the only other takeaway from this teaser is the curved display you can see in the outline of the handset, and this has once again been leaked prior.
At the same time, British online retailer MobileFun has listed a bunch of cases for the upcoming OnePlus 7 Pro, and one of them reveals a couple of gradient colors for the phone's back. Note that these may just be wishful thinking on the case maker's part. Then again, they could signify that OnePlus is finally ready to properly embrace a design trend that's been doing the rounds in the mobile world for quite a while now.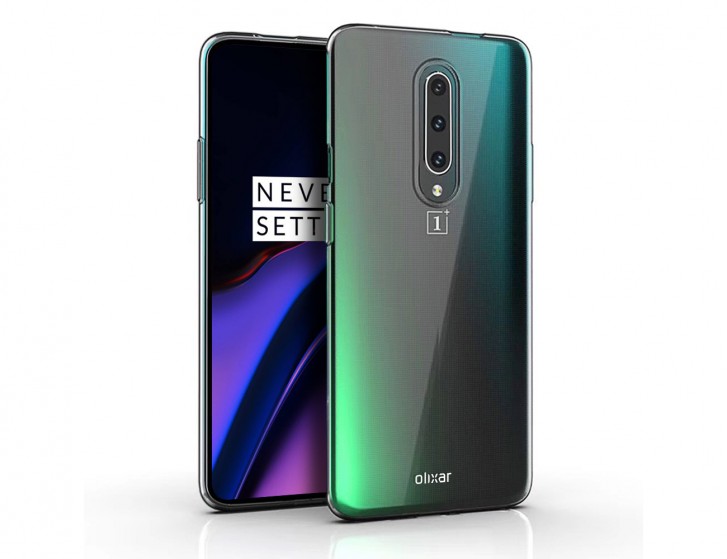 There's a green-to-black-to-green version as well as a purple to dark grey to blue one. Otherwise these cases don't reveal anything new about the phone's design. It has three rear cameras, and no notch whatsoever because the selfie camera is of the motorized pop-up variety.
Since the OnePlus 7 Pro has also been rumored to up the screen resolution to QHD+, and pair that with 90 Hz support, and given the practically bezel-less screen and three rear cams and all the other high-end specs in tow, we're expecting this one to be much more expensive than any previous OnePlus device. Don't be surprised if it starts at $699 or even $799.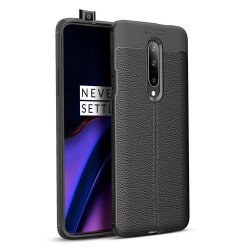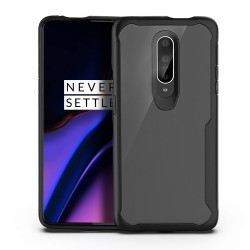 More OnePlus 7 Pro leaked case images
For those that are looking for a more affordable option, the OnePlus 7 (non-Pro) should oblige, with one less rear camera, a water drop notch and 1080p+ display resolution (and perhaps less base RAM and storage). This could in fact be considered the true successor to the OnePlus 6T, with the 7 Pro in a way starting an entire new journey for OnePlus, one where it doesn't actually compromise on anything compared to its headline competitors (well, perhaps with the exception of wireless charging).
V
Why the hell do you need liquid cooling? It its marketing gimmicks, there is no liquid cooling on any smarpthone.
L
So far I think~ Oneplus got some smooth user interface compare to other (except ios) i kinda like it with the UX
?
is this phone have liquid cooling..?
ADVERTISEMENTS