64MP main camera
Having a 64MP camera on a budget phone isn't unheard of these days. That large number is cute on spec sheets, but nowadays, image signal processing also contributes a large part to image quality, and the Nord N10 5G's seems to be well-equipped for any job. Sadly, none of these cameras are optically stabilized, and only the primary camera features autofocus.
The main camera is a 64MP shooter with an f/1.79 aperture lens that isn't optically stabilized, and it has 0.7µm pixels. The second camera is an 8MP ultra-wide shooter with a 119-degree field of view and f/2.25 aperture lens.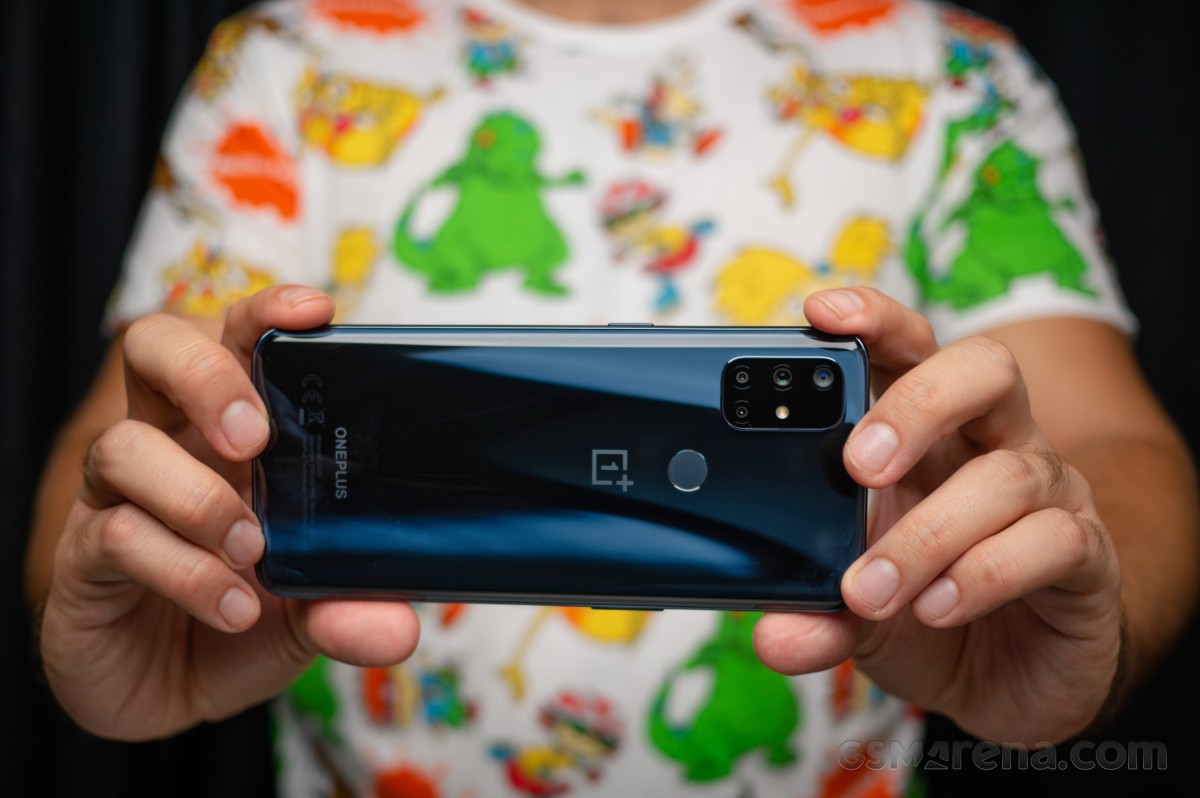 There's a 2MP macro camera and 2MP monochrome shooter, both with identical optics: they have f/2.4 aperture lenses and feature the same sensors with 1.75 µm pixels. The low-res monochrome sensor works in tandem with the primary sensor to provide a higher-resolution monochrome shot. Its usefulness is questionable, but when you cover the monochrome sensor while in the monochrome mode, the camera app will ask you to unblock this camera - so at least something is happening.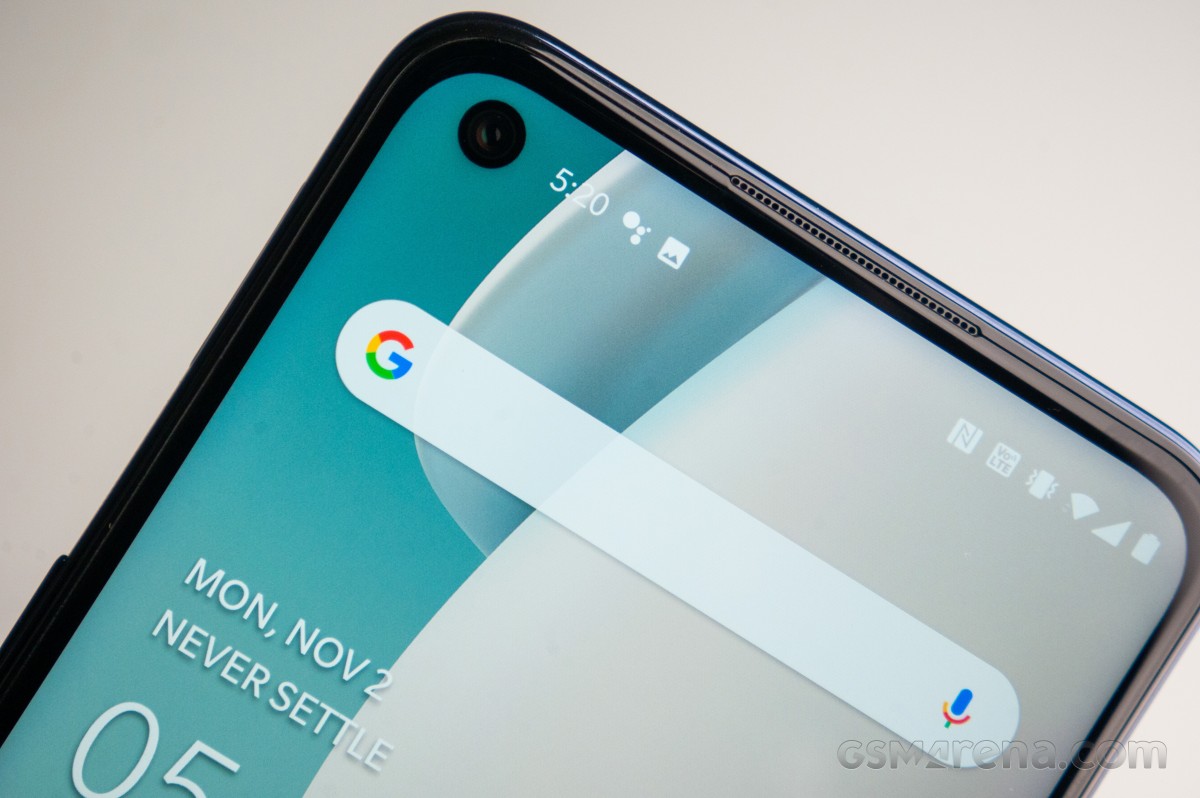 The camera UI is identical to that of the higher-end OnePlus phones, and it even includes Nightscape mode. There's a full resolution feature to shoot in the camera's native 64MP resolution, Pro mode, Time lapse, panorama, timer, HEVC video, and you can scan something with Google Lens right from the Camera app.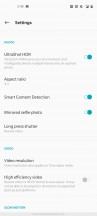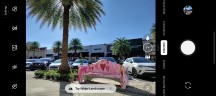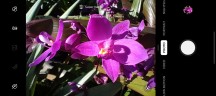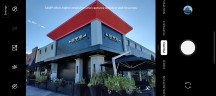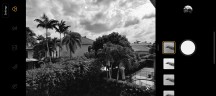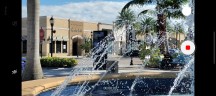 Camera settings • Camera UI • Macro • Full-res • Monochrome • Video
Let's look at the image quality of these cameras. How well does OnePlus' cheapest 5G phone take photos?
Image quality
In daylight, the N10 5G's camera was mostly consistent, but it's more hit or miss to get a great shot. White balance might vary between shots from time to time, while contrast was sometimes on point. Other times it was not enough.
Daylight photos look quite good. The issue with dynamic range comes when shooting a shaded scene that has bright areas surrounding it. The image processing tries to compensate too much, and the shaded area no longer looks shaded, resulting in washed colors and low contrast. Colors may also become washed out as a result.
In ideal lighting, colors are vibrant, and resolved details are quite good. Again, we wish that the camera would occasionally let shadows be shadows to give the photos more depth. Sometimes, we notice a color smoothening that does a good enough job of balancing out the optics' softness.
For fun, we added some images shot with the Pixel 4a for comparison.
Seeing the Pixel 4a's photos side by side with the N10 5G's, we immediately notice that the overall tones in the N10's camera are quite cool, though this tends to be the case with many Chinese phones. As well, the Pixel's processing doesn't let highlights blow out while the N10 is guilty of this.
And here are a few samples from our more usual shooting locations.
Photos are pixel-binned from the main camera's full resolution and are saved as 16MP images. There's an easily accessible option to shoot in the camera's full 64MP resolution. However, the camera app itself warns that the standard 16MP image will have a superior dynamic range. Here are some full resolution 64MP images.
The full-resolution mode works well in brightly lit scenarios, and it doesn't require a tripod. The downside to using this mode is if you're going to take photos to publish to social media, they're going to be compressed on the way up anyway. Most casual photo takers should stick to using the regular shooting mode, though we sometimes preferred the more natural-looking contrast from the full-res shots.
The N10 5G doesn't have a dedicated zoom camera, but the camera has a 2X zoom preset, which crops from the main sensor.
How do they compare to Google's Super Res Zoom on the Pixel 4a?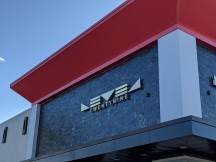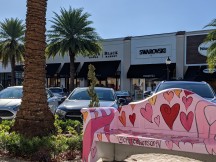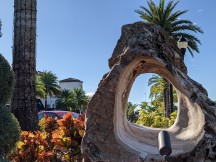 Pixel 4a Super Res Zoom samples
Compared to Super Res Zoom, Google's processing here comes out on top. Although they both are close in exposure, Super Res maintains more details, and its shots aren't as soft as the N10's. There's also less noise throughout the Pixel 4a's zoomed-in shots.
One more thing, since it's cropping from the main camera, colors and tones on the N10 5G are consistent with 1X shots. The same can't be said, however, for the ultrawide camera.
Well, that's not entirely true. Colors and white balance do appear in line with the main camera's. The most obvious difference is the dynamic range, resulting from the smaller and lower-resolution sensor behind the 119-degree lens.
And once again a few photos from our typical locations.
Details are not at the same caliber as they are on the main camera - for obvious reasons. As the camera struggles with dynamic range, more noise is apparent throughout the image - mostly in the shadow areas. For what it's worth, it could have been much worse. We'll come back to the ultrawide camera in the lowlight section. Let's take a look at some monochrome shots.
Monochrome
One of the two extra cameras on the N10 is a 2MP monochrome camera. This camera works in tandem with the main 64MP sensor to produce the monochrome shots in 16MP output files.
We wonder how this is different from shooting a color photo with the main camera and then desaturating it... Well... We found out. We took an image in color and desaturated it. Here it is next to the photo of the same scene captured in monochrome mode.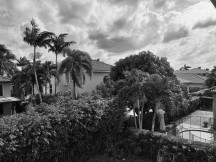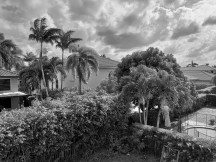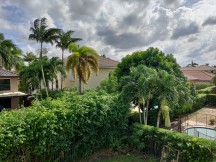 Monochrome mode shot • Desaturated color photo • Original shot in color
By using the monochrome camera, it uses the information to tell the main camera how to meter mid-tones and shadows, both of which are notably lower (and look more natural) when using the monochrome mode, resulting in higher contrast - a staple of any black and white photo. Resolved details and noise don't seem to differ between modes.
The phone can shoot macro samples. The camera app recommends a distance between 1 and 1.5 inches away from the subject. Shots are well exposed and as detailed as a 2MP camera can be.
Lowlight
The N10's main and ultrawide cameras can be used to shoot Nightscape photos. Even though the 2X zoom is cropped from the main camera, it's impossible to shoot nightscape photos in 2X zoom.
We noticed something interesting. Regular low light photos are shot in the camera's full-frame, but the Nightscape photos were cropped in - likely to compensate for the lack of optical image stabilization. We must admit these Nightscape photos look better than we anticipated. Despite the crop, Nightscape photos are still output in 16MP resolution.
Although there's a noticeable softening applied to the images, the exposure is nicely balanced, and there's very low noise. Granted, that's for Nightscape. The camera doesn't do well at night without it - images are noisy, soft, and underexposed.
Let's see how the Pixel 4a did by comparison with Night Sight.
Night Sight on the Pixel 4a barely made a difference in exposure over the regular shots. Night Sight did, however, tune the white balance (made it a bit warmer) and leveled out the highlights that clipped in the fountain shot.
Although with some noise, the Pixel 4a's Night Sight shots were sharper and more detailed, and with less noise overall.
Moving on, the ultrawide camera is not suitable for lowlight shooting. Nightscape can't save these photos.
Portrait photos look okay, though the bokeh does do better in outdoor lighting. The frame doesn't crop when switching to portrait mode, and there's no way to switch to a tighter crop.
Once you're done with the real world samples, head over to our Photo compare tool to see how the OnePlus Nord N10 5G stacks up against the competition.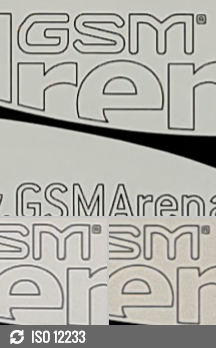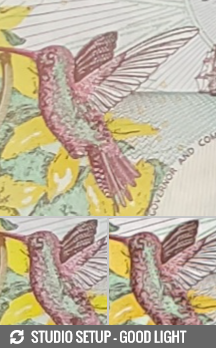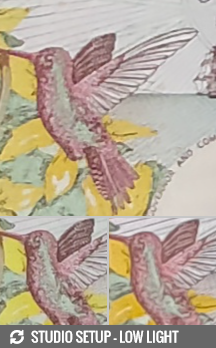 OnePlus Nord N10 against the OnePlus Nord and the Galaxy A51 5G in our Photo compare tool
Selfies
This phone has a 16MP front-facing camera that's capable of shooting up to 1080p video at 30 fps.
The selfie camera was not great at metering exposure in bright light, but the shots it got were okay. With the main camera, some shots didn't have enough contrast, but that issue was far more apparent with this selfie camera. To be fair, the dark shirt could have affected the camera's exposure metering.
To be fair, the Pixel struggled with selfie portraits too, and the same selfie scene was overexposed because of the dark shirt.
Video
The OnePlus Nord N10 5G can shoot video up to 4K resolution at 30fps, or 1080p at 60fps. The camera purely relies on electronic stabilization for all video modes - except for 60fps video and 2X zoom video, which are not stabilized.
The ultrawide camera is limited to 1080p video at 30 fps, and the 4K 30 mode doesn't work with a 2X crop zoom. All of that said, let's look at some samples.
Video exposure metering is, again, too bright. At the same time, you can see the 4K recording's dynamic range isn't stellar. The shadows are still pretty dark, considering how bright the overall image is. Details are okay, and the noise is surprisingly low. Meanwhile, colors are still very cool when the sun is on its way down and giving off a warm light.
Full HD video was not bad. Details had less noise over them, and the dynamic range was slightly better this time around. Noise is low, and the colors are still relatively cool.
The ultrawide camera sees a noticeable drop in sharpness and detail. Colors are not as vibrant as they are with the main camera, and there is noticeable noise and near-blurry softness.
At 2X zoom, Full HD video was better than we expected. There was some noticeable shuddering from lack of physical stabilization but zoomed footage was not half bad. In a pinch, the footage is still usable if there's an ample amount of light.
Higher frame rate video shows noticeably more noise throughout the textures in the video, though the sky did remain noise-free.
The electronic stabilization is not amazing, but it's not terrible. Full HD video did stabilize a little better, but both videos were still shaky at best.
Here's a glimpse of how the Nord N10 5G compares to the Nord proper and the Galaxy A51 5G in our Video compare tool. Head over there for the complete picture.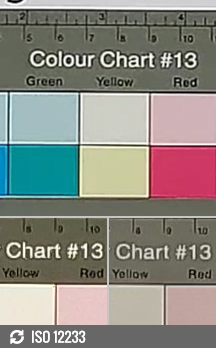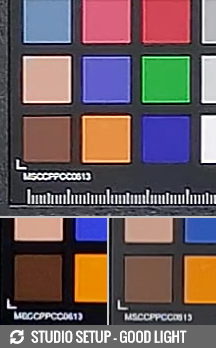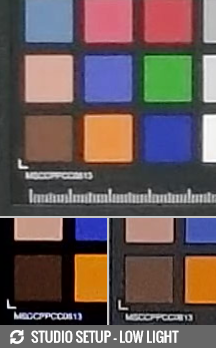 OnePlus Nord N10 against the OnePlus Nord and the Galaxy A51 5G in our Video compare tool