Final words
In the Oppo F1 Plus, the Plus moniker stands for more than a casual upgrade. Improvements over what now seems like quite a modest original are plenty and, all things considered, the two are most likely meant to coexist, catering to different crowds.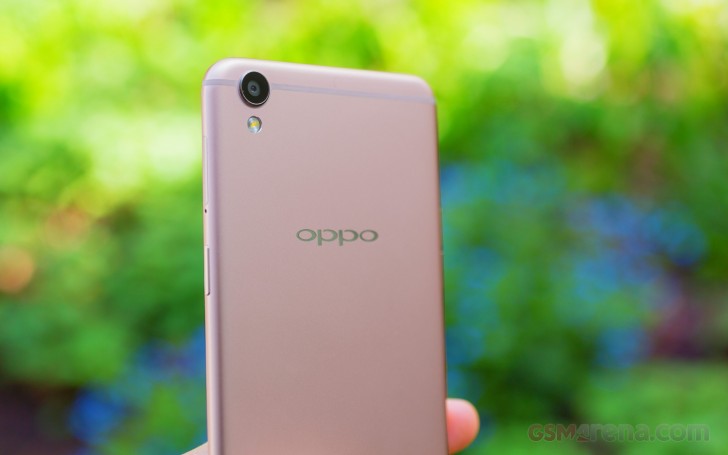 It's the Plus that you're more likely to actually want to own, thanks to its more refined design, and decidedly premium vibe. Well, that and perhaps the fact that it looks a lot like an iPhone 6s Plus with super-slim bezels. Or a larger iPhone 6s. So yes, while the F1 Plus is certainly not one of a kind, it's definitely a show-off.
Moving past the superficial, the device is surely capable. A 5.5-inch AMOLED display delivers pleasing colors and does very well in bright sunlight, even if its maximum brightness fails to impress. Good battery life and adequate performance mean that the F1 Plus isn't just for show either.
However, it's one of the main promises that the F1 Plus actually fails to keep to the fullest. The 16MP Type 1/3.1" f/2.0 front-facer of the self-proclaimed "selfie expert" just doesn't live up to the numbers. The rear 13MP shooter does well to make up for it, at least. That is, when shooting stills, video quality is rather disappointing either way.
Key test findings
Build quality is superb, fit and finish are exemplary, though the design isn't exactly original.
The screen could've been brighter, but it's okay for an AMOLED, colors are a good compromise between punch and accuracy, sunlight legibility is excellent.
Battery life is very good across the board, except in web browsing where the F1 Plus is only about average.
The user interface is heavily influenced by iOS, bordering on plain copying. There's hardly any bloatware pre-installed though, which is always nice.
Performance is good overall, excellent at CPU-intensive tasks, but the phone is underpowered in the GPU department.
The loudspeaker falls in the Average category in our test.
The 13MP rear camera captures detailed images with punchy colors.
The 16MP selfie camera doesn't live up to expectations, images are not as detailed as the resolution would suggest.
1080p video quality is subpar.
Fooled by the naming, we started off by comparing the F1 Plus to its little brother F1 but, in reality, the closer match in the company's lineup are the R7's (two of them). The R7s is more affordable, but omits a fingerprint scanner. Its front cam resolution is only half that of the F1 Plus, but they may very well produce equally detailed images, so that's not a real deal-breaker. At 32GB, the R7s has half the storage of the F1 Plus, but with a microSD for expansion, that's hardly a decider either. Pretty much all hangs on the fingerprint scanner and price then.
Alternatively, you could go all out and grab the 6-inch R7 Plus, and get the fingerprint sensor out of the equation - both Plus models have it and the R7's has arguably better positioning round the back. The R7 Plus has a longer battery life, but it's also quite larger and some 50g heavier, which may be too much for some.
The Samsung Galaxy A7 (2016) is a tiny bit more expensive than the F1 Plus, and yet it has a gig less of RAM, and only a quarter of the storage of the Oppo phone. On the plus side, it has a much brighter display, better battery backup and a camera with a brighter lens and optical stabilization. Its fingerprint sensor lets you tap into Samsung Pay too, which is worth considering if the service is available where you are.
For about as much you could opt for the LG G4 - a proper flagship, albeit last season's. You'd be getting a higher-res display, a superior camera in both stills and video, Marshmallow and a removable battery, even if the actual mileage is notably shorter. No fingerprint scanning on that one, though.
And once we're into past flagships, there's the Sony Xperia Z3+, which can even be had for less than the F1 Plus. There's a marginally smaller display on the Xperia, but IP68 certification is a boon. A lot more powerful chipset, a more capable camera and Marshmallow are also in the Z3+ favor.
If you are after a competent 5.5-inch phablet, but in no mood to spend big buck, the Xiaomi Redmi Note 3 is a must-see. The base 2GB/16GB model costs about a third of the F1 Plus, and you could get two pieces of the 3GB/32GB model and still have money to spare. And you won't be missing out on anything - fingerprint scanner, better performance, the Redmi 3 even has an aluminum body. The F1 Plus does have a better display, though and getting the Xiaomi might be tricky in many parts of the world.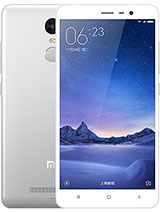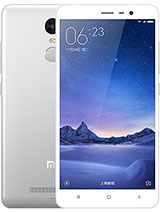 Xiaomi Redmi Note 3 (MediaTek) • Xiaomi Redmi Note 3
Ultimately, the F1 Plus is yet another in a line of premium quality Oppo smartphones, which you have to battle with reason to actually buy. Priced around the flagships of 2015, this exquisitely-built device with a killer spec sheet is only a little above average in most of the tests. Though from a different angle, it's a more affordable alternative to the incumbent flagships whose build and finish it has no trouble matching. It's your money so it's up to you pick a vantage point.