16MP motorized rotating camera
The Oppo N3 comes with an 16MP camera built around a 1/2.3" OmniVision OV16825 sensor with 1.34µm pixel size and f/2.2 aperture. What's more interesting about the camera is what it sits on - the motorized lens element can rotate 206 degrees and can act as both a back camera and a front-facing one.
The camera interface has two control sidebars in the viewfinder, the right one holding the still and video buttons and a gallery shortcut, while the left one is for settings and flash.
The right sidebar is expandable and it holds shortcuts for the different shooting modes - Beauty, Panorama, HDR, Ultra HD, RAW, Expert, Macro, Slow Shutter and Normal. The Expert mode gives you control over the exposure compensation, shutter speed, ISO, white balance and manual focus.
There is Add apps key, which takes you to a dedicated repository for camera applications. This is where we found the RAW and HDR modes, they weren't initially pre-installed on our unit.
The included O-Click Bluetooth Remote can act as a shutter for the Oppo N3 and it can also control the camera rotation. It's a great feature to have and we found the reach of the Bluetooth accessory to be great for timed shots.
The still shots that we got with the Oppo N3 were every bit as impressive as the motorized lens would suggest. Detail is great throughout the frame with no softness whatsoever in the images. Colors were spot on and not oversaturated although some prefer them a bit punchier.
Everything came out nice and sharp and we didn't get any misfocused shots. The white balance was mostly correct although we did get a couple of images with a colder look.
The Oppo N3 did produce quite a bit of lens flare in some occasions where there was sun peeking in the image but that's to be expected in these conditions. The N3 could get very up close with objects and snap good macro samples.
One thing that we would've liked to see less of is noise. It was evident in most photos, even those captured in auto ISO (at ISO 100) in bright daylight. Noise is especially noticeable in solid colors - like the sky.
Oppo has supplied its Ultra HD feature on the N3. Ultra HD is an intriguing feature, advertised as Super Zoom. It snaps a few (probably 16MP) photos in a flash and then merges them to create a reportedly pixel-perfect rendering of the scene which it then upscales to either 32MP or 64MP, giving you plenty of room for zooming and cropping after the fact of shooting.
The images take a bit to capture, around twice as much as an HDR would take and the result isn't quite perfect. The images clearly don't offer the amount of detail you would expect from a 32MP image but if you're not into pixel-peeping, these shots are superior to the regular ones produced by the camera.
At the maximum resolution of 64MP you'll get even more impressive results. Again at 100% magnification, the image is a bit soft and noise is more evident than in the 16MP snaps. But zoom out a bit and you get an overall superb image that could be happily used for a huge printed photo.
Ultra HD is a very clever software implementation. It's not perfect but if you have the patience to snap a well-lit photo and then use it below 100% magnification you can get a seriously good landscape picture.
HDR mode aims to capture a scene with well-exposed shadows and highlights that are not blown-out. Some makers have tuned their software to capture two or three images - an underexposed one, an overexposed one and sometimes a standard image and then blend them into a single images with balanced exposure.
In Oppo's case we guess that the HDR mode is similar to the dynamic range optimizer options in dedicated cameras - in DRO mode the camera snaps a photo and then tries to rescue some shadow detail via software enhancement.
In any case the HDR function of the Oppo N3 isn't the most impressive around. Shadows are ever so slightly brought back while highlights are almost the same.
The panorama mode uses the motorized lens to its fullest. What is required of the shooter is to set the phone to the starting point and hit the virtual shutter button. The motorized lens will automatically rotate until it reaches the full 206 degrees or until you stop it - simple as that.
The panoramas themselves are stitched very well but suffer from the same issues we see with most makers - the exposure is locked at the starting point and scenes with varying lighting get a messy exposure (as it happened below - look at the overexposed gray and white buildings in the center).
If you want to do some extra pixel peeping you can do so in our photo quality comparison tool below. We've enrolled the Oppo N3 and you can face it off against any of the many phones in our test database.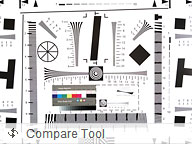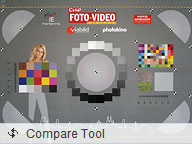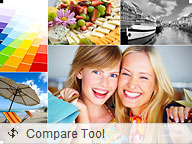 Oppo N3 in our photo compare test
The Oppo N3 is a great still shooter. All the issues it has could be fixed with some software tweaking which Oppo could easily work on. Detail is plentiful in the frame and the N3 has no issues with sharpness or color balance. Noise is evident even in good light but this could be kept in check with better software optimization.
The rotating camera lens is great and is implemented very well. Panorama mode is seamless and the ability to use the O-Click Bluetooth remote adds some skill to an otherwise simple package.
No 4K video recording at the moment
The Oppo N3 has the hardware platform to offer UHD (4K) videos but it doesn't. We're told that 4K could arrive later on for the N3.
The Oppo N3 comes with 1080p at 30fps as the maximum quality option. You can also snap slow-motion video at 120fps in 720p although the N3 outputs them upscaled to 1080p resolution at 28 fps.
The 30fps videos in 1080p mode don't shine with very impressive detail. Objects in the videos appear blurry and there are some sharpening artefacts here and there that suggest the software is amping sharpness way too high.
Slow motion video is noticeably worse when it comes to detail but things are nice and slow, as you could expect.
We hope that the issues with oversharpening and poor detail could be attributed to poor software optimization but as things stand right now, the Oppo N3 isn't a good camcorder, compared to most smartphones in the same price bracket.
Here goes a 1080p@30fps (00:10s, 13.0MB) sample for direct download.
And finally here's the Oppo N3 in our video quality comparison tool. You can see how the 1080p video of the N3 compares to other 1080p and 4K smartphones. The lab results make the oversharpening issues more obvious, especially in lower light.