Final words
You could try and get the best hardware for the money in the midrange, and not give a second thought to looks and appearance. Or you can spot the Oppo R1x and be tempted to give it a try.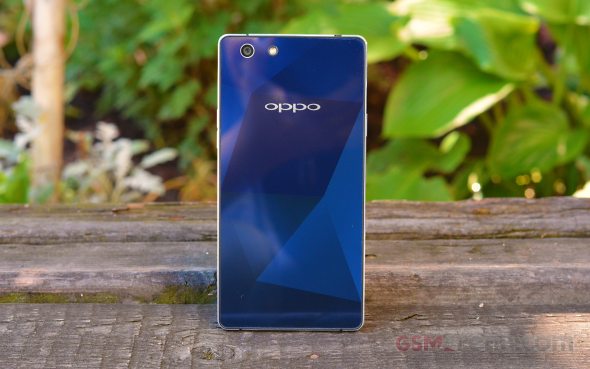 The smartphone's far from trivial design is its main claim to fame, and it's not trying to hide it. It stands out from the crowd of nameless black devices with its stunning back which mimics sapphire and plays with light. The finely machined metal frame complements the back panel for a truly premium impression both to the eye, and the hand.
The 5-inch display, if obviously less pixel-rich than the current flagships, delivers pleasing colors and great viewing angles. It is however let down by its average brightness and not very deep blacks, which add up to a less than stellar contrast.
Supporters of the stock Android interface may not enjoy the ColorOS being skinned inside out, but a pre-installed Jelly Bean-like theme tries to make up for that. By the way, it highlights one of the overlay's main features, high customizability. The dated 4.4 KitKat Android version is one disadvantage we cannot overlook though, and with even the brand new Oppo R7 launching on KitKat, imagine the R1x's chances to get an update.
The Snapdragon 615 chipset that powers the R1x is a popular choice in the upper midrange, but Oppo reined the clock rate in and the phone is slightly lagging behind rivals with similar specs. Underclocked as it is though, the R1x easily trumps S410 devices meaning you won't be left waiting for the phone to respond - whatever it is you're trying to do.
The 13MP camera creates sharp images with plenty of detail, though some noise is evident as well, and dynamic range is on the low side. Photography enthusiasts will value the extensive manual controls too. Video recording is obviously not the R1x's strong suit though, its output severely lacking in detail.
Key test findings:
Design is even better in person than in photos, the gemstone effect is an eye-grabber, in-hand feel is superb.
The 5-inch display has pleasing colors and great viewing angles, but only average brightness and rather low contrast. Sunlight legibility is good though.
Battery life is good, and although the 56-hour endurance rating may not sound like much, 9-hours each in both web browsing and video playback are respectable.
ColorOS 2.0.1 is pleasing to the eye and there's extensive theming support, but it's still based on Android KitKat, and knowing how things work nowadays, the R1x may end up stuck in the pre-Lollipop era.
Raw performance isn't up to the hardware's potential, either due to the underclocked processor, or perhaps software optimizations, but whatever the case, benchmark results are consistently towards the bottom compared to similarly equipped devices.
Loudspeaker delivers clean output with only average volume
Gallery has all the basic features, video player has a simple interface but wide codec support
Audio quality is mostly good
Camera produces nice and detailed 13MP images, though colors are undersaturated and dynamic range is somewhat limited. It offers plenty of features and a lot of manual control, too
Video quality is underwhelming, detail isn't up to 1080p standards
Front camera outputs 5MP images with a lot of detail
A top competitor for the Oppo R1x is the recently reviewed Sony Xperia M4 Aqua. It has largely the same hardware - S615, 2GB of RAM, 720p 5-inch display, 13MP primary camera, and a dual-SIM model is also available. Where the M4 Aqua trumps the R1x is the IP68 certification for dust and water protection, and it's reasonably cheaper, though prices vary by region. On the other hand, the R1x is smaller, lighter and has that striking back panel going for it.
Samsung has the Galaxy A5 priced similarly. While it is a member of the more premium A-series and thus comes with high-quality materials and build to match the R1x, the Galaxy A5 trails in computing power, as it packs the inferior Snapdragon 410 SoC. It does manage to be a smidge smaller in each direction and Lollipop is already seeding for it, which is less than certain for the Oppo.
Huawei would argue that you'd be better off opting for the P8lite instead. The otherwise similar spec sheets mark one notable difference and that's Huawei's own Kirin 620, which we're yet to see in action. The P8lite is otherwise an equally well built device, and one which is again cheaper to get, not to mention globally available.
Alternatively, you could go for the Honor 6, which packs a lot more punch under its admittedly unassuming styling. It has a 1080p 5-inch display, a Kirin 920 SoC, 3GB of RAM and an ample 3,100mAh battery, but is still the same size and weight as the R1x. The extra cash you pay for the R1x scores you points for appearance though, and that may be all that matters to some.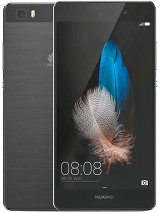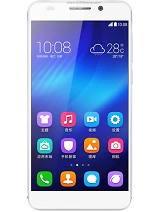 Huawei P8lite • Huawei Honor 6
Then there's the Lenovo Vibe X2. Another designer handset, the Vibe X2 has a unique layered look, and if there's a smartphone here, which could rival the R1x in terms of style, that's the one. The Vibe X2 packs a FullHD 5-inch screen and double the 16GB of storage on the R1x, but there's no microSD slot. There is a dual-SIM model though. The price difference is smaller here, but once again it's in not in the Oppo R1x's favor.
If you're a fan of the brand you have a few other option in Oppo's own lineup too. There's the just unveiled R7, which packs the same chipset, but with 3GB of RAM and an 8MP selfie camera, as well as a more pixel-rich FullHD display. The metal unibody design means it's substantially heavier, despite being thinner and having a smaller capacity 2,320mAh battery.
If you're considering the R1x, jealous stares are what you're after, and the Oppo R5 is still good at getting those. Once the record holder for thinnest smartphone, the 4.85mm-thick device has a larger 5.2-inch 1080p screen over the R1x but is otherwise similarly equipped. It is 25g heavier though, and battery capacity was sacrificed in the push for slimness.
We'd understand if you put up with the price tag and go for the Oppo R1x - it's a beautiful device and a reasonably capable phone overall. The truth, however, is that you can have more speed, screen resolution and extra features for the same amount of money. Obviously, Oppo doesn't encourage you to choose sensibly and matter-of-factly. It has to be emotional. Will it be mutual?