The dual-screened Oukitel U6 has been around for a while, there's even a hands-on with it out there, but the parent company still hasnít nailed down the hardware. We received info that the rumored MediaTek Helio X20 will be left for the U6 Pro version, the regular U6 will come with MT6735M.
That's a 64-bit chipset with four cortex-A53 cores and Mali-720GPU Ė capable, but not nearly on the same level as the Helio. The price tag of the X20-packing U6 Pro is unclear for now, but the Oukitel U6 will go for $240.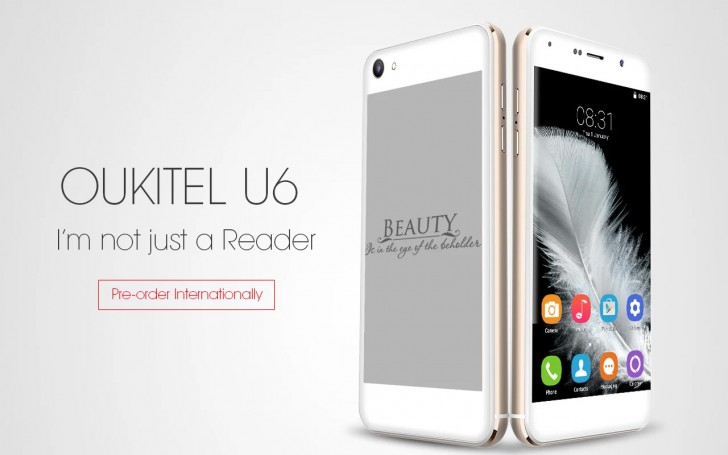 That's a good deal less than the YotaPhone 2, which also has a 4.7" e-paper display on the back. Also, the US launch fell through and Oukitel is taking pre-orders for the U6 internationally.
The Oukitel U6 will run Android 5.1, have a 5" front display (720p resolution, not 1080p like the YotaPhone). It comes with 2GB of RAM and 16GB of storage, 13MP main camera and 5MP selfie camera. You can sign up for the pre-order at GearBest.
D
Ehhhh,...who gives a shit??? Keep this phone with what,..6 months updating services??? When you will not copy and paste everything,....then you can talk!!!!cheers!!!!
T
Does iPhone also have dual screen phone? I
D
Man i grow tired of this new "awesome" phone brands noone actually heard about. 5 top brands in Europe are Samsung, Huawei, LG, Sony and Nokia... most of other brands come from Chinese manufacturers and not even 10% of those will be availab...