Design
The design of the Realme X2 is pretty similar to the Pro version with a few notable differences. For starters, the side frame is made of plastic instead of metal although, it's mimicking real metal quite nicely. Front and back glasses remain Gorilla Glass 5-protected. It's also considerably lighter tipping the scale at 182g.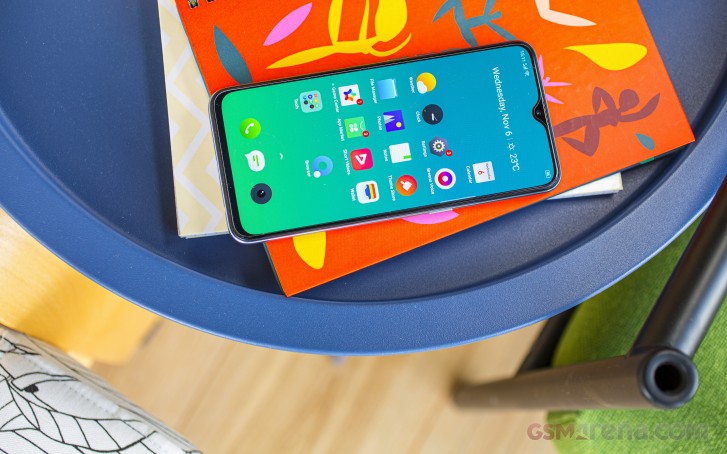 Turning the phone around reveals a similar gradient as its more expensive X2 Pro sibling, but this time we have the Pearl White, which in our opinion is the better choice - fingerprints and smudges are less visible. The name of the color perfectly describes the paint job, and it looks like a pearl with changing colors depending on the angle.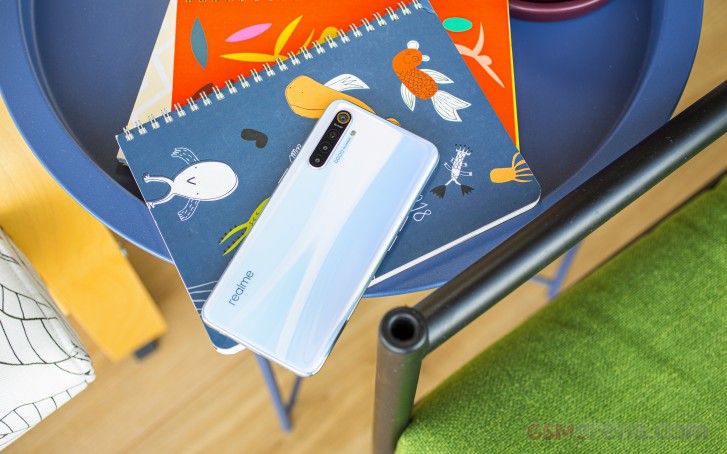 The quad-camera array has been moved to the upper-left corner of the panel, and the bump is a thick one. It makes the phone wobble when placed on its back. Otherwise, the curved shape of the back helps with the grip, and the glass sheet seamlessly transitions into the frame with a barely noticeable gap.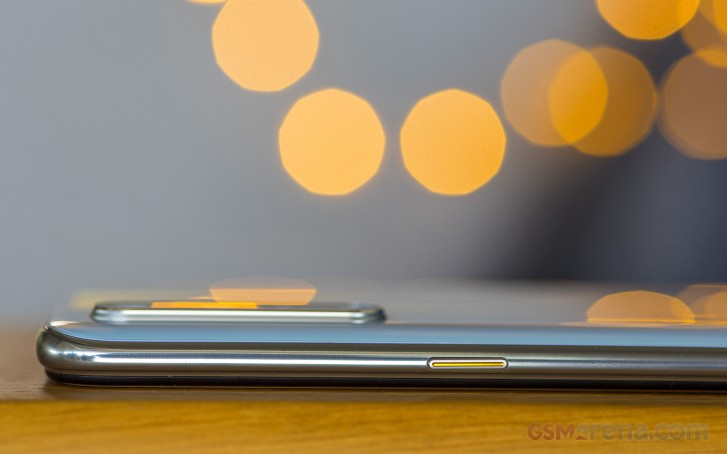 The frame feels a lot like glossy metal but don't get fooled - it's not. The accented power key is on the right side, the volume rocker along with the SIM card tray is on the left, and the bottom's USB-C connector is flanked by a speaker grille and a 3.5mm audio jack.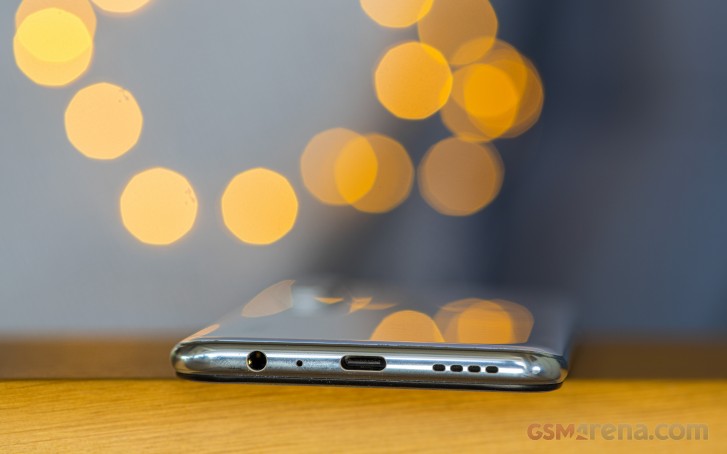 Under the front glass, we find a 6.4-inch display with thin enough bezels. We've seen better, but they are also largely unobtrusive, especially the bottom one. The notch, on the other hand, is slightly wider than the one on the X2 Pro but doesn't displace enough status bar icons to pose an issue. The top bezel is big enough to house the earpiece and some of the sensors like the proximity and ambient.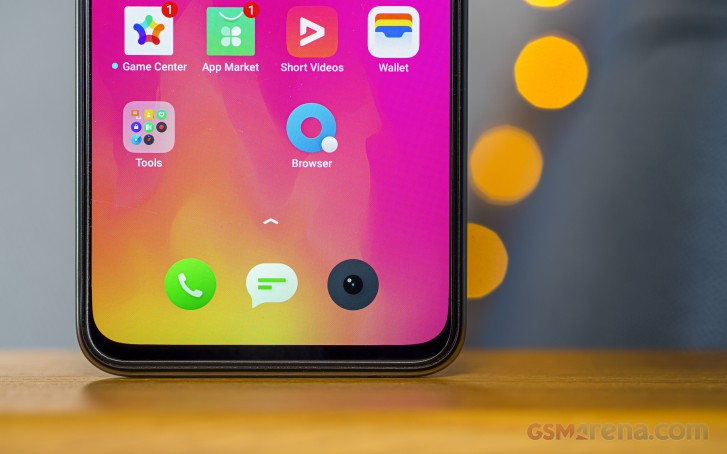 The display isn't curved to the sides and even looks like it's been slapped on top of the chassis. The frame doesn't overlap the front glass, so it may be more prone to breaking if dropped. That's just a theory, though. When you are holding the phone with your hand, you can easily feel the protruding edge of the front panel.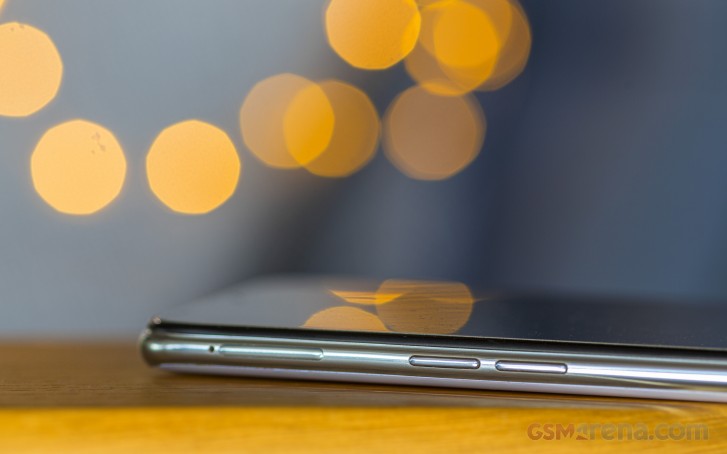 All in all, the X2 is a well-built device with a couple of trade-offs compared to the X2 Pro, but it's expected. At least the vanilla X2 doesn't cut corners where it shouldn't. It's fairly easy to handle with one hand, as far as tall 19.5:9 phones go, of course. It also seems to be bottom-heavy, which is the better option compared to being top-heavy as it doesn't tip over your hand when holding it.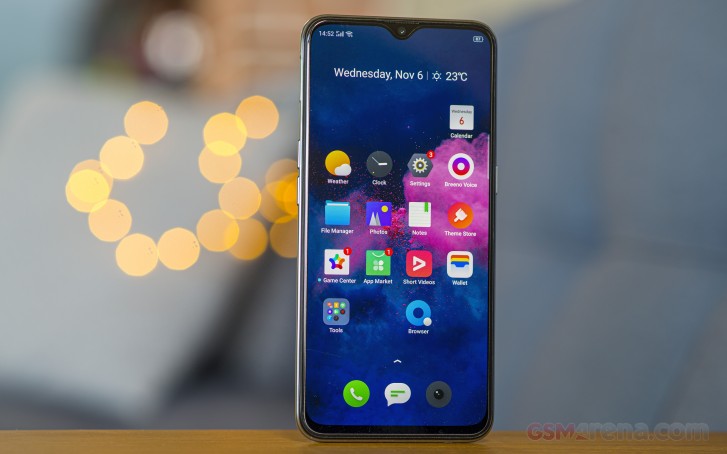 Here's a 360-degree view of the Realme X2 so you can take a better look at it from all sides.