File manager: memory cards do take their time
The file browser in Samsung G800 is pretty much the same as in most other Samsung feature phones. There are different tabs for the phone memory and the memory card but they have similar folder structures.
There are folders for most different file types - images, video, music, sounds, which allow the handset to sort the memory contents. Functionality of the file browser is one of the best among non-smartphones.
You can copy or move files - both one by one and a multiple selection, and you can create and delete new folders (except for the root ones, which cannot be removed).
Furthermore, you can sort files in a given folder by name, date, type or size to easily locate a specific file.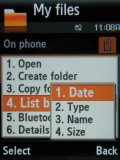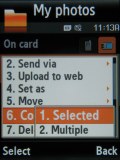 The file manager allows files to be ordered by various criteria • Multiple items can be copied or moved at a time
Bluetooth file transfer can also be done one by one or in bulk. Throughout the whole file manager, you can pick files you would like to lock to prevent accidental deletion.
A flaw we have found in many Samsung handsets is unluckily also present in G800 - the unusually slow card reading. So, if you are up to purchasing this handset prepare to be patient when the memory card is accessed.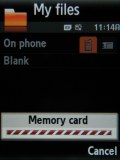 Samsung G800 does take its time processing the memory cards
We were surprised to find the great picture editor we got to know in most recent Samsung handsets, Scalado, missing in the G800. The replacement is a bit simplified but still provides more than enough options when it comes to mobile image editing.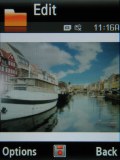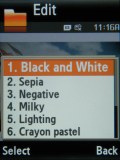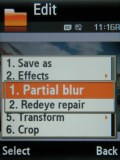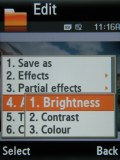 The image editor offers a number of different options for picture processing
The image stamp application used for watermarking your pictures is also missing here but, as we see it, this isn't that much of a loss.
Playing music the digicam way
Armed with 160MB of internal memory and a microSD card slot, the Samsung G800 will probably seem tempting to many as a portable music player. Therefore it is essential that the music player application is really easy to use and well-supplied featurewise.
Luckily, this is just the case with the Samsung G800 player doing great in almost any aspect. It allows filtering tracks by author, album, genre or you can choose to play either the tracks you've recently listened to, or the ones that you've played the most. If that doesn't seem enough, you can create your own custom playlists.
A nice innovation here is that when minimized to play in the background, the music player displays the current track in the standby menu. It can than be controlled with the D-pad straight from the standby menu itself.
The player in G800 looks exactly like the one in Samsung U600 and has just the same functionality. In our unit there was no option for either activating an equalizer or turning on the typical Samsung 3D sound effects. This will probably change in the retail version but we are yet to see. At least, track ratings and marking tracks as favorites are available.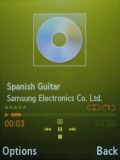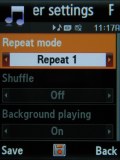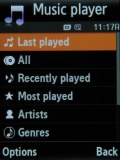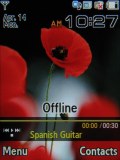 The music player has decent looks and nice functionality • Tracks can be sorted easily according to a number of criteria • The music player appears on the stand-by screen when minimized
Audio quality
It's time to do some testing on the audio reproduction quality of Samsung G800. The audio quality of all Samsung handsets we have tested before was really amazing so we expected the same thing from the company's flagship cameraphone. However it turned out that the case is slightly different.
In fact, our tests revealed that Samsung G800 performs slightly worse than Samsung U600, when it comes to audio quality, mostly in terms of frequency response, total harmonic distortion and intermodulation distortion. Not that it is something that bad - it is still better than most other handsets on the market, we are just surprised that Samsung has lowered the level with such a supposedly high-end phone as G800.
Here is the result tables and graph so you can see for yourselves. You can find more info about our test here.
| | | | | | | |
| --- | --- | --- | --- | --- | --- | --- |
| Test | Frequency response | Noise level | Dynamic range | THD | IMD + Noise | Stereo crosstalk |
| Samsung G800 | +0.37, -1.19 | -86.7 | 86.0 | 0.017 | 0.050 | -83.2 |
| Samsung U600 | +0.41, -1.12 | -89.2 | 86.5 | 0.0040 | 0.019 | -86.9 |
| Nokia N81 | +0.39, -1.13 | -86.6 | 85.8 | 0.041 | 0.040 | -69.9 |
| LG KU990 Viewty | +0.29, -2.07 | -86.8 | 83.8 | 0.020 | 0.0124 | -86.6 |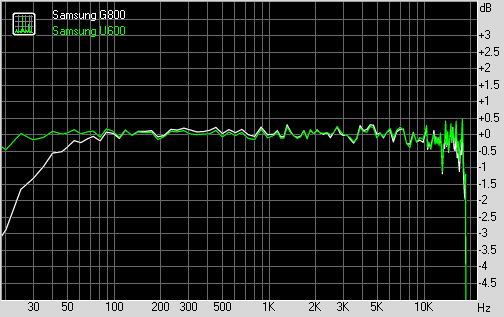 Samsung G800 vs Samsung U600
If you get bored with the Music player and the tracks you have pre-recorded on your Samsung G800 you can turn the FM radio on. The phone comes complete with a stereo FM radio with RDS that provides very clear reception and nice sound quality. It also has the self-tune option, which finds all the stations with sufficient signal at the moment and adds them to your list of pre-recorded ones. You can then easily access them at the expense of a few keypresses.
Video player
The video player on Samsung G800 is quite nice. It doesn't have many features but all the essentials are covered - it can play video files in fullscreen landscape mode and you can fast-forward and rewind videos.
| | |
| --- | --- |
| "...In fact, our tests revealed that Samsung G800 performs slightly worse than Samsung U600, when it comes to audio quality, mostly in terms of frequency response, total harmonic distortion and intermodulation distortion..." | ADVERTISEMENTS |
You can also jump to a specific scene of the video clip. Unluckily you should forget about playing videos with a resolution of VGA or higher because the phone doesn't support them.
However, in terms of video formats you can breathe easier with G800 as it has support for MPEG-4. That's the format the camera records videos in. It means that you can easily convert all your favorite video clips and watch them on the go with Samsung G800.
The picture quality is also nice but the glossy surface once again proves a problem. In a brighter environment you are going to see your own reflection better than the video itself.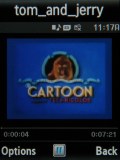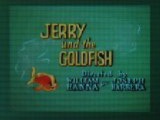 Video player allows both portrait and landscape-mode viewing