Final words
In recent years Samsung has been rethinking its priorities. Attractive design used to play second fiddle to convenience and sheer number of features, but now the upper end of the range requires metal build. A thin profile wasn't an end in itself either, but Galaxys have consistently been getting slimmer, culminating in the Galaxy A8.
Galaxy A is Samsung's backup flagship lineup, devices ranging from Galaxy S to Note in size. This one puts on a "Note5 lite" image with a Super AMOLED screen of the same diagonal, a 16MP f/1.9 camera and a fingerprint reader. It's thinner at that, lighter, more affordable and has a microSD slot to boot.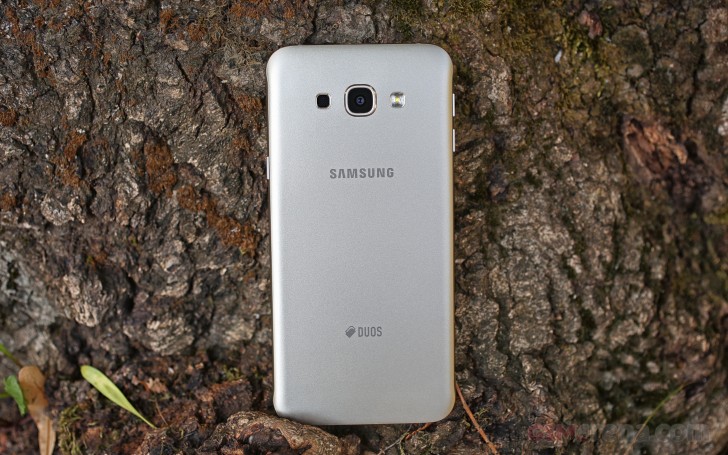 You have to read the (not so) fine print though - the screen is of lower resolution, the camera isn't as capable and you won't be getting Samsung Pay and, of course, no S Pen. Those all sound like a fair trade, especially if you weren't planning on using those or aren't a nerdy power-user.
We really enjoyed the slender profile of the Samsung Galaxy A8 and the tech it packs. It feels great in the hand and the phone sailed through any daily task. But when wondering if we'd pick the A8 over a Galaxy Note 4 or 5 there's one sticking point that kept coming up - performance.
The Galaxy A8 will be equipped differently depending on region. The Exynos 5430 version offered near-flagship experience, but the users getting the Snapdragon 615 will be disappointed if they were hoping for a top-notch gaming experience.
Key test findings:
Samsung's thinnest smartphone and feels much better for it; design still lives in the pre-2015 era though and the plastic back cover takes away from the premium experience
Excellent screen - comfortably legible in sunlight and with accurate colors
Very good battery life (for the Exynos version)
microSD card slot is great for people with tons of media, but TouchWiz eating nearly 7GB of storage isn't cool
The fingerprint sensor is excellent, but no NFC means no Samsung Pay
Samsung's TouchWiz UX offers superb experience for large screen devices, Split screen multitasking being a special treat
Exynos 5430 performs great, but Snapdragon 615-powered versions will struggle with high-end gaming
Great audio quality
Stereo speakers are consistently a glaring omission in the specs thus far in 2015
The 16MP camera is not quite Note5 level, but takes great photos. The videos are of good quality, but no 2160p recording was a letdown
No worldwide availability makes this a niche offering
The Samsung Galaxy A8 is not cheap though the Galaxy Note5 makes it seem very reasonably priced, perhaps even a bargain. Still, you're paying a premium brand price and the smaller players have flooded the 5.5+ inch field with many great offerings.
First things first though, besides the different chipsets, the Galaxy A8 also has two distinct versions of its own - single and dual-SIM. They are essentially identical, except that one can hold a second SIM card where the microSD usually goes. So, it's worth grabbing the dual-SIM even if you never thought you may need it. You'll be surprised when such things can become handy.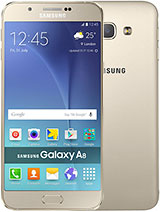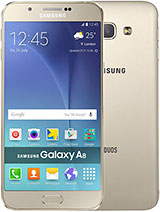 Samsung Galaxy A8 • Samsung Galaxy A8 Duos
The Galaxy A8 stands on its own two feet, but it's inevitable that it will draw comparisons with the Galaxy Note series. The Galaxy Note 4 has been falling in price (especially now that the new one is out) and it boasts a sharper screen, 16MP camera with OIS and, of course, an S Pen. The metal frame/faux leather combo still looks good in our eyes, plus unlike the glass back of the Note5 it gives you full access to the battery and microSD slot.
Then there's obviously the Galaxy A7. It as a slightly smaller screen (5.5") and no fingerprint reader, but comes close to the A8 spec sheet - a thin (6.3mm) metal frame, same chipsets, 13MP/1080p camera and by now, a more affordable price. Note that it's a step behind in software though (5.0 vs. 5.1).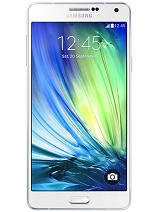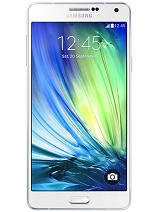 Samsung Galaxy A7 • Samsung Galaxy A7 Duos
5.7" phones are fairly rare, most makers target 5.5" and 6" and skip the middle ground. So there are a few great 5.5" alternatives and fewer 5.7" ones.
Motorola recently released the excellent Moto X Play and Moto X Style. The X Play is the more affordable one, with a 5.5" 1080p screen, a Snapdragon 615 chipset and 21MP/1080p camera. The X Style is pricier (still cheaper than an A8) and brings a 5.7" QHD screen, Snapdragon 808 and a 21MP/2160p camera.
Both have basic water resistance and front-facing stereo speakers. And they are quite thick, 10+ mm. At least the X Play has a 3,630mAh battery to show for it and you won't worry about software updates anytime soon.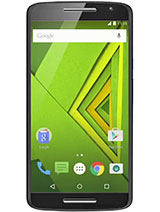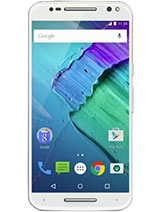 Motorola Moto X Play • Motorola Moto X Style
The Xiaomi Mi Note checks the 5.7" 1080p, metal frame and fingerprint reader boxes. It comes with an old-but-gold Snapdragon 801 chipset and its 13MP camera can shoot 2160p video, it's reasonably thin at 7mm too. You'll have to pay extra for the 64GB version though, 16GB isn't enough and there's no card slot.
The Mi Note Pro version boosts the screen to QHD resolution and swaps the chipset for Snapdragon 810. You get a bit more RAM (4GB total) and 64GB of storage too.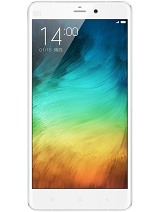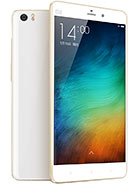 Xiaomi Mi Note • Xiaomi Mi Note Pro
The vivo X5Max is even thinner than the Galaxy A8, its metal frame is only 5.1mm thick. It has a 5.5" 1080p Super AMOLED screen, a Snapdragon 615 chipset and 13MP/1080p camera. More of a Galaxy A7 competitor, it is still a viable alternative to the A8. The battery capacity (2,300mAh) is uninspiring, but our tests showed the X5Max can last long enough.
Another player in the AMOLED game is the Meizu MX5. It boasts a 5.5" 1080p AMOLED screen, a 20.7MP camera with a large sensor and 2160p video, a fingerprint scanner and an octa-core Cortex-A53 processor hooked up to a better GPU. The storage is non-expandable though, so try to avoid the 16GB model.
The MX5 is quite affordable as it is, but if you really want to pinch pennies, the Meizu m2 note gives you the basics, though obviously with lower performance. There's a 5.5" 1080p IGZO screen, an octa-core processor (at lower clockspeed), a 13MP/1080p camera and no fingerprint sensor. You do get expandable storage, so you can save some more cash on that.
Finally, the flagship killer wannabe, the OnePlus 2. It has a 5.5" 1080p screen and like the Galaxy A8, it has a fingerprint reader but no NFC. It's far from being thin, but it brings 2160p video and Snapdragon 810 on a budget.
At the start, we wondered whether people really need an S Pen. If the answer's no, the Galaxy Note5 starts weighing down on your wallet. On the other hand, the Notes do get the best when it comes to imaging and performance, while with the A8 it depends on getting the right version.
The Samsung Galaxy A8 has many external enemies too, but as you narrow down your filter for slim, metal phones with a big AMOLED screen, a fingerprint scanner and a good camera, you'll watch the price bracket also close around A8's level. With a fair price and solid experience, the Galaxy A8 has the potential to become the surprise bestseller right out of the Note's shadow.