Pocket rockets
Samsung Galaxy Ace Duos review: Pocket rockets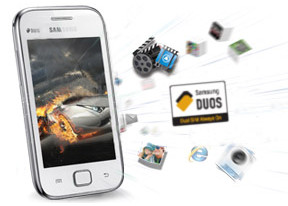 Solid web browser, questionable speed
The interface of the Android web browser has hardly changed.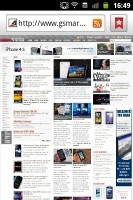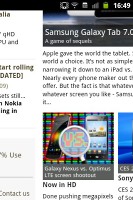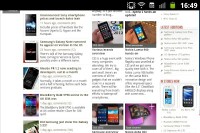 Browsing GSMArena.com on the Samsung Galaxy Ace Duos
The browser supports both double tap and pinch zooming along with the two-finger tilt zoom. There are niceties such as multiple tabs, text reflow, and find on page and so on. A neat trick is to pinch zoom out beyond the minimum - that opens up the tabs view.
Browser performance on the Ace Duos is not a very smooth ride. There's significant slowdown when loading pages, meaning that you have to wait until the entire page loads before you can effectively browse it. Flash content does not work.
SNS integration
The Social hub we've seen before - it combines your email accounts with social networking (Facebook, Twitter, LinkedIn) and shows all incoming messages in one list with handy shortcuts to reply, mark as favorite and so on. There's filtering by message source too, to help manage the inflow of incoming updates.
The Ace Duos also comes with the Google+ and Messenger preloaded, which can take care of all your Google+ needs.