Camera is okay, not great
The Samsung Galaxy Core Prime has a 5MP main camera that records 720p video - that's the best the Core line has seen yet, but the Prime isn't the first one to do it. Where it beats its namesakes is the selfie camera - at 2MP/480p it's not great, but better than what came before it.
The camera UI is standard issue TouchWiz though it lacks some of the features of the flagship models. What it does have is ISO, exposure and white balance controls, image effects and geo-tagging. Special shooting modes include panorama, Best photo and continuous shot, plus situational modes Night and Sport. Strangely, there's no HDR mode.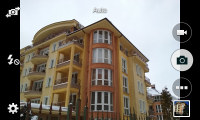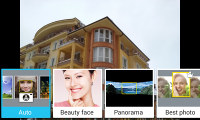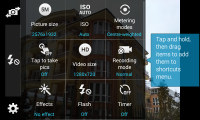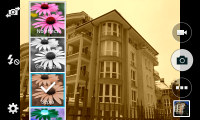 Standard TouchWiz camera interface with fewer modes
Switching to the selfie camera automatically puts it in Beauty face. The mode auto-enhances faces, but there's no slider to adjust the strength of the effect.
The image quality ranges from good to very good (for a 5MP shooter). Color rendering is pretty accurate, and the overall processing is quite mature. What lets the camera down is the noticeable amount of noise. We can also notice purple fringing and oversharpening halos although it's nothing too major.
Yet another problem is that the camera missed the focus on more than a few occasions. The autofocus is slow and would at times spontaneously refocus, settling for something way off the mark. We didn't have a second unit to see if it's this is a one-off problem or a bigger issue.





Samsung Galaxy Core Prime camera samples
Panoramas shot in portrait mode are around 1,200px tall, while those shot in landscape are about half that. The shooting process is simple (sweep the phone left or right) and goes smoothly, the mid-range chipset didn't slow things down a bit.
Image quality is quite good - the weather was terrible, but the stitching shows only small issues (mostly around moving cars, which are unavoidable). The low winder sun cast a lot of shadows and the lack of HDR in the panorama software meant that the sunlit buildings were overexposed (they are yellow-green, not white). This is a problem with Samsung's Panorama rendering though, and even the Galaxy S5 suffers from it.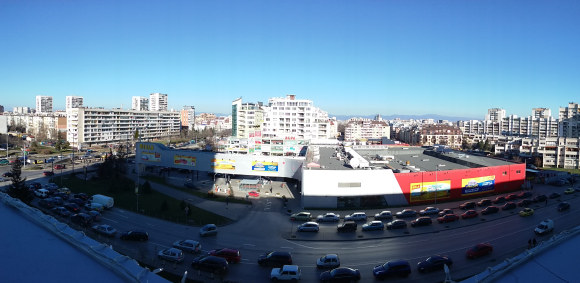 Samsung Galaxy Core Prime panorama (shot in portrait)
The photo quality comparison tool allows you to compare the Samsung Galaxy Grand Prime against similarly positioned handsets.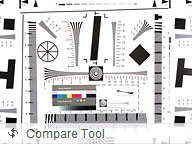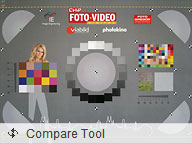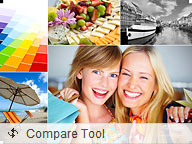 Samsung Galaxy Grand Prime in our photo compare tool
Good video, decent sound
The Samsung Galaxy Core Prime offers surprisingly high end specs for video recording - it shoots 720p@30fps at best, with 12Mbps total bitrate and 256Kbps audio bitrate (in stereo at 48kHz though we only found one mic). High-FPS modes are missing though, even at lower resolutions. The front-facing camera is limited to VGA video (640 x 480px).
While nowhere near FullHD, the quality is good for this class of device - videos are sharp, smooth and with no noise. Some of the issues like purple fringing are still present (it's a lens issue), but the overall result is more pleasing than the still camera.
The continuous autofocus was out of control though - it didn't stop hunting for focus the entire time. If there's a lot of action in your scene, we recommend putting the focus at a fixed point to avoid this issue.
Unless you skipped the hardware section you'll know the Galaxy Core Prime has only a single microphone and can't record actual stereo sound. The audio quality doesn't fully justify the 256Kbps bitrate, but it's not bad and the extra bitrate doesn't hurt.
You can also directly download a 720p@30fps sample (0:10s, 15.2MB) from the main camera.
If you want to pixel peep deeper in the Samsung Galaxy Core Prime's footage you're welcome to give our video comparison tool a try.