Last month we saw the debut of the Galaxy W20 5G which was long rumored to sport a clamshell design but turned out the be a 5G capable Galaxy Fold complete with a more powerful Snapdragon 855+ chipset. Now we get our first viable information on the true successor to the Fold line thanks to two battery certifications from SafetyKorea.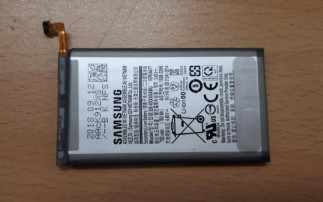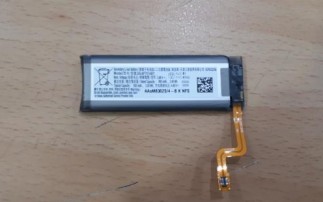 EB-BF700ABY (left) and EB-BF701ABY (right)
Just like the first Galaxy Fold, its successor will come with two separate batteries, only this time they will also have different capacities. The smaller cell will come in at 900 mAh and sports the EB-BF701ABY model number while the second one bears the EB-BF700ABY model number. For reference, the Galaxy Fold features two cells, one rated at 2,135mAh and a second 2,245mAh which combined to 4,380mAh. So it remains to be seen just how big the second cell in the Fold 2 will be.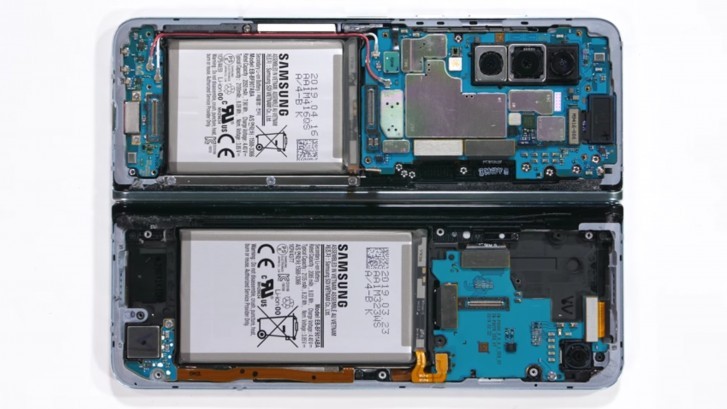 Galaxy Fold battery placement
We previously learned that the Galaxy Fold successor is code-named "Bloom" and has the SM-F700F model number. There's still no word on the rest of the spec sheet nor the design. According to early speculations, we'll finally get a clamshell design this time around and the phone could be unveiled alongside the Galaxy S11 line.
?
Clamshell phone with 7.5 inch screen.
?
I hope the wear leveling is good.
?
Folding phones will be the norm eventually, the technology is a bit immature at the moment though.
ADVERTISEMENTS