Side-by-side 2x12MP camera; dual aperture, of course
The Samsung Galaxy Note9 reuses the dual camera configuration from the S9+, which in turn was a tweaked Note8 setup.
A millimeter off-axis there's the primary camera - the already familiar 12MP unit with a dual aperture lens. We'd rather not call it 'variable' and risk going into semantics - it's either one of two apertures (f/1.5-f/2.4) and nothing in between. For a quick brush-up on the theory behind the dual aperture lens, check out the camera section of our Galaxy S9+ review.
The lens is stabilized and offers an equivalent field of view of a 26mm lens (in 35mm camera terms). The individual pixels of the 1/2.55" sensor are 1.4µm in size, and each is a phase detection agent too - so that's dual-pixel autofocus for you.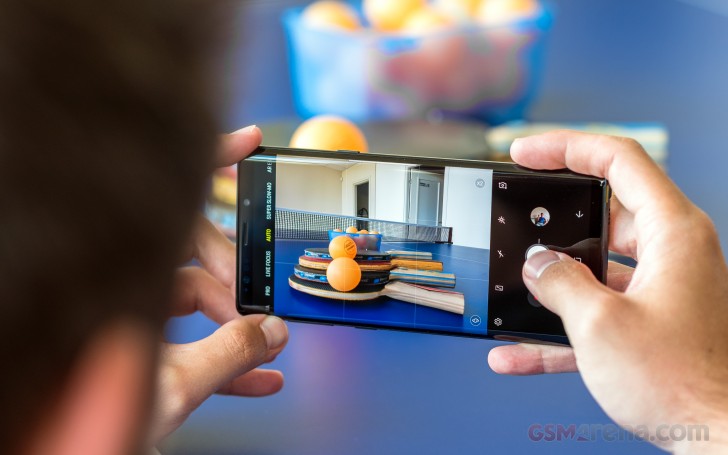 The telephoto cam is another 12MP unit, and Samsung's spec pages lead us to believe it's a different module than the one in the S9+. A slightly larger 1/3.4" sensor has supposedly replaced the 1/3.6" one from before but pixel size is still stated at 1.0µm so what gives? The lens has a 52mm equivalent focal length, an f/2.4 aperture, and is stabilized too.
In extreme darkness or for fill flash applications, a single LED flash is there to help. Yet another generation has passed with nothing changing in this matter since the Galaxy S2 - no dual-tone quadruple-LEDs from Samsung.
The camera app UI is mostly the same the as the one on the S9+, with one notable change - Scene optimizer. In a world of 'AI cameras' left and right, we're not sure how to feel about this - on the one hand, Samsung's given in and implemented scene recognition and image enhancement and whatnot like the rest of them; on the other hand, at least they're not calling it 'AI'.
Anyway, Scene optimizer is a toggle in the camera settings, and when enabled, it would pop up an icon in the viewfinder telling you which scene mode it's picked - how novel is that (not very). There are 20 types of scenes it recognizes.
Other than that, it's very much the same camera app as on the S9+. You swipe left and right to pick the shooting mode, and you can add, remove and rearrange the modes in settings. The HDR (Rich tone) setting's been buried in the menu for a few generations now, as Samsung wants you to leave it set to Auto and forget about it (we'd be inclined to follow that path).
There's a Pro mode too, and it's one of the pro-est around. You can select ISO (50-800), push shutter speed around (1/24000s-10s), manually select the aperture of the main cam (f/1.5 or f/2.4), focus manually (with peaking to aid you), and select the white balance (by presets or light temperature). Metering mode and AF area options are available too.
Image quality
In daylight, the Galaxy Note9 captures really pleasing photos with an abundance of detail - as much as a 12MP sensor would allow, of course. Samsung's noise-reduction algorithms never cease to amaze and the Note9's shots are practically noise free.
Oddly enough, the Note9's photos appear softer towards the extreme corners than the ones we got out of the S9+ - nowhere near being an issue, but visible if pixel peeping.
Auto HDR brings a nicely wide dynamic range, though Scene optimizer could take away a fraction of that if it picks one of the more contrasty tone curves depending on the scenario. We like the color rendition of the Note9, and generally the direction Samsung's going with its more natural processing.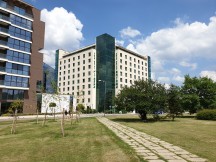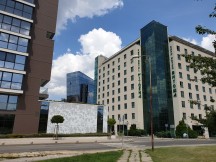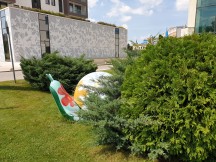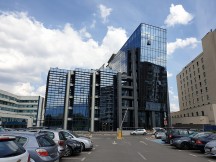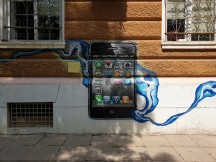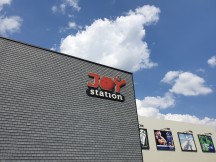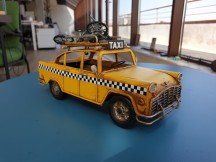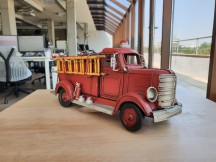 Camera samples, daylight, normal camera
The telephoto camera is quite competent too, and aside from a minor loss of contrast compared to the main one, there's really nothing to point out here - it's all good.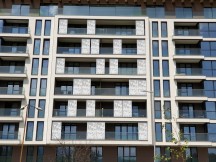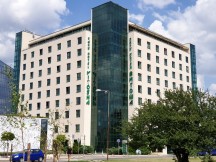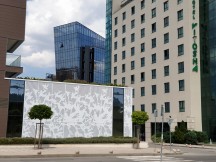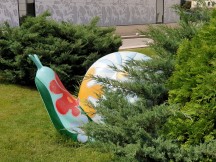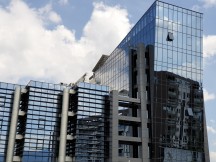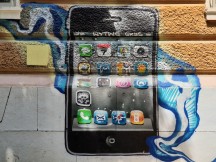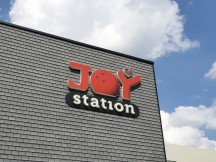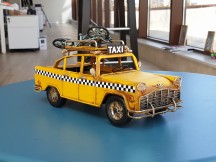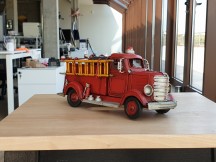 Camera samples, daylight, telephoto camera
We've praised Samsung's HDR algorithms in the past and also enjoyed the live preview of the effect while with other makers you had to wait for the final image. Well, Samsung's HDR is now generally quite conservative and changing the setting between auto, on and off doesn't result in dramatically different shots - often not different at all. That said, on occasion depending on the scene, Auto might actually lead to a more dramatic result than manually switching to On.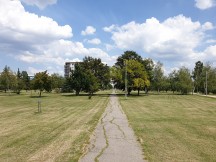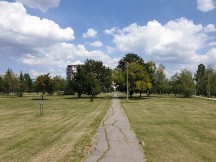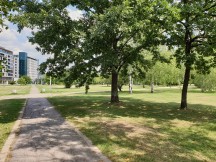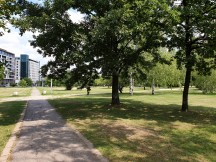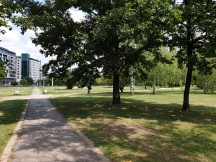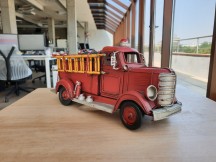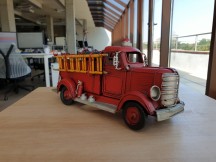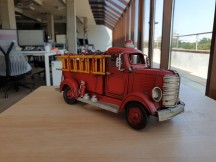 Camera samples, HDR: Auto • Off • On
We're observing a somewhat different approach to low-light shots on the Note9 to what we saw on the S9+. There's a certain Pixel-2-ization in that bright sources of light are distinctly less overexposed - dynamic range's been improved. There's a bit more noise too and edges aren't as well defined as they were on the S9+, but detail levels are comparably good. Colors are very well preserved and there's no desaturation.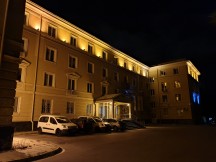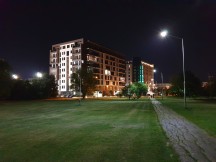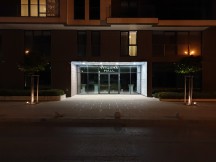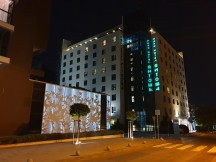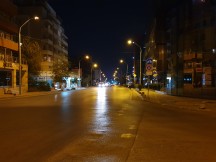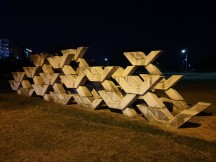 Camera samples, low light, normal camera
There are no surprises from the telephoto camera in low-light - it still doesn't really work. Instead, the Note9, in fact, zooms in digitally with the normal one. The end results are therefore soft when looked at 1:1 magnification, but still usable at a fit-to-screen level.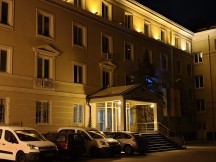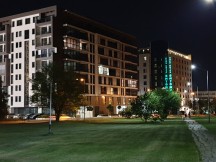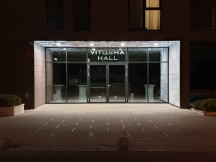 Camera samples, low light, telephoto camera
With no 'AI' in the name, 'Scene optimizer' isn't as bad (as extreme?) as some other scene-based processing implementations we've seen. It does recognize certain scenes and will give colors or contrast a minor boost, but not to the point of making the shot out-of-this-world. That said, Samsung's regular processing isn't lacking in pop, so it's neat that the optimizer is a toggle you can easily switch off.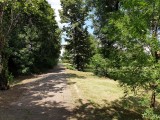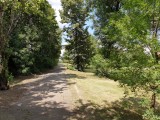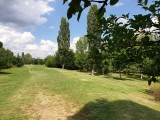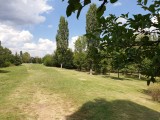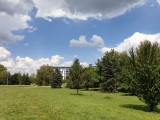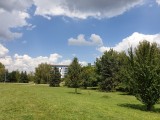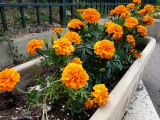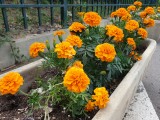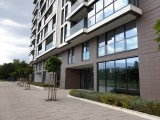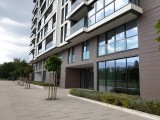 Camera samples, scene optimizer: On • Off
Once you're done examining the real-life samples you can have a look at our Photo compare tool for some studio shots. We've pre-selected the iPhone X and the Huawei P20 Pro. You can, by all means, pick any other set of phones to compare once you're there.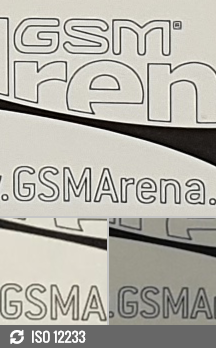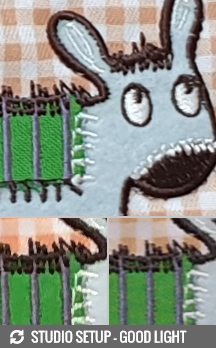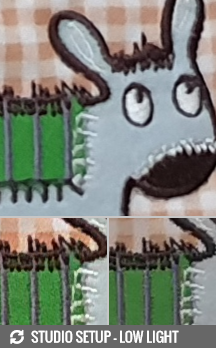 Normal camera: Samsung Galaxy Note9 against the iPhone X and the Huawei P20 Pro in our Photo compare tool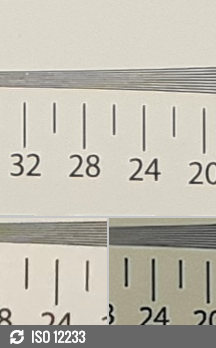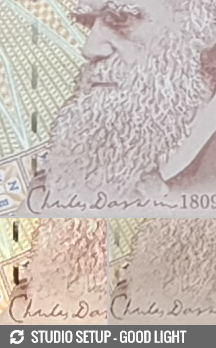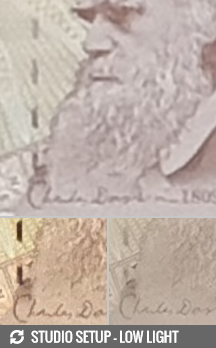 Telephoto camera: Samsung Galaxy Note9 against the iPhone X and the Huawei P20 Pro in our Photo compare tool
Live focus
Portrait mode on Samsungs goes by Live focus and the Note9 can do it too. Its edge detection is mostly good, though inevitably pointy bits of hair end up looking unnatural. As usual, your mileage will vary depending on the subject, background and relation between the two. In this respect, it's not in any way better than the S9+ or the Note8.
One caveat is that you're better off having plenty of light because the portrait mode uses the telephoto camera, which doesn't fare too well in dim conditions. This downside is not isolated to the Note9, of course, all telephoto-based portrait modes suffer in low light.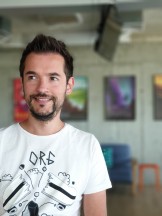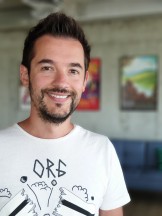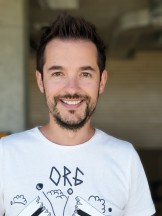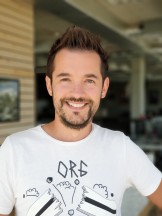 Camera samples, Live focus mode, humans
The Note 9 does a good job with non-human subjects too, letting you melt the background into oblivion so you can draw the attention to that plant or whatnot.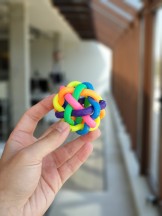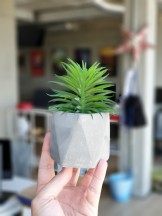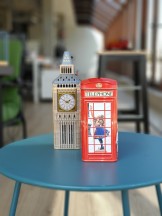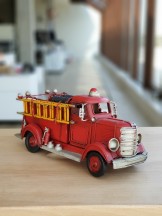 Camera samples, Live focus mode, non-humans (obviously)
8MP selfies with autofocus
Samsung got the selfie camera right with the S8 and had been reusing it since - it's an 8MP f/1.7 unit with autofocus. It produces nice-looking images in good light, and it's got a portrait mode of its own - quite a usable one at that.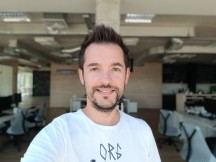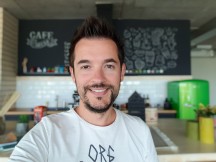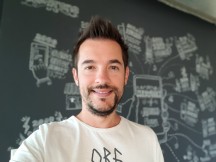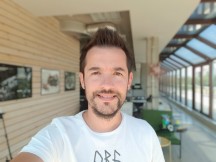 Selfie samples, Selfie focus mode
It's missing a dedicated front-facing flash, but the display can shine plenty bright if you insist on being that guy and shining a 6.4-inch AMOLED at your face in the club. Here's an Off/On comparison.