Second time lucky
Samsung Galaxy Note 10.1 review: Second time lucky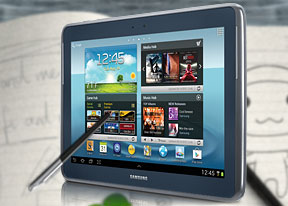 Final words
The Samsung Galaxy Note 10.1 is perhaps the most powerful of slates. It has RAM that no tablet can match and multi-tasking capabilities better than anything we've seen so far. Heavy browsing and memory-intensive apps, which are key to the tablet experience, are handled with unprecedented ease.
Then comes the special pressure-sensitive stylus and an array of well-designed software to put it to good use. Photoshop Touch and Adobe Ideas in the Galaxy Note's bundle add an extra dimension to an already impressive device.
In short, the Galaxy Note 10.1 handles all typical tablet workload with ease and throws in a little extra. The thing is that all premium tablets have a few aces up their sleeve and it's really down to how important the pen functionality and that multitasking prowess are to you. Because if you can live without the 2 gigs of RAM and the Samsung software tricks, you can have any of the following devices without paying extra.
The most popular tablet around is the Apple iPad and the latest, third generation, offers an outstanding display of 1536 x 2048 pixels and a potent GPU for unrivalled graphics performance. It only has two CPU cores and non-expandable storage, but beats the Galaxy Note 10.1 for build quality and choice of (tablet-optimized) apps. Of course, your preference for OS also counts here.
If you prefer to stay in the Android camp, the Acer Iconia Tab A700 will gladly offer you a 1080p screen for a slightly lower price than the Galaxy Note 10.1. The A700 is powered by the quad-core Tegra 3 processor and even though it's a bit heavier than the Samsung flagship tablet, it has a beefier battery to show for it.
Asus has emerged as a prominent player in the Android tablet game and for a good reason. Its Transformer Prime TF700T flagship comes with a quad-core Tegra processor clocked at 1.6 GHz, a 1920 x 1200 Super IPS+ LCD and that all so sweet optional keyboard. It costs as much as the Note (without the keyboard dock) but it offers 32GB of storage. And for all the usefulness of an S-Pen, we would prefer the Transformer Prime TF700T with its high-res screen and optional dock as a viable laptop replacement.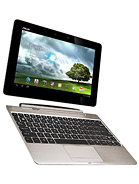 Asus Transformer Pad Infinity 700 3G
And if you don't see the need of a 1080p screen on a tablet that you'd be viewing at an arm's length, there are some even better-priced options. The Acer Iconia Tab A510 and the Asus Transformer Pad 300 are both reasonably powered slates that can match the Galaxy Note 10.1 screen resolution and processing power, while going easier on your wallet.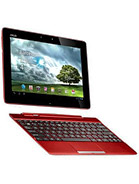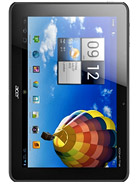 Asus Transformer Pad 300 • Acer Iconia Tab A510
In general, the Galaxy Note 10.1 just isn't as attractive a package as you'd expect from someone of Samsung's calibre. To put it bluntly, the Note 10.1 isn't the Galaxy S III of tablets. It seems Samsung had their eyes on the iPad 3 and tried to respond to its revolutionary screen with the S Pen but the Android competition - which Samsung somewhat underestimated - stepped up its game and is now leading by a couple of laps.
If Samsung is to achieve in tablets what it did in smartphones, it would need to probably re-consider its pricing strategy. The wrong turn to the pit stop on its way to the shelves clearly points to the fact that the Note 10.1's development didn't exactly go as planned. Yes, it emerged with a massively improved engine, but the delay did the competition a huge favor. It's not too late just yet, but unless Samsung acts quickly, the Note 10.1 will be relegated to a niche product for people who have a use for a pen tablet. Now, that would be a shame for such a powerful device.