Second time lucky
Samsung Galaxy Note 10.1 review: Second time lucky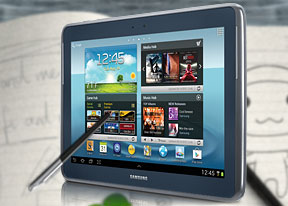 5MP worth of stills
A 5 megapixel main camera and a 1.9 megapixel front-facing camera (with 720p videos each) is what you get with the Samsung Galaxy Note 10.1. Given tablets aren't the most photography-friendly devices, the two cameras are mostly there to cater for video-chatting and augmented reality, and the possibility to snap a label or two as a memory aid comes as a welcome bonus.
The camera interface is an upscaled version of what you find on the Galaxy line of smartphones, with the available settings on the left and the shutter key and the video/stills switch on the right.
We've got a few samples to demonstrate the image quality of the Galaxy Note 10.1. We've seen better 5 MP cameraphones and... well... tablets. Color rendering is off and even the amount of resolved detail is average at best. Noise levels are also fairly high, so don't expect the slate to replace your digicam. It's not like most users will get too excited to snap away with their 10.1" slates, anyway, but we still expected better from a flagship device.






Samsung Galaxy Note 10.1 camera samples
Photo quality comparison
The Galaxy Note 10.1 enters our photo comparison tool to clash with the new iPad and the LG Optimus Pad. It's somewhat of an underdog in this competition.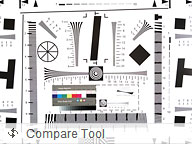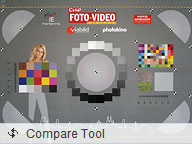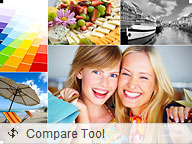 Samsung Galaxy Note 10.1 in our Photo Compare Tool
Disappointing video recording
The camcorder interface is not much different, really. There are fewer options available here, but the layout is basically the same. Somewhat strangely, the Galaxy Note 10.1 video recording capabilities max out at 720p footage at 30fps. We would expect 1080p footage with that kind of chipset, but maybe it's just a limitation of the sensor.
And that's not the only nasty surprise the flagship tablet brought here. Unlike the Galaxy Tab 2 10.1, the Note 10.1 produces really poor videos. The videos all come out unpleasantly soft and looking out of focus. Normally, we'd suspect that such a major issue is due to a faulty unit, but it appears our unit is not alone in doing this, so it might be a software bug that Samsung needs to addres.
Here goes a 720p video sample from the slate that we uploaded to YouTube.
You can also check out the untouched 720p@30fps sample that we captured with the Galaxy Note 10.1.
Video quality comparison
Samsung Galaxy Note 10.1 will butt heads with the iPad 3 and the Galaxy Tab 2 10.1 over video recording. With the issues it has though, it doesn't stand much chance here.