Utility droid
Samsung Galaxy Pro B7510 review: Utility droid

Camera
The Galaxy Pro is equipped with a 3.2 MP snapper with autofocus, capable of producing images of 2048x1536 resolution. Sadly, the Galaxy Pro doesn't feature a camera flash so night shots are out of the question. And there's no dedicated camera button either, but considering the form factor it wouldn't be very comfortable to use it in portrait anyway.
The UI of the camera itself is touch-friendly and has great built-in features such as smile shot, preset scenes on-screen guidelines and panorama mode.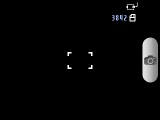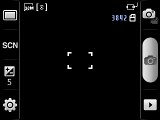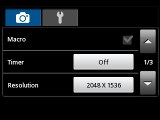 Galaxy Pro camera user interface
The actual quality of the photos is good, especially considering that it's only a 3.2MP snapper. Contrast is good, there's a pretty decent amount of detail and noise is kept very low. For a messenger phone and a non-camera oriented device, the Galaxy Pro takes some great photos.







Samsung Galaxy Pro camera samples
Here's a macro shot made with the Galaxy Pro.
Photo comparison tool
The Samsung Galaxy Pro enters our Photo Compare Tool to join the 3.2MP lineup. The tool's page will give you enough info on how to use it and what to look for.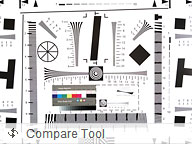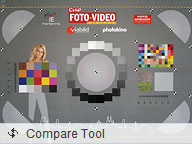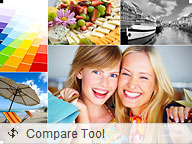 Samsung Galaxy Pro in our Photo Compare Tool
Video recording maxes out at the very bottom
Apart from the TouchWiz camcorder UI we can hardly say anything good about the video capturing capabilities of the Galaxy Pro. It would've been a great handset 5 years ago but today QVGA doesn't even begin to cut it.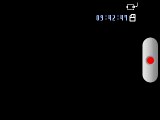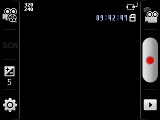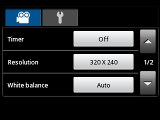 Galaxy Pro camcorder user interface
A video created by the Galaxy Pro is good for an MMS and nothing more.
Here's an untouched video sample from the Galaxy Pro.