Display
At the time of its release, the Galaxy S20+ had one of the best displays available, and today, about a year later, that still makes for a mighty nice display. A 6.7-inch OLED, the panel carries the Dynamic AMOLED 2X branding, has a 1440x3200px native resolution and a 120Hz maximum refresh rate.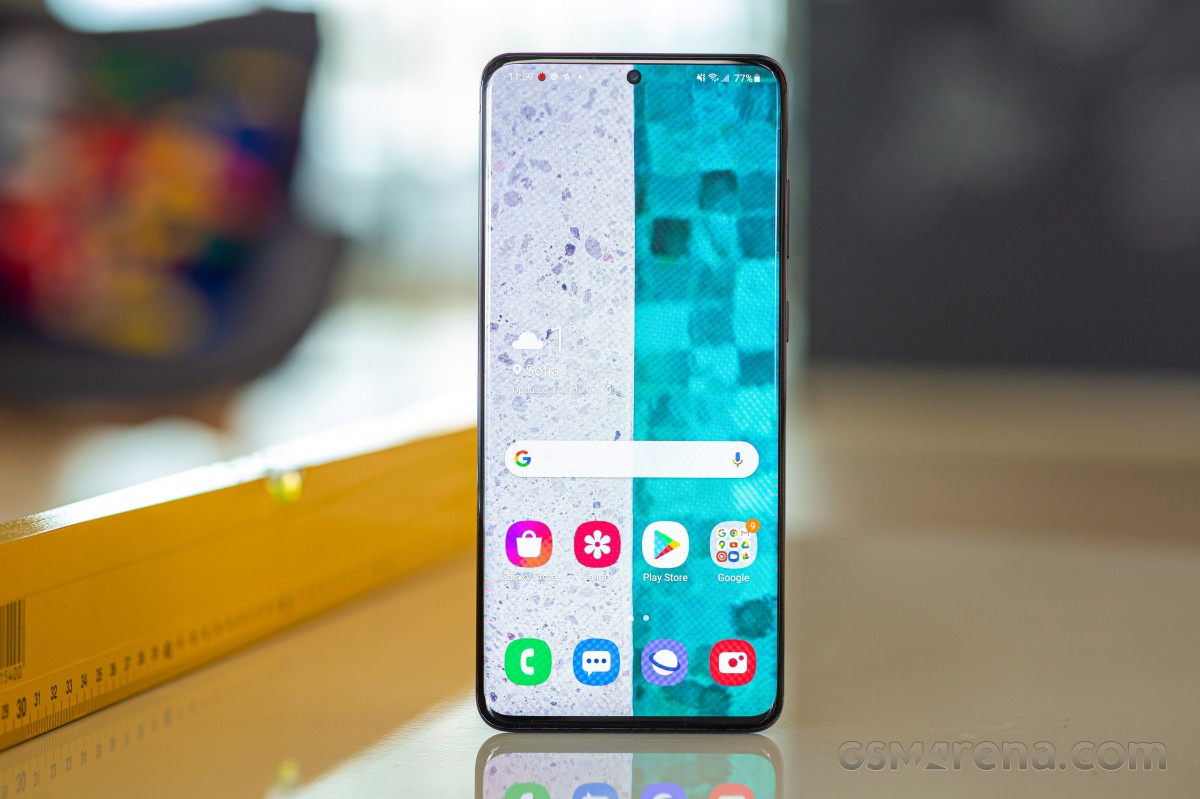 Since you can't get the resolution and the high refresh rate at the same time, important choices must be made. Typically a resolution snob, this reviewer chose to embrace the refresh rate and stuck with it for a while.
With a freshly-setup phone, battery life was initially disappointing, or so he thought, so a switch to 1440p/60Hz was in order. A few weeks passed, and a heated discussion prompted a switch back to 1080p/120Hz, and that's been the setting for the majority of time spent with the S20+ with no desire to go back to 60Hz.
Mind you, the S20+ comes from Samsung's pre-Adaptive refresh rate times, so the phone will make no attempts to adjust refresh rate on the fly depending on content or activity. This is seemingly going to be the case on the non-Ultra S21s, and that's a bit of a bummer.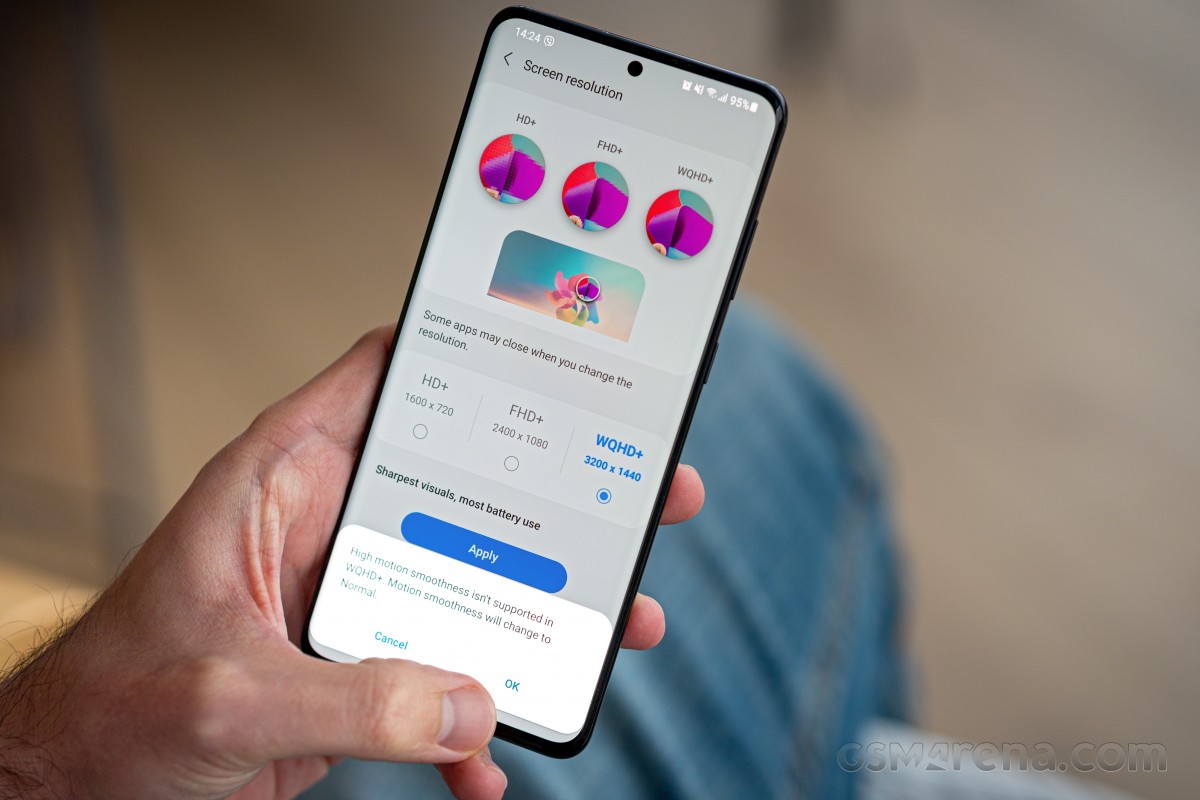 Speaking of, the S21+ will also, by all accounts, be 1080p in resolution. To sum it up, the next generation non-Ultras will bring no improvement on the refresh rate handling and a decrease in resolution. Top stuff.
With a peak brightness of 800nits, a minimum value of less than 2nits, and truly black blacks, the S20+ is a joy to use in all ambient conditions. We normally obsess over the auto-brightness handling capabilities, and after we praised the S20 Ultra's behavior in this respect, we can vouch for the S20+'s, too. Maybe one minor complaint is that in a completely dark room, the phone wouldn't automatically go down to absolute minimum brightness, it will need a manual intervention for that.
As usual, you get to pick between two screen modes - Vivid and Natural. Natural is the SRGB-tuned one, but that's a bit too dull for everyday use, and Vivid is the mode of choice for most of us. A nudge of the Cool-to-Warm slider to the right is preferred by this reviewer, possibly even all the way to the Warmest.
In-display fingerprint sensor
Samsung's continued use of under-display fingerprint sensors of the ultrasonic variety has been controversial in the industry as a whole, as well as in the office. The general consensus is that a top-quality optical sensor is faster and more reliable than Samsung's ultrasonic ones, and it's what generally our experience has been as a whole.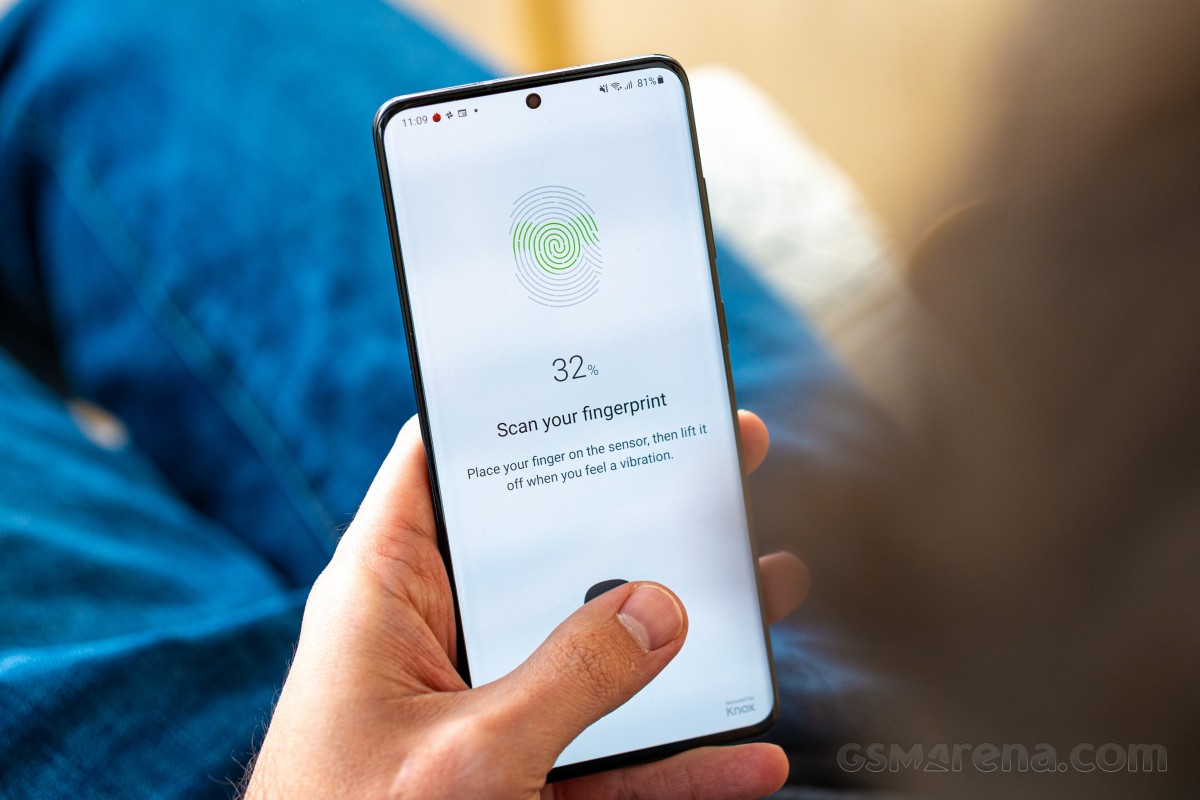 The more personal nature of this article allows us to express the dissenting opinion of the one reviewer that seems to be entirely okay with Samsung's fingerprint sensor. Perhaps it's not the fastest, but speed is a matter of splitting hairs, and the perception of it is equally dependent on software and animations as it is on the sensor itself. A huge positive is that the ultrasonic sensor does its job in complete darkness while the others need to shine a blinding white dot of light at you to read your print.
As for reliability, it has worked on the first try 9/10 times, except the first attempts early in the morning right after waking up, which are closer to 4/10. That low success rate could be due to some sort of an early-morning physiological peculiarity, but our money is on not hitting the right spot when the person is not yet 100% functional.
Smoothness, performance
We mentioned the refresh rate vs. resolution dilemma, and the initial indecision of which way to sway. A few months later, however, there's no doubt in our minds that the fluidity of the 120Hz refresh rate mode makes for more tangible benefits to user experience than the alternative of an extra level of sharpness in your texts when you look at them from up close.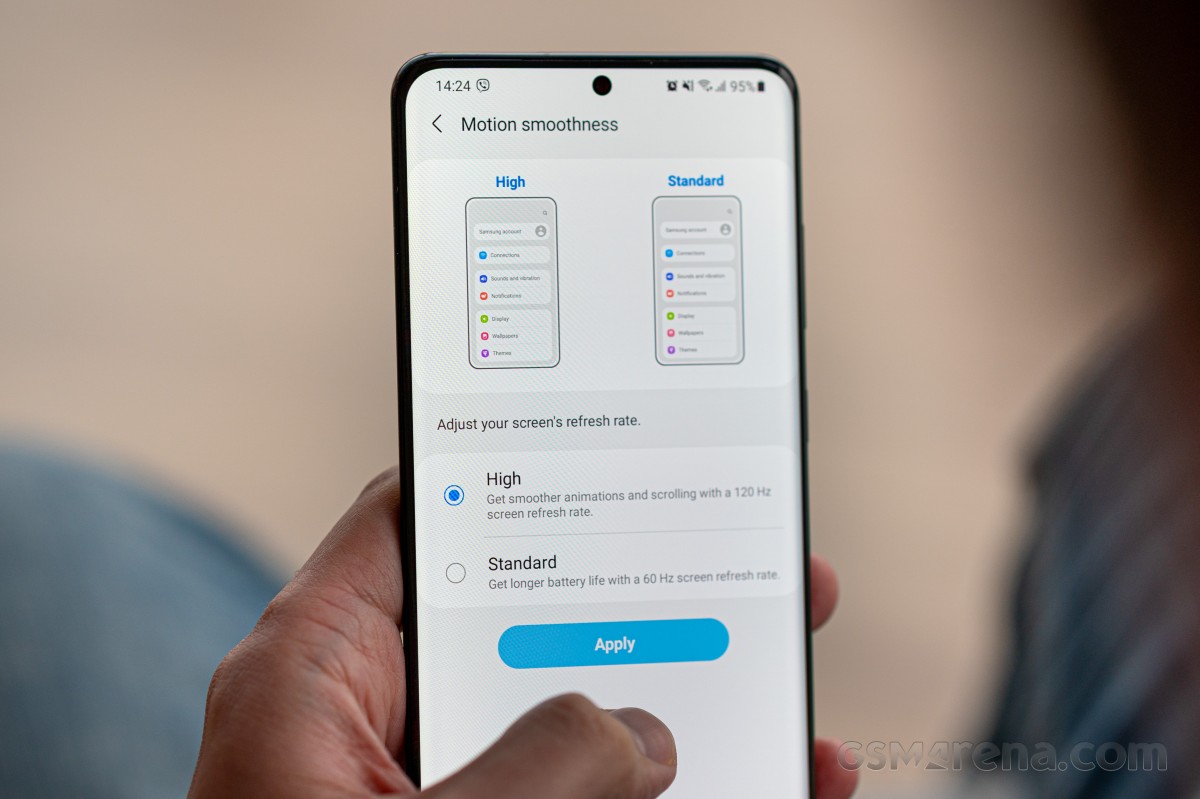 A point worth making is that despite Samsung's continued efforts to improve the smoothness and speed of its interface, some of us still tend to set whatever animation scales there are in developer options to 0.5x. That does make for a notably more responsive and speedier interaction with the phone. Not that it's slow otherwise, but it's better this way.
Performance, too, is up to the expected flagship standard. We've seemingly reached a state where high-end phones are simply fast enough, and further improvements are hard to perceive. The Galaxy S20+ is certainly comfortable with whatever task you present it with.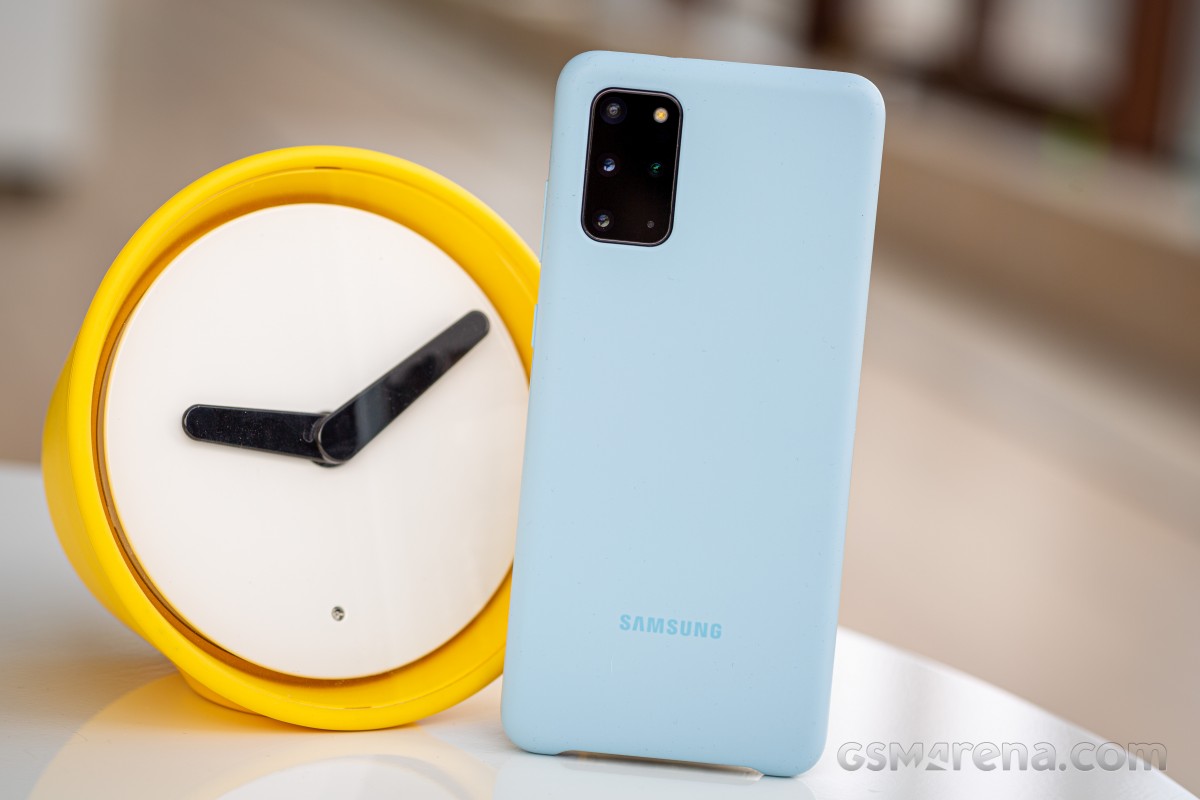 Mind you, a discussion with the iPhone folk at the office is giving us food for thought on one aspect of performance. When taking pictures in high-contrast scenes, all current phones will show you a mostly accurate preview in the camera viewfinder, but will apply further processing to restore highlights, boost shadows and do whatever camera magic that company has in the processing pipelines after the shot was taken. So, as a result, you can only see the photos in their full glory in the photo gallery post-shot. This applies for the Galaxy S20+, too.
However, if you take a shot and tap on the gallery straight away, an iPhone 12 will have the image ready for you in what feels like a second, a Galaxy will need twice as long. It's mostly a subjective evaluation, which we didn't really time, but it's a noticeable difference. It's not an issue, and the background processing doesn't get in the way of taking more photos, and yet the Galaxy isn't as fast as the iPhone - what else is new?