Competition
A couple of years ago, it was just Samsung and a handful of other smartwatch manufacturers and the Korean tech giant was often touted as the best smart wearables vendor. In 2020, however, things have changed. Now we have the Oppo Watch, Huawei's Watch GT 2 and, of course, Apple's Watch. Although, the last one is strictly for iPhone users and despite the fact that Samsung's watches are compatible with iOS devices, you don't get the full range of features. What we are trying to say is even if Samsung's Galaxy Watch3 is probably one of the best Apple Watch alternatives, it's highly unlikely that an iPhone user would consider Samsung's watch. And even more so, an Android user - Apple's Watch.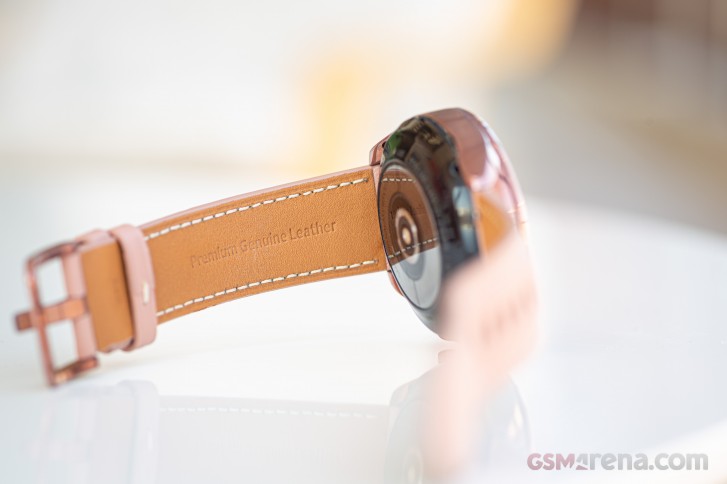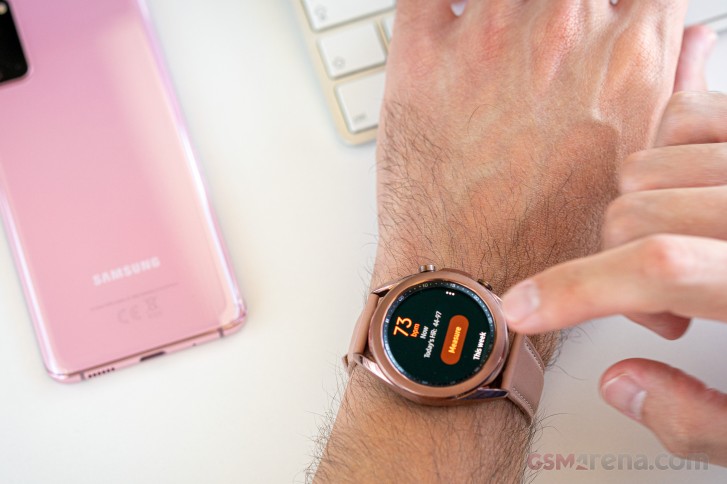 So how it stacks against its fellow Android-compatible alternatives? Well, the Oppo Watch is the first that springs to mind and if you are liking the form factor, you should definitely consider it. The device has two OS' to boot from, one that promises whopping 21 days of battery life but it turns into a smart band, while the full-fledged Wear OS from Google can get you barely through 36 hours, which is even less than the 41mm Galaxy Watch3 that we've tested.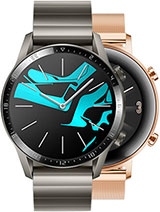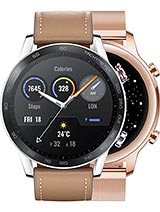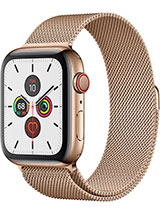 Huawei Watch GT 2 • Honor MagicWatch 2 • Apple Watch Series 5
On the other hand, having an untouched Wear OS on your hand ensures a wider range of apps and seamless integration with pretty much every Android device out there. We are not saying Samsung's Tizen OS is lacking in this department but it there's undoubtedly a wider range of apps for Wear OS than Tizen.
Huawei's Watch GT 2 and Honor's MagicWatch 2 are both capable alternatives and definitely worth considering. They have far superior battery life, can measure your heart rate even during your swimming session and are considerably cheaper. Whereas Samsung Watch3's Tizen OS feels a lot smoother, the downloadable apps can enhance the built-in functionality and Samsung's Health app and Galaxy Watch plugin give you more granular control over settings and features.
Verdict
The Samsung Galaxy Watch3 launches with a steep price of $400/€400 for the small model and some extra for the larger one. But it also has a ton of features, feel and performance to back it all up. Samsung has made one of the best smartwatches on the market - the Galaxy Watch3.
We love the fact that the Watch3 brought back the physical rotating bezel, which is undoubtedly the best way to navigate through the device's menus. It even beats Apple's famous crown on the Watch.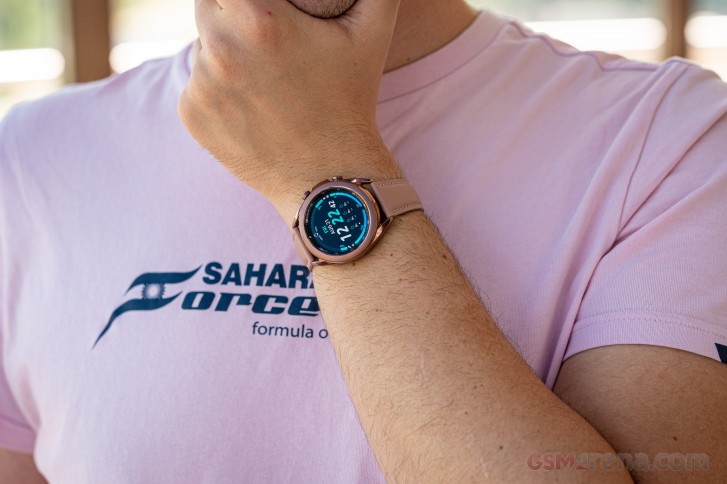 We also love the way the way Tizen and the Android companion apps have matured. Oh, and if you are looking for something small like a 41 or 42mm form factor, Samsung's Galaxy Watch3 is unbeatable in this regard as it retains all the features you'd normally find on the bigger 45mm form factor. We are talking loudspeaker and LTE connectivity.
Still, there are some hurdles that even Samsung wasn't able to get through and the biggest one is battery life. Going beyond two days on the 41mm version is a struggle to say the least. And another big hurdle is the ECG certification. It's sad to see such a great feature being disabled in a number of markets (except the US and South Korean) just because it lacks a certification. The good news is that this is something that can change in the near future and we are looking forward to it.
Pros
Premium build, nice and light feel.
Great OLED screen as always with good visibility in all conditions.
The iconic rotating ring is back!
ECG monitor, VO2 Max and a plethora of other health tracking features.
Mature Tizen OS and proper companion apps like Samsung Health and Galaxy Watch Plugin.
One of the best notification handling out there.
LTE and loudspeaker for direct phone calls even on the 41mm version.
Cons
Disappointing battery life, even compared to its predecessor.
The leather straps feel kind of cheap.
Expensive no matter what version you choose.
The ECG-related features are certified to work only in the US and South Korea.
Pricing

These are the best offers from our affiliate partners. We may get a commission from qualifying sales.

8GB 1GB RAM
$ 169.99
$ 235.00
Show all prices