Samsung Galaxy Z Fold2 Thom Browne edition sells out in China in just 4 minutes
The Samsung Galaxy Z Fold2 Thom Browne edition is a hit – the pricey fashion bundle found 230,000 takers in South Korea, the units available in Thailand were gone in a day and now a report from China claims that it took only four minutes for the available units to be snatched up.
Note that Samsung will produce only 5,000 units of the Thom Browne edition of which 1,000 went to Korea and China (a lottery system was used to pick who gets to buy one), while the number availab. Samsung has not revealed how many units were allocated to Thailand.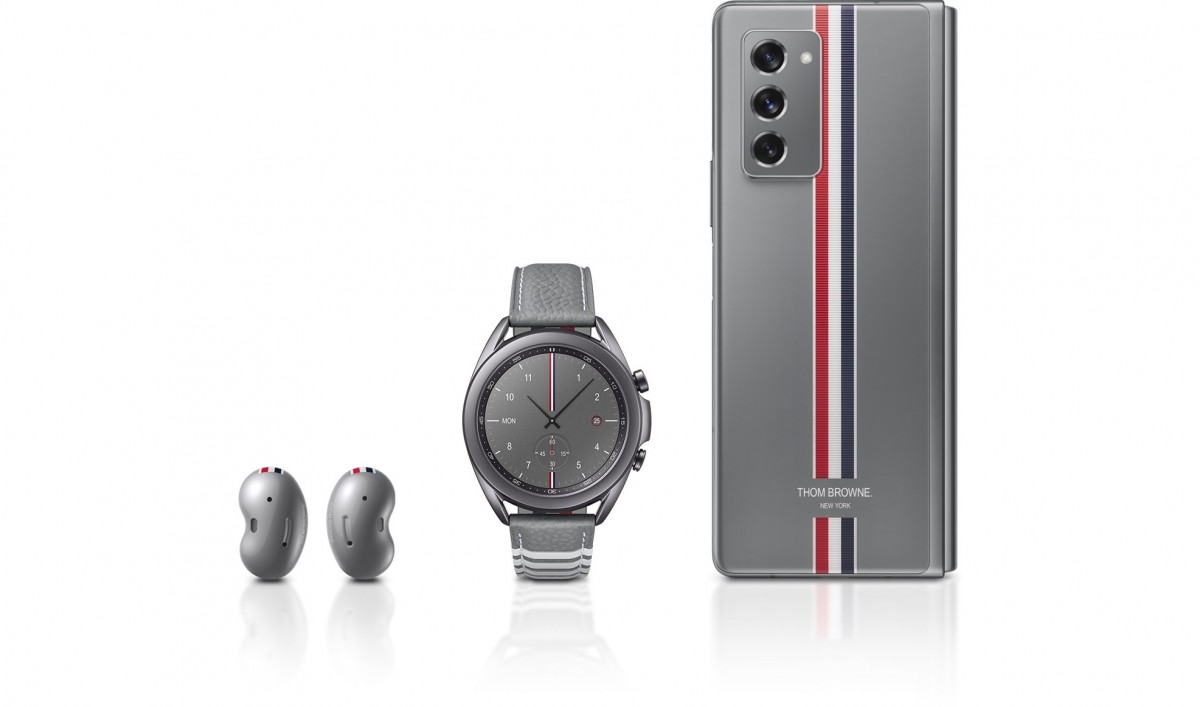 This edition isn't meant to turn a profit, anyway, but to raise brand awareness and elevate the status of Samsung's brand. It seeks to correct the impression that Apple is the only premium mobile brand.
The brain behind this marketing strategy (which includes the collaboration with BTS and Fila) is Kim Hong-min, the head of the design strategy group. The idea is that the combination of hardware and fashion is worth more than the sum of its parts and will bring in new buyers.
G
People are really paying $$$ for this? For grey background with 3 stripes? M..ns.
?
Nice troll comment. This phone is for rich boys. Men have more important things in their lives lolololol
You see you are worried about pull tabs and computer parts, which proves my point. Rich people already have those computers. They ain't worried about that. They want a phone that separates boys from men. And that's a galaxy fol2 thom brown ...
ADVERTISEMENTS