Shifting gears around
Samsung Gear S2 review: Shifting gears around
Final thoughts
The Gear S2 is an interesting new player in the wearable realm that definitely offers a twist or two of its own to impress. Granted, that is still the case with most other offers in the fresh and rapidly-developing smartwatch niche, but the Gear S2 is a true change of pace within Samsung's rich portfolio. And that alone says a lot for such a seasoned veteran in the area.
Let's start with the obvious, the Gear S2 is Samsung's first round smartwatch, which, if you'd forgive the pun, pits it squarely against the likes of LG, Motorola and Huawei with their respective offers. That makes the Gear S2 a lot more "grown-up" and sophisticated than its predecessors, especially in the slick Classic variant and widening the target audience is a good idea. However, Samsung hasn't abandoned its previous wearable experience and expertise in this new generation. Far from it, the Gear S2 is just as powerful as a fitness companion and all the S Health feature are now more refined and well integrated than ever.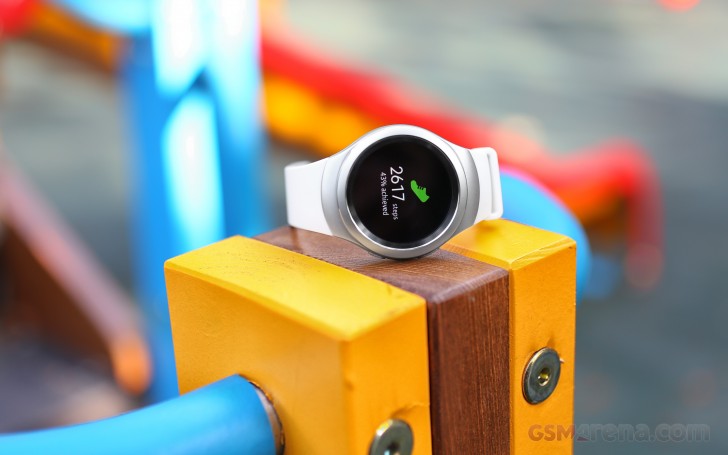 The rotating bezel is another fresh new concept worth mentioning. In case it wasn't clear already, we simply fell in love with the control and the natural way it's utilized in the Gear S2. Having this traditional watch element around just seems right and the Korean giant deserves lots of credit for reinventing it, not unlike what Apple did with its digital crown.
Key Test Findings:
Compared to other round wearables, the Gears S2 is a smaller wearable, with a 1.2-inch round display. However, the AMOLED screen is nice and sharp with an impressive pixel density of 302 ppi and deep blacks.
Build quality is top notch. The standard edition has its own proprietary strap, but it is rigid and nice to the touch and comes in two sizes in the box. The Classic one uses a standard strap that can easily be swapped for an after-market one;
Having three distinct input controls, which can be used interchangeably, is quite user friendly, while the rotating bezel is truly innovative and works well;
Connection options are plentiful on the Gear S2. All of the models have Bluetooth and Wi-Fi for remote operation, which works well. Also NFC, specifically intended for use with Samsung Pay. The 3G model also has a network data connection and the added bonus of a GPS.
You can count on 2 days of moderate usage on a single charge. Be prepared for less, however, if you are going to use the Wi-Fi connection regularly. Charging is convenient and allows you to sleep with the watch if you want. The base station also works well as a night-stand;
The Custom Tizen OS is tailor made, looks beautiful and is blazing fast. Also, despite missing out on the Android Wear app ecosystem, the Gear S2 I packed with features, nothing important is missing and there are even some interesting Samsung-exclusive features and advanced customization options to enjoy;
Samsung has made the Gear S2 compatible with any Android 4.4 or newer handset, that has an adequate amount of RAM and horsepower. It works pretty well, but does require quite a few large chunks of software to run on your handset and generally pairing with a recent Samsung phone ensures the best experience (the watch has Email functionality only when paired with a Galaxy smartphone);
Samsung has gone the extra mile by getting a few partners on board the project. Their respective contributions to the Gear S2 are quite interesting and showcase the full customizability and flexibility of the custom Tizen OS;
NFC is a nice addition to the mix and adds some extra value to the wearable, making it a convenient wireless payment accessory, much like the Apple Watch. Still, it is important to note that it does also require a merchant with a compatible NFC terminal (no LoopPay technology), making it most applicable in Asian markets and somewhat in the US;
But how does the Gear S2 fit into the ever-growing smartwatch market. Being unique can often give you an edge, but lately the Android Wear crowd has become increasingly competitive with some great hardware such as the Huawei Watch and the LG Watch Urbane 2nd Edition entering the scene.
Granted, the Gear S2 is still very early in its lifecycle and hasn't had time to extend its reach outside the home Korean turf, China and the US, but initial reports seem to show that the wearable is already enjoying an avalanche of success in Asia. Whether or not this will translate to popularity on the international scene is anybody's guess, but with a price tag of around $350 for the standard model and $380 for the Classic one, viable alternative for the Gear S2 are plenty. Naturally, some of them might be a better fit for your particular needs, so it's worth giving them a quick rundown.
First, let's take a quick look at the rest of Samsung's wearable family and see how different the Gear S2 truly is from its siblings. As already mentioned, the Korean giant is among the veterans in the niche, but we will confine ourselves to recent models. The first that comes to mind is, of course, the Gear S.
Looking at the pair, however, we can't help but wonder why Samsung didn't go with a new family name for the S2, as they are worlds apart. The only real similarity seems to be in the already discussed custom Tizen approach and the set of advanced features that are available on both models to some extent. But even this isn't exactly true. The Gear S2 might be a feature-rich smartwatch, but its predecessor is nothing short of a wearable smartphone. Its curved and spacious 2.0-inch rectangular display is the polar opposite of the relatively small 1.2-inch round one in the S2. So is the design, featuring rougher edges and even a home button. But, if you are all about the features and want nothing short of a full wearable replacement for your phone, then the Gear S will not disappoint.
On the other hand, if activity tracking is what you are after, with a pinch of smart functionality, then you can definitely opt for the Gear Fit. It will set you back a lot less than the Gear S2, while still delivering Samsung's advanced S Health bundle. However, you might be a bit less inclined to wear it to a dinner party.
Back in the more traditional looking smartwatch realm, there are a few other options to look into. A $350 budget puts most any LG offer into reach. That includes the LG G Watch R and its metal sibling - the Watch Urbane. Both are quite similar in terms of hardware and still relevant and enjoying the latest Android Wear, despite their age.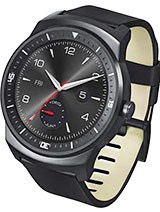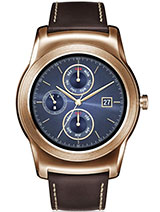 LG G Watch R W110 • LG Watch Urbane W150
And if you don't mind something bulkier and have some use in mind for an added cell connection, there are also the LG Watch Urbane LTE and the Watch Urbane 2nd edition. The former is somewhat of a stretch, given its limited availability, but the latter is a true next-generation device, topping charts, as far as hardware goes with a 1.38-inch display and a resolution of 480 x 480 pixels.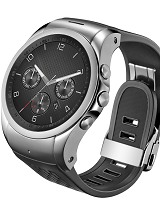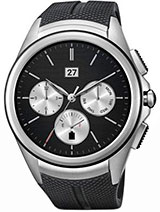 LG Watch Urbane LTE • LG Watch Urbane 2nd Edition
We haven't forgotten about Motorola as well. The original Moto 360 remains a true fan favorite. Despite being a first generation device and not offering a truly round display, its Android Wear OS is up to date, just like the LG range, it looks stylish, offers a bigger 1.56-inch screen, but perhaps best of all, is now extremely affordable. Motorola also offers an updated version that camo out this year, along with an additional smaller display option at 1.36 inches. Be advised that the flat tire screen form factor is still present, which could be a drawback for some.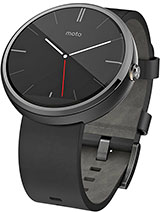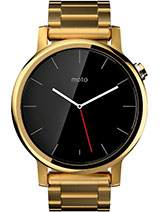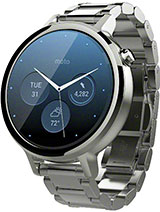 Motorola Moto 360 (1st gen) • Motorola Moto 360 42mm (2nd gen) • Motorola Moto 360 46mm (2nd gen)
Of course, we can't fail to mention the exquisite Huawei Watch. Arguably the most stylish Android Wear device to date, it is still somewhat elusive, but can still be tracked down online. However, bear in mind that it's truly premium nature doesn't come cheap.
All things considered, the Samsung Galaxy Gear 2 is a powerful and stylish, well rounded device and deserves every bit of the success that is coming its way. It is simply impossible not to like or at least be intrigued by the wearable, as it offers a fresh new take on things and if nothing else is simply different in every way. That, however, is both its biggest strength and weakness. The Gear S2 will be a perfect choice for the right fan.