Gone fishing
Samsung Galaxy Xcover 2 review: Gone fishing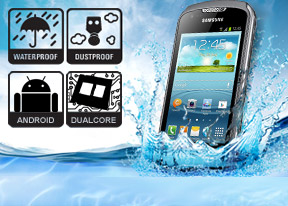 Final words
The Samsung S7710 Galaxy Xcover 2 is a niche product - sitting at the intersection between people who need a rugged phone (be it for work or for play) and the people who need a smartphone.
It's a major upgrade over the original Galaxy Xcover and since it's been nearly two years since that came out, users might be more than willing to upgrade. New users shouldn't be deterred by the Xcover's focus on toughness - the Galaxy Xcover 2 is as capable as a smartphone as the Galaxy S III mini and in Samsung's books the latter was good enough to carry the Galaxy S brand.
If you're willing to take the extra bulk, the Xcover 2 can take the role of your primary phone and do it well. And when you take it to the beach or up the mountain, you won't have to fear the elements damaging your precious smartphone.
Samsung has a phone called Galaxy Rugby Pro I547, which is very similar to the Xcover 2. It has a MIL-STD-810G certification instead of IP67, but those are roughly equivalent. The Rugby Pro ups the processing power with a 1.5GHz dual-core Krait processor and the 5MP camera can shoot 1080p video. The screen is still at 4" WVGA, but it's a Super AMOLED (PenTile) instead of LCD.
The faster CPU and better video recording sure sound sweet, but the Galaxy Rugby Pro is unfortunately available only on AT&T in the US and there's no global equivalent.
The Lenovo A660 is a direct competitor to the Galaxy Xcover 2 and isn't locked into a carrier. It has an IP67 rating, a 4" WVGA LCD screen, a dual-core 1GHz processor and a 5MP camera. It only runs ICS, but it's pretty cheap - you can find it as low as $200 and that's a great deal for this sort of specs.
Sony has an IP67-certified phone too - the Xperia go has similar processing power under the hood, a 5MP / 720p camera and is noticeably lighter and more compact than the Xcover 2. That's partly due to the smaller screen - it's only 3.5 inches. With HVGA resolution it's not as sharp though and the Android version is lagging behind (stuck on ICS for now).
If you're willing to take a step down in the IP rating to IP57 (still water resistant, but not as dust resistant), Sony also has to offer a trio of Xperias that go from upper mid-range to flagship.
First is the Sony Xperia acro S with a 4.3" 720p screen, 12M / 1080p camera and a 1.5GHz dual-core Scorpion processor. Then the Sony Xperia V steps up to a 13MP / 1080p camera and 1.5GHz dual-core Krait processor.
And finally, there's Sony's reigning flagship, the Sony Xperia Z. It has a 5" 1080p screen for a whopping 441ppi pixel density, a 1.5GHz quad-core Krait processor (more RAM and better GPU too) and a 13MP camera with HDR video mode.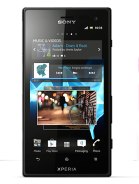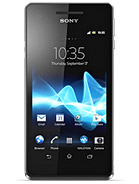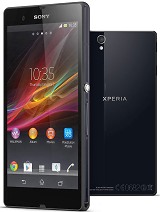 Sony Xperia acro S • Sony Xperia V • Sony Xperia Z
We can see the Samsung S7710 Galaxy Xcover 2 doing well in the construction business and the like. In this day and age, email has to be checked constantly along with all the other means of communication and a rugged feature phone won't cut it.
It's great for the dedicated camper or beachgoer too, who would appreciate a phone that saves a lot of hassle being dust tight and water resistant. Just don't let it end up like that fitness gear you bought and only used once.