Samsung has been gearing up to launch its first foldable smartphone for a very long time now, and the device may finally become official at CES 2019 in January. While we impatiently wait for the Korean company's next innovation, the folks over at Dutch website NieuweMobiel teamed up with Jonas Dähnert to bring us a glimpse of what the handset may end up looking like.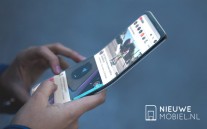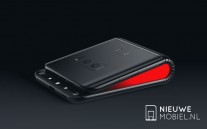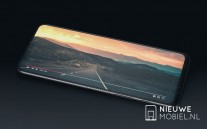 Samsung Galaxy F (or Galaxy X) concept renders
The phone has been referred to as the Galaxy X, but there's also a chance it will be launched as the Galaxy F (reusing the name of a canceled model from a few years ago). The latter would make a bit more sense since "F" could easily stand for "foldable", then again "X" is just usually a more preferred letter in branding.
Whatever the name, these renders show it in all positions - folded, unfolded, and even at a 90-degree angle. While these are not leaked renders, they were created based on all the patents Samsung has filed for a foldable smartphone and the schematics contained in the company's patent applications.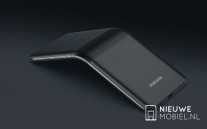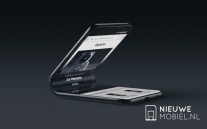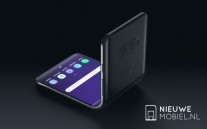 More Galaxy F (or Galaxy X) concept renders
As you can see, the display can't actually be folded flat, even when the handset is 'closed' there's still an opening reminiscent of the Microsoft Surface Book. Because the Galaxy F doesn't fold exactly in the middle, a part of the panel is always visible - that serves as a ticker or to show media control buttons.
While the fingerprint scanner in these images is on the back of the device, it's likely that Samsung may also choose to go with an under-display solution. As for cameras, don't be surprised to see a grand total of four: two on the front, two on the back.
Past rumors talked about a 7" or bigger touchscreen surface being available to use when the handset is fully unfolded, with a 21:9 aspect ratio. The resolution is expected to be 1440x3360. The battery should fall somewhere in between 3,000 and 6,000 mAh. Samsung's first foldable smartphone definitely won't be aimed at the mass market with its rumored price of $1,850.
Source (in Dutch)
?
What's the point? This has to be a joke. How will it fit in the pocket if it bends like that.
F
I'm sorry, but $1890 is just way over the top, $1K is over the top as is, there's no reason a phone should cost that much, it's all marketing fluff
ADVERTISEMENTS