What didn't make the cut
Samsung and HTC unveiled their flagships at the MWC in February and Sony recently unveiled the Xperia Z4. The Z4 is exclusive to Japan only and may not be Sony's true 2015 global flagship. Apple and Microsoft should be bringing out new stuff later this year.
We're going over our list of candidates roughly in order of price. Microsoft has a strong presence in the low-end, so much so that there's a lot of in-fighting.
We skipped the Lumia 530 and Lumia 630 largely in favor of the Lumia 535. Microsoft stated that even phones with 512MB RAM will be updated with the upcoming editions of the OS, but having at least 1GB of RAM is still a huge boon to multitasking. True, the Lumia 435 has 1 gig of RAM, but its dual-core processor made us think that spending a few euro more for the Lumia 532 is the smarter move.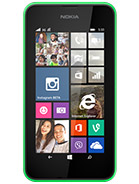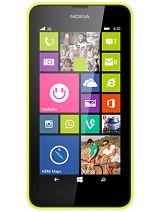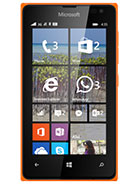 Nokia Lumia 530 Dual SIM • Nokia Lumia 630 Dual SIM • Microsoft Lumia 435
The HTC Desire 310 is an impressive low-cost Android with a 5MP/1080p camera and quad-core processor, but it's limited to Android 4.2 Jelly Bean. In some regions it only comes with 512MB RAM, in others with 1GB. It just falls short of an excellent recommendation.
The LG L Fino and L Bello may look like LG G3 minis, but they just don't live up to that legacy. Both have screens that hover around the 200ppi mark and Fino's 8MP camera records a measly 480p video. The Bello does go up to 1080p video, though it's completely wasted on the 5" 480 x 854px screen.
The LG Leon is a warmed up L Fino with Android 5.0 Lollipop and a 5MP or 8MP camera with 1080p video. Still, we'd rather pay a bit extra for the Spirit, which moves up to a 720p screen. There's also the LG G3 s, but the name is quite undeserved, saving some cash and getting a Moto G (2014) sounds like the better option.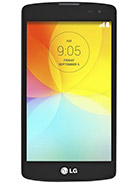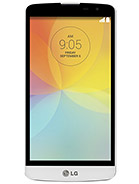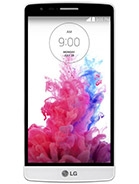 LG L Fino • LG L Bello • LG Leon • LG G3 S
Samsung's phones got caught in friendly fire too. The Galaxy A3 attracts with a metal frame, but so does the Sony Xperia Z1 Compact, which costs about the same and used to be a proper flagship grade device. The Galaxy E7 is a budget phablet, but it's priced above the metal-clad Huawei Ascend G7, for example, and so it got cut.
The Galaxy A5 got dropped in favor of the Galaxy Alpha, which is better-spec'd than the A-series. The Galaxy A7 tries to compete with the Galaxy Note 3 and doesn't quite succeed.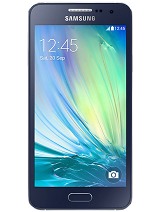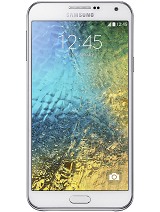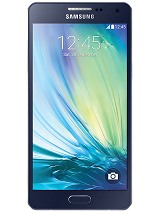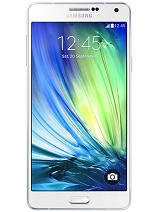 Samsung Galaxy A3 Duos • Samsung Galaxy E7 • Samsung Galaxy A5 • Samsung Galaxy A7
We toyed with the idea of adding the Samsung Galaxy K zoom to the list. It just fits into a €300 budget and its 20.7MP camera enjoys a long 10x optical zoom and OIS, xenon flash too. It is a solid phone/camera combo and it's almost phone-sized (unlike previous hybrid attempts), but the Galaxy K zoom is a bit too niche.
HTC's One series took heavy casualties too. The original HTC One is still our favorite in the line, but its chipset, and especially, camera haven't aged very well. A Galaxy Alpha or Sony Xperia Z1 Compact can offer better chipset and camera and will look better doing it.
Its successor has the same camera but commands an even higher price tag. Considering the One M9 isn't that much of an upgrade over the One (M8), the only thing that led us to pick the newer model is the improved camera. The HTC One M8s updates the camera, but it costs even more than the phone it replaces and the Adreno 405 GPU doesn't cut it for games on a 1080p screen.
The HTC One (E8) has a 13MP camera and is cheaper than the M8s, though if we're going with a plastic phone, the Desire Eye is just more exciting - great selfie camera and waterproofing.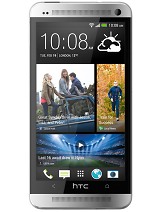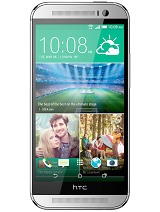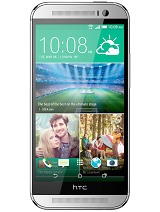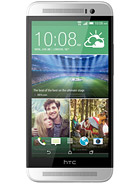 HTC One • HTC One (M8) • HTC One M8s • HTC One (E8)
The Sony Xperia Z4 is available in Japan only so we're skipping it for now, but we also dropped the Xperia Z3. It costs noticeably more than the Xperia Z2 yet offers only minor refinements - slightly faster chipset, a touch more contrast on the screen, nothing to account for the price hike really.
Samsung's Black edition of the Galaxy S4 LTE-A (I9506) is a looker and the updated Snapdragon 800 chipset makes it competitive with late 2014 flagships. Some might even argue that it looks better than the Galaxy S5, but it lacks some of the niceties like the new camera, brighter screen, the fingerprint sensor and waterproofing. Those seem worth the price gap to the Galaxy S5, which has gotten pretty tight.
BlackBerry is seeing some popularity with its Passport device, but its squarish design makes it too large for casual use. It's too much of a niche device to merit a general recommendation, but business types are welcome to take a look.
The same thing happened to the BlackBerry Classic and Z30 - BlackBerry isn't a premium name anymore and there's generally no reason to pay top dollar for it. If you have specific needs that are tied to the BlackBerry platform, then a Z10 or Q5 can work just as well.