GPS navigation is perfect, but comes for a fee
The Sony Ericsson Aino features a built-in GPS receiver. Its sensitivity is nothing spectacular - it managed to get a lock from a cold start in a couple of minutes but we had to go out into quite an open area.
The Aino is equipped with a Wisepilot navigation software and offers all the features you'd expect in a proper SatNav solution. There's voice-guided walk and drive navigation, maps are courtesy of NAVTEQ, there's 3D view of the maps, extensive route-planning settings, speed camera alerts, POI and weather.
Its main downside is that maps are not stored locally but instead are downloaded over the air. A flat data fee is recommended but 1MB of data should get you about 600km of navigation. Still, we would have liked to have a map downloader as well, like with Nokia Maps. It really would have helped in avoiding data roaming charges.
We also wish there was a built-in compass, like on most of its competitors, to facilitate navigation.
The Wisepilot for Sony Ericsson comes with 30-days trial period, starting after the first time you start the app. After this month expires you will need a subscription – 1 week license costs 3 euro, while a full year global navigation goes as high as 70 euro. The Wisepilot for LG had similar prices, but for the 70 euro you get only European navigation.
Here you can also buy separately Traffic Information and Speed Cameras as an option - for 20 euro each.
Google Maps is included as well if you prefer it.
Two games onboard
Sony Ericsson Aino comes with two full Java games pre-installed: Crazy Penguin Catapult and Quadrapop.
The Crazy Penguin Catapult is very addicting game where you hunt bears using some penguin-kamikazes. Penguins get upgraded too as you advance through the levels.
The Quadrapop is very similar to Tetris, this time with some colorful creatures instead of bricks.
Final words
Rethink and renew is what Sony Ericsson are quite keen to do and the Aino is among the agents of change. Perhaps it doesn't have a stronger case for innovation than the Satio and the X10, but staying in touch with history is just as important. Obviously, part of Aino's responsibility is to carry on a tradition of feature phone excellence that climaxed in the Sony Ericsson C905 and W995.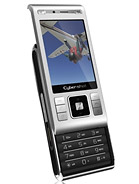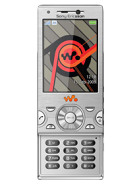 Sony Ericsson C905 • Sony Ericsson W995 (Hikaru)
Cybershot and Walkman are still magic words in the world of mobile phones. And Sony Ericsson continue to exploit that sort of in-house cross branding. But this time it's PlayStation making hype around the new wave of Sony Ericsson handsets.
In all fairness though, Aino's PS3 connectivity is really making hype rather than making a mark. The Touch Media menu fails to really give it a big boost either. Good for the Aino that the standard Sony Ericsson UI is at its usual best. By the way, we cannot help the thought that some degree of touch may just not be inventive and advantageous enough. Especially against a couple of competitors that offer full touchscreens in the same form factor.
The Samsung S8300 UltraTOUCH doesn't have as complete a feature set as the Aino - WLAN is the most prominent omission. However, its camera is little short of perfect and D1 video recording with yet unsurpassed quality makes it a must-consider if imaging is high on your priority list. Not least, it's a full touch phone and Samsung's TouchWiz simply laughs in the face of Aino's Touch Media.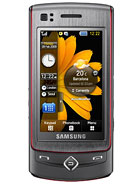 Samsung S8300 UltraTOUCH • Sony Ericsson Aino vs. Samsung S8300 UltraTOUCH size comparison
With a body to die for and absolutely unique transparent keypad, the LG Crystal is sure to claim some of the Aino's market. S-class full-touch UI, a WVGA screen and top of the line video and still photography give the Crystal quite a punch. The mix of skill and unrivaled styling are not to be underestimated.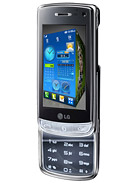 LG GD900 Crystal• Sony Ericsson Aino vs. LG GD900 Crystal size comparison
Let's not forget though that - among other things - the Aino is a cameraphone. The 8 megapixel shooter is complete with geotagging, touch-focus and face detection. More importantly though, it has the image quality to stand up to some worthy rivals.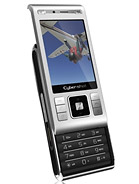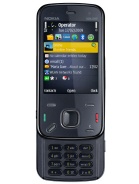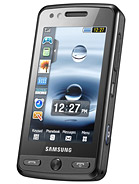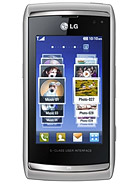 Sony Ericsson C905 • Nokia N86 8MP • Samsung M8800 Pixon • LG GC900 Viewty Smart
Sony Ericsson Aino is styled to get noticed. If nothing else - the PS3 remote play and Touch Media will add to the buzz. And Sony Ericsson do need all the hype these days - to give their new wave of gadgets a flying start.
The Aino follows in the footsteps of the C905 and W995 but tries to play its own game. The complete feature list, the PMP skill and styling and the great set of accessories are tempting enough. There are things we didn't like of course. The touch thing is perhaps not the best they could do. And while the standard interface makes up for that most of the time, the limited touch control does an otherwise excellent camera no favor.
So, the Aino is far from perfect as a phone. But we're tempted to look at it as a promise of what to expect of Sony Ericsson in terms of high-end non-smartphones. Whether they go for extended and polished PlayStation connectivity or full-touch feature phones - we'd be happy either way. Hope they do.