Browsing the usual way
Sony Ericsson C903 has an Access NetFront browser v3.4 featuring the extended home screen, also available in the recently reviewed C905, T700 and G705. Plenty of shortcuts arranged in a tree structure are listed on the homescreen, right under a search and an address bar. They grant access to free content, such as clips, tracks and games on the Sony Ericsson site, including a step-by-step guide for setting up email accounts or internet connections. The appearance of the home screen changes to various bright colors each time you start the browser too.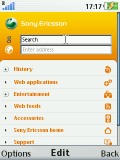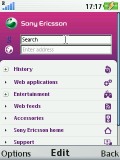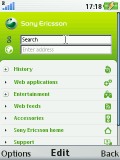 The extended home screen is a nice touch on the latest Sony Ericsson phones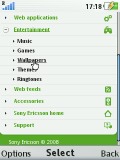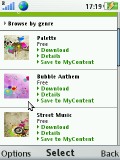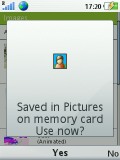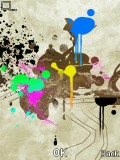 One-click access to online content
Elaborate web pages are rendered well and there are lots of configurable settings too. The dedicated full screen mode in portrait mode is replaced by the auto-rotate feature, which actually opens it in full-screen landscape mode. View modes include Text only, Pan and Zoom, and Zoom page. The Panning/scrolling speed is up to standard.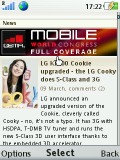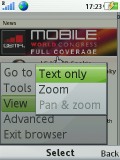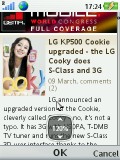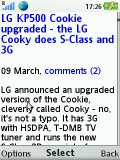 The different view modes of the browser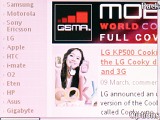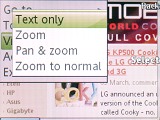 The landscape mode is actually the fullscreen mode that misses in the view options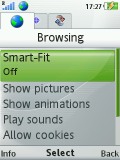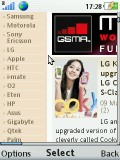 Some pages may look better with smart-Fit switched off
The Sony Ericsson C903 web browser offers a virtual mouse pointer, which is nice to work with. Another interesting and practical feature is the "Find on page" option. It searches the loaded web page but the first match is not immediately listed and you need to press the find key.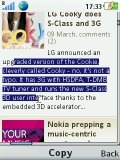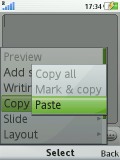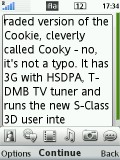 The Copy and Paste also works in other programs
If are still not satisfied with this browser, you can always count on the superb OperaMini as a suitable replacement.
Connectivity runs full steam ahead
The C903 is not an internet-centric device despite its big 2.4" display, but it scores highly on connectivity options. Quad-band GSM/GPRS/EDGE and 3G are all on board for worldwide roaming. HSDPA and HSUPA are also supported.
Besides the network-based connectivity, the Sony Ericsson C903 offers the usual Bluetooth v2.0 and USB options. There is also support for the A2DP profile allowing you to listen to music on a stereo Bluetooth headset. Last, but not least, there is also the M2 card slot, which is often one of the quickest ways of transferring data.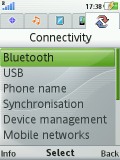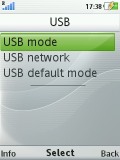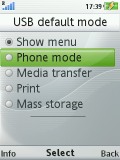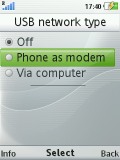 The connectivity menu with the available USB modes
The C903 supports local and remote synchronization of contacts and calendar events. The local one is with Outlook and a PC, while the remote synchronization works with remote servers.