Location services and knowing your way around
Available for free download and compatible with a variety of mobile OS and Java-enabled handsets, Google Maps for Mobile come preinstalled on the C903. With Location services you can get help finding your way, view information about your current location and save your favorite locations. To use all the features of Location services, internet access is a must.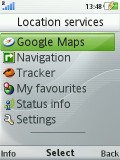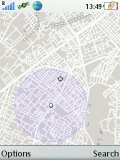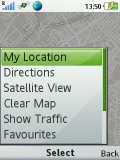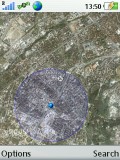 Location services with Google Maps • User interface and some of the menu options
After defining a start and end location, the possible routes are being calculated with overall guidance based on the available information in the database.
Two different view modes are available - Satellite and Map view and the user interface is clean and intuitive. Traffic information is another important feature here.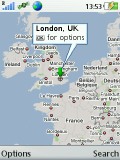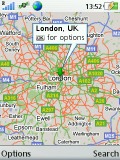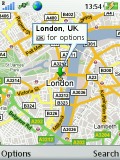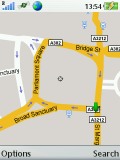 The Map view is very informative • zooming in a street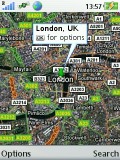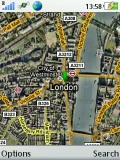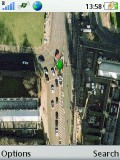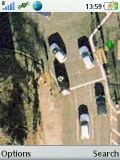 Zooming in satellite view brings you street level details
The Status info application displays the current activity in km/h for a 60-minute period. GPS connection status is indicated on the second tab of this application.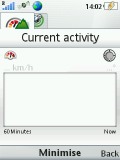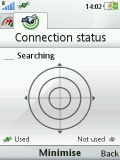 The Status info application and some of the available settings
Of course, saving your most recent routes is as easy as it could be. Within several clicks, a title, description and position is all you need to save a favorite location.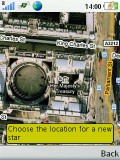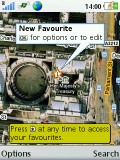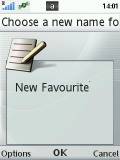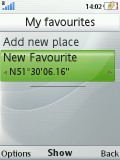 Adding a specific location as favorite
The Log application in the Location services tracks and saves each position request, which is accessible at any time afterwards. Each entry in the log is saved in descending order by date and displays the date and time, as well as the exact GPS position.
Wayfinder Navigator 7 navigation software
Wayfinder Navigator 7 is n GPS navigation system for your mobile phone. As in previous Sony Ericsson models, turn-by-turn navigation is only offered on trial for a limited time and then after that you must pay a monthly subscription.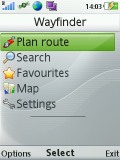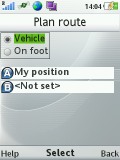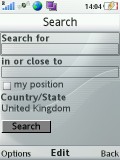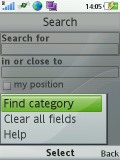 The Navigator 7 app is within the Location services section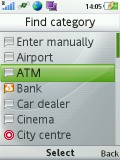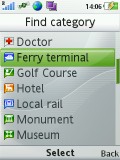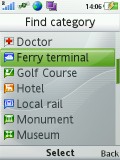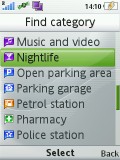 Some of the numerous POIs in the category section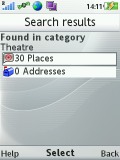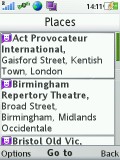 The available category results are sorted in alphabetic order
You can also experience the benefits of the application in advance at the MyWayfinder.com site. Essentially, it is a navigation planner on the web, where you are able to plan trips in advance, manage favorites, send routes and destinations by e-mail, and find online information. You can get the full potential of it after free registration.
Route planning is extensive, there's a choice between vehicle and pedestrian modes on top of the "plan route" menu. Avoiding toll roads is also one-click away. Routes can be optimized for time, distance or traffic info. You are allowed to choose among three modes of voice prompts: complete, fewer or none.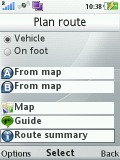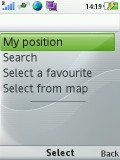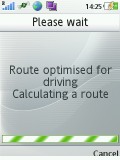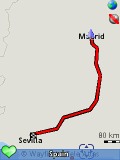 Planning a route is as easy as it gets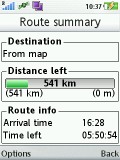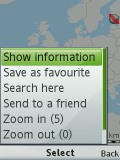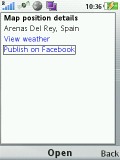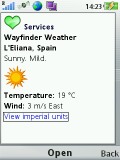 Route summery and other map position details available for the selected place
In the Navigation mode you can opt for automatic, Guide, 3D map and 2D map views.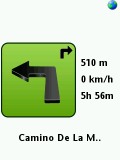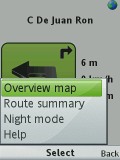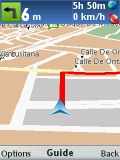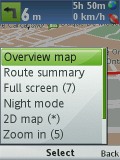 The 3D map view and the pop-up menus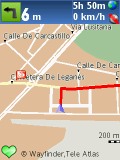 The 2D navigation modes also has its strengths
Other important feature it has that is lacking in GoogleMaps is the Overview map with day and night modes. We have had unpleasant experiences with the bright display on the iPhone 3G when driving in the dark with no night mode on GoogleMaps.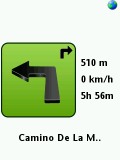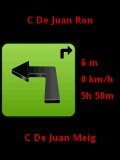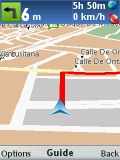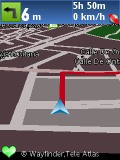 The 3D map with day and night modes
Traffic information can also be displayed if available in your region. It has to be activated from the settings menu to work.