Earth, wind, green heart
Sony Ericsson Hazel review: Earth, wind, green heart

Final words
The Sony Ericsson Hazel looks likely to succeed. It's got what it takes to please brand loyal customers plus the feature set and styling make it appealing to a wider audience.
There must be enough potential upgraders around looking for a replacement of their ageing Walkman or Cybershot handsets. But it's not necessarily a strictly family affair for the Hazel. Some people are just indifferent to touchscreen or don't care for smartphones. A phone with the Hazel's list of features may sound just right for them.
Solid imaging, excellent 2.6" screen (for a non-touch feature phone), full-suite connectivity and widget-enhanced SNS make up quite a hefty package. And the initial street price is quite adequate (around 200 euro). Prospective buyers may be further enticed by the GreenHeart badge. The eco-friendly vibe aside, it sure helps the phone stand out too.
That's not essential though. There's actually little real up-to-date competition if you don't count touch phones - which is a different market altogether.
Anyway, to put the Hazel into context, it's the phone to consider if you're coming from a Sony Ericsson C903. The upgrade value is undoubted. We're talking a bigger screen, better video capture and Wi-Fi support.
A year ago, the Hazel would've been lost in the shadow cast by the LG Crystal. Today, the Crystal is still a potential threat, given the inevitable price drop.
Another possible rival is the smart Nokia 6700 slide which we just recently reviewed. It is based on the S60 platform, its body is made of metal and, like the Hazel, the smartphone has a capable 5-megapixel sharpshooter on board. However, the 6700 slide is short of Wi-Fi and has a smaller screen. There's no GPS either but in the end, the Nokia handset costs less.
The Sony Ericsson W995 is another slider that easily comes to mind when looking at the Hazel's potential competitors. SE W995 costs only 30 euro more, but it delivers almost the same specs along with an 8 megapixel camera and a built-in kickstand. Yes, you lose the splash-resistance, the active noise cancellation and the SNS integration but in the end it's a matter of priorities.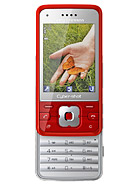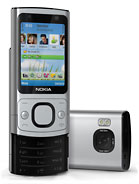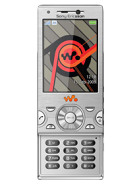 Sony Ericsson C903 • Nokia 6700 slide • Sony Ericsson W995
Some candybars are worth your thought too - the Sony Ericsson Elm and Nokia 6700 classic. Both of them are feature phones, and both have great 5-mepgapixel autofocus snappers. There's plenty of metal used on both of them too. Like the rest of the competitors so far, they have smaller displays. The classic Finn hasn't even got WLAN support. On the other hand, they are both cheaper than the Hazel.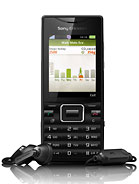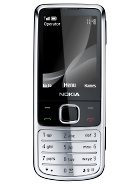 Sony Ericsson Elm • Nokia 6700 classic
Last but not least is the LG KM570 Cookie Gig. It sports a 3-inch resistive touchscreen and its 5MP autofocus camera is capable of shooting D1 videos at 30 fps. It also features a 3.5mm audio jack and Dolby Mobile sound enhancement. On top of that, you can get it for a bit less than you would pay for the Hazel.
Rich functionality meets eco-friendliness in the Sony Ericsson Hazel. But more importantly, this is a phone to help loyal users regain their confidence in the brand. Priced right, attractively packaged and full of features - the Hazel is likely to do well for the company and for buyers.