Final words
Traditional sliders are a dying breed so having one of them for a few days made for a refreshing change. And a Walkman at that – someone at Sony Ericsson must have been feeling nostalgic.
Well, let's face it, the Sony Ericsson Zylo can't do all that much. But if this phone is to sell – which we think it will – it won't be for the tech inside. The Zylo looks nice, feels great in the hand and has decent equipment for a mobile phone that costs about a hundred euro.
It's difficult to pin down the defining feature of the Zylo. It has a 3-megapixel camera capable of VGA video recording, a nice music player, as well as solid social networking integration and fast data. There are plenty of apps and games and you also get a large 2.6" display for good measure.
It is still far away from being perfect, though. But while we think there's no need to fuss over imaging or connectivity in an entry level package, there's one thing – and not a big thing either – that could've made a lot of sense. 3.5 mm audio jacks are hard to find in Walkman phones to begin with but how hard could this be? If the Spiro can have it why can't the Zylo?
What makes it even stranger is that the Spiro is obviously the lesser – and cheaper – package of the two. But let's take a look at some more devices that are more or less similar to the Sony Ericsson Zylo.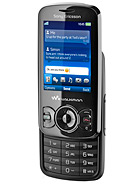 Sony Ericsson Zylo • Sony Ericsson Spiro
Quite fortunately perhaps, two of Zylo's very viable alternatives are signed by Sony Ericsson. The Sony Ericsson Yari and the more recent Hazel have been around for a while and cost less than they did at launch. For around 160 euro (50 euro more than the Zylo's current street price) you get a large 16M-color screen (measuring 2.4 or 2.6 inches) and 5MP autofocus imaging. And the Hazel even tops that with Wi-Fi, GPS, active noise cancellation and a splash-resistant design.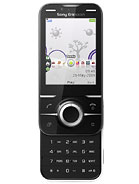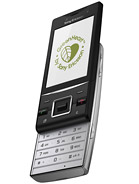 Sony Ericsson Yari • Sony Ericsson Hazel
The S60-based Nokia 6700 slide is in the vicinity of 160 euro as well. Like the other two, it features a 5-megapixel sharpshooter (an excellent one, too), but on top of that it's clad in aluminum and comes in numerous colors. Bear in mind though that its display is notably smaller (2.2 inches) and there is no Wi-Fi support (unlike the Hazel).
However the Nokia X3 is the most likely Zylo rival. The X3 is a feature phone that costs around 100 euro, has dedicated music controls and a 3MP fixed-focus camera. Sound familiar? It should. The only thing is, the X3 screen is smaller and there's no 3G connectivity. But the 3.5mm audio jack is there.
Maybe none of the Sony Ericsson Zylo disadvantages is a true deal breaker and the reasonable price tag is a welcome sign for many young users. There seems to be plenty of choice in the low end but character and personality are scarce. The Walkman branding is in a way an invitation to a fresh set of customers to start a new love affair with Sony Ericsson.