The 20.7MP camera promises much, but under delivers
The Sony Xperia Z1 boasts a unique Exmor RS sensor, custom built for the latest flagship. It's the highest resolution available on an Android smartphone. It beats the Samsung Galaxy S4 Zoom and even the Galaxy NX EVIL camera by a hair.
It's a relatively large sensor too - at 1/2.3" it's 70% bigger than 1/3" sensors found in most phones, which should make a big difference in terms of noise performance and dynamic range. As part of the Sony Exmor RS family it's a backside illuminated (BSI) sensor, plus it has a wide F/2.0 aperture. These are all good things for low-light photography, though the flash is only a single, small LED.
The Xperia Z1 uses a wide-angle (27mm) Sony G Lens camera with a Sony BIONZ image processor. Sony has literally equipped the Xperia Z1 with all the latest tech they have on tap, and that's just the hardware, the Xperia Z1 is very impressive on the software end, too.
One thing that immediately makes an impression is how smooth the image is in the viewfinder is - it looks like they are using a really high refresh rate.
The camera interface, however, is a little old-fashioned and confusing at times. It consists of two columns, the right one holds four virtual buttons - a shortcut to the gallery, shutter keys for the camcorder and the still camera, and a shooting mode button. Depending on the shooting mode you're in, the video shutter key may be replaced by a still/video mode toggle.
The column on the left changes more substantially. Here you get a flash mode toggle, front/back camera toggle and the settings button, which brings out a panel with some settings. These settings will change for the different shooting modes, allowing you to tune more or fewer stuff.
The Superior Auto shooting mode proved to be frustrating too - it limits photos to 8MP resolution and 16:9 aspect ratio. We guess this is Sony's answer to Nokia's super sampling (a.k.a. PureView mode), but dropping from 20.7MP to 8MP is not a great feeling. Especially since unlike the Lumia 1020 you can't keep the full resolution shot and the down sampled shot (the 1020 saves both a 38MP and a 5MP image).
The difference between the Superior auto mode and the Manual mode when everything is set to Auto (yup, you can set the Manual mode to Auto) is that the Superior Auto tries to guess what kind of a scene you are trying to capture and adjusts all image parameters accordingly. This includes color saturation, contrast, metering mode.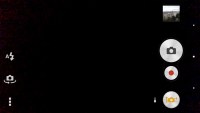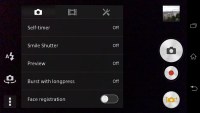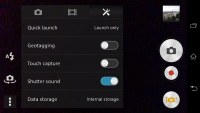 Shooting in Superior auto mode
The virtual shutter keys are nice, but the Xperia Z1 also has a hardware shutter key. It serves a dual purpose thanks to the Quick launch mode, which unlocks the phone and starts the camera in still or video mode. It can also snap a photo or start capturing video immediately. This might come in handy for those occasions when you just can't afford to miss a shot.
Moving on, the Sony Xperia Z1 camera offers a plethora of built-in features but we found that some are missing and others are hard to find. The available options include face detection, smile shutter, geo-tagging, touch capture (with Burst option) and tracking auto-focus. You can't manually select a scene - you hope Superior Auto lives up to its name and that's it.
Manual and Superior Auto aside, the Xperia Z1 several more interesting shooting modes.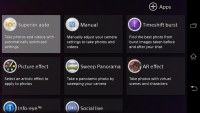 List of available shooting modes
There's Sweep panorama, which does not work well. You have to move the phone at just the right speed, not too fast, not too slow. This caused the Xperia Z1 to abort the panorama several times just because after pressing the shutter key we hesitated for a second to begin the sweep. Also, panoramas come out with 5MP resolution and the file size clocks in at under a lousy megabyte. Both the iPhone (5, 5c, 5s you name it) and the Galaxy S4 shoot panoramas with tens of megapixels resolution, so the Z1 panorama is... let's just say, underwhelming.


Sony Xperia Z1 Sweep panorama sample
Then there are the Augmented Reality effects, which stamp one of several virtual worlds over your scene and you can even move around in this world thanks to some intriguing motion tracking effect (note that it needs visual cues to track your motion).
Children will love this mode, but us bitter adults are unimpressed - the resolution drops to 1080p and the graphics are unbecoming of a Snapdragon 800 chipset. Especially since it doesn't have to render them at 60fps in real time, for the final image it just needs one static frame.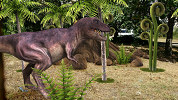 The AR effect shooting mode in action
The Info-eye feature is similar to Goggle's Goggles app. It can recognize text, business cards, QR and barcodes, landmarks, bottles of wine and even book covers, too. Sony has partnered with leading companies in the respective fields to provide info (e.g. Amazon for books, Vino for wines, etc.).
It works quite well and provides at-a-glance info, but if you scroll down you get a wealth of information. Sony has utilized the Google Now card design, which helps organize info from in an easy to digest manner.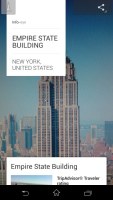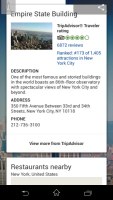 Info-Eye shooting mode works like a charm
Other modes include the regular Picture effect mode, which creates a 3 x 3 grid that shows all the available effects in real time. Sony has also included a mode called Social streaming, which can live-stream the video feed from your camera directly on your Facebook profile. That's certainly not something you see every day.
Timeshift replaces the regular burst mode, it captures 61 shots in just 2 seconds. The intriguing thing is it starts shooting even before you've pressed the shutter button.
Still image quality
Finally, we get to the image quality. We'll start off with full resolution shots from Manual mode and then look at the Superior Auto shots. We've also done low-light shots to see if all the brand-name camera elements have paid off.
The end result does capture more fine detail than the 13MP cameras of the competition thanks to the extra resolution. Colors look accurate and the white balance is good, though slightly cool. However, it's not all rosy - there's a lot of visible noise and the noise reduction is still strong enough to smear out some of the fine detail (especially in darker areas of the image). We also had issues with the camera missing the focus in several images.
Actually, it looks like there's a lens defect as the image just right of the center looks softer than it should be (we even checked for smudges on the camera and retook the photos). So much for "Sony G Lens". Still, you need to keep in mind this is a pre-production unit we have here for a review (one obtained from Sony itself nevetheless) so quality control oversights are possible.







Sony Xperia Z1 camera samples: Manual mode
With all that in mind, we're starting to think Superior Auto wasn't such a bad idea, you're going to downscale the images anyway (the best display you can hope for at the moment is around 8MP). Most of the noise goes away and there's still plenty of fine detail.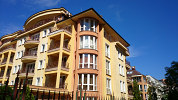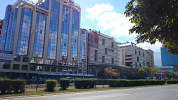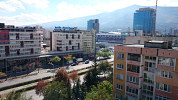 Sony Xperia Z1 camera samples: Superior Auto mode
Update: Silly us, it turns out that the camera indeed has an HDR capture mode, except to get the setting to magically appear, you have to be in Manual mode and select 8MP as the output resolution. As you can guess, the HDR mode doesn't work at 20.7MP.
Here are two shots, one with HDR off and one with HDR on.
This is actually the second HDR samples we're taking as the first ones looked too similar and we actually doubted if we had the setting on at all. The second set turned out much better, but the difference is not that big, and certainly not worth losing over half the resolution.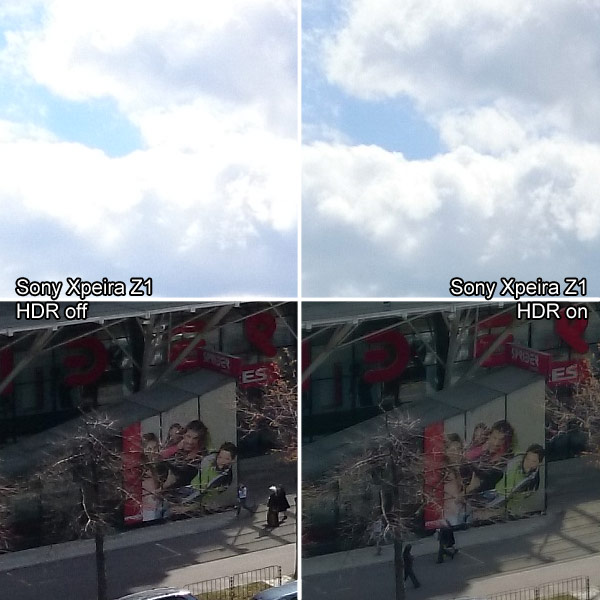 Shooting in low light makes the noise stronger and you'll need a steady hand as handshake is common. The LED flash doesn't change much but that extra light is enough to bring the noise down a little. Superior Auto once again brings down the noise and you might want to use it in darker scenes where there is not much detail tobeging with, so the downscaling makes no harm anyway.



Low light samples: Normal mode, flash off and on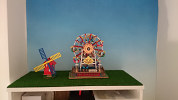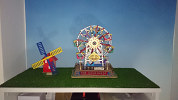 Low light samples: Superior Auto mode, flash off and on
Still camera comparison
We uploaded the full resolution 20.7MP photos to our photo quality comparison database rather than the 8MP Superior Auto photos. Still, you can use the tool's downscaling feature to match another phone's resolution or view photos at 100%.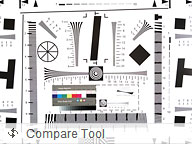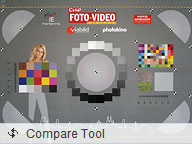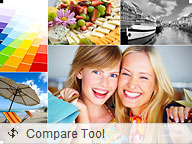 Sony Xperia Z1 in our photo quality comparison tool
Update: On second thought, we decided to include the Superior Auto shots in our Image Compre tool, as well. This way you can see how does this mode compare to the rest of the competition and the untouched 20.7MP shots. You can view both at 100% or downscale the 20.7MP one to 8MP.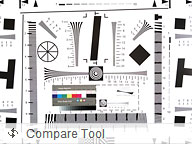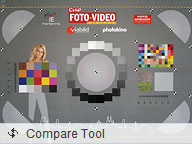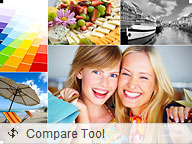 Sony Xperia Z1 with Superior Auto mode
Oh, and try to disregard the right side of the image - it is where our review unit's lens issue did worse. Stick to the left side of the image when comparing, we're looking for a second unit to try and reshoot the camera samples.
Video recording done in 1080p
The Sony Xperia Z1 is capable of capturing 1080p video at 30fps and that's about it. With the inclusion of the powerful Snapdragon 800 SoC we would've liked to see 1080p video recording at 60 fps or even 4K but we guess that's just too much to ask from Sony at this point. In any case, there aren't too many 4K screens around yet, so it may not be such a big loss. 1080p is still competitive enough.
The camcorder app UI is practically the same as the still camera's. You can enable the digital video stabilization (which crops from the field of view), or set a timer and fiddle with settings like exposure, metering, focus mode, etc.
Sony has introduced a new digital image stabilization enhancement dubbed SteadyShot. It works pretty well for a digital stabilization system, you can check the sample below to see it in action.
Keep in mind that that this drastically changes the field of view.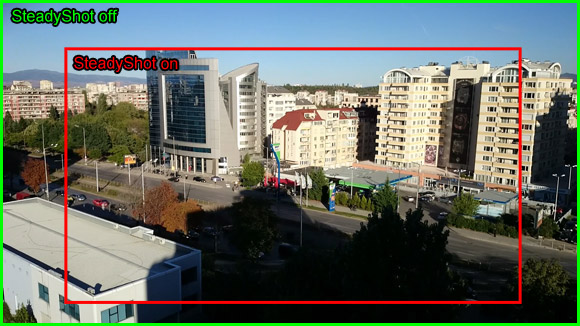 You can also snap stills during video recording but that's not of much use as you only get 1080p images, you might as well grab a frame from the video. Also note that the image processing is different than still shots.
Interestingly, if you go into video mode from the Manual shooting mode, you get an actual HDR setting and scenes.
The Sony Xperia Z1 is a reasonably powerful camcorder. It captures 1080p videos at just under 30 frames per second with a good bitrate of 17-18Mbps with stereo sound recording with a bitrate of 132 Kbps and 48 kHz audio sampling rate.
The end results are pretty good but not perfect. There's enough fine detail, but things look a little pixelated (this could be the effect of poor image sampling). Also the continuous autofocus is much too eager and triggers all the time, even when there's barely anything in front of the camera. Here's a sample for you.
Video camera comparison
The Sony Xperia Z1 is not part of the new UHD wave and shoots 1080p videos, which is the norm for current flagships. You can check out how it does against the competition in good and low lighting conditions and look at the ISO chart for a synthetic estimation of the resolved detail.