ExpertiZe
Sony Xperia Z4 Tablet review: ExpertiZe
8MP Camera with many features
The Sony Xperia Z4 Tablet uses an 8.1MP Exmor RS backside illuminated sensor, which produces images of up to 3,264 x 2,448 pixel resolution. The front-facing camera has an Exmor RS sensor too, though that one is only 5.1MP.
The camera interface is identical to that of Xperia phones, as well as tablets and the feature set is almost the same too. The UI is essentially arranged in two viewfinder columns. The right one holds four virtual buttons: a shortcut to the gallery, a shutter key and camcorder button, and a shooting mode switch. Depending on the shooting mode you're in, the video shutter key may be replaced by a still/video mode toggle.
The column on the left changes more substantially. In Manual mode you also get a "manual controls" shortcut here, which only offers an exposure compensation slider and a white balance selector. ISO and metering can be adjusted from the settings menu.
There's a scene mode shortcut or you can let Superior Auto guess the scene automatically. Proper color saturation, contrast, metering mode along with other settings are selected for you.
The Sony Xperia Z4 Tablet camera offers a plethora of built-in features starting from the basics - geotagging, touch capture, face detection, smile shutter, burst shot mode and sweep panorama.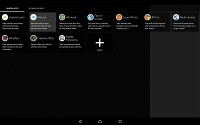 List of available shooting modes • downloading even more modes
We shot our usual test shots, and you can see the results below. We'll reserve judgement, because our review unit is a preproduction model and hence its output may differ from the final version, which people will be able to buy.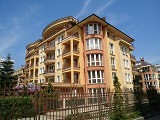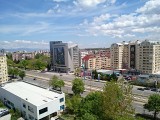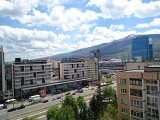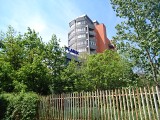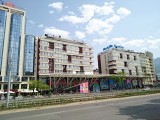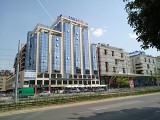 Sony Xperia Z4 Tablet main camera samples
UPDATE:After receiving a retail unit of the Sony Xperia Z4 Tablet we decided to test if the camera quality has changed. The images below show no difference from the ones captured with our earlier unit.
The Sony Xperia Z4 Tablet captures decent images for a tablet. 8MP may not be as impressive as 20MP but the resulting stills are quite sharp with plenty of resolved detail. Noise creeps up here and there, especially in solid colors where there's less detail to be found - like the sky or windows.
Sony has always opted for increased processing and it's evident here. The processing looks less mature compared to what some of the competitors are doing. Still given that a tablet is unlikely to be your primary shooting device, the performance is more than adequate.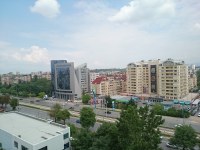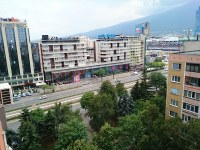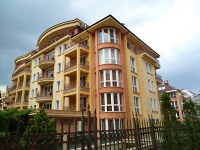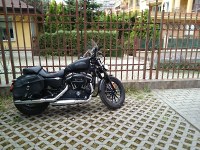 Sony Xperia Z4 Tablet new camera samples
Sony typically provides a Superior Auto mode, which on other devices produces photos with lower resolution than what is available in Manual mode. Here however, the resulting images come out at the full 8MP. You can compare the two below.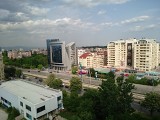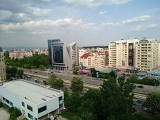 Manual (left) vs. Superior Auto (right)
As is the norm, the Xperia Z4 Tablet has an HDR mode as well. While Superior Auto would occasionally activate the HDR mode, if you really want to force it, you'd have to go to Manual mode.
You can also find a sample shot of our mouse, taken with the front camera, to get an idea of its selfie-shooting capabilities.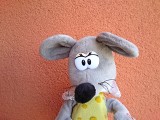 Sony Xperia Z4 Tablet front camera sample
Video recording done in 1080p
The Sony Xperia Z4 Tablet is capable of capturing 1080p video at 30fps and that's about it. The camcorder app UI is practically the same as the still camera's. You can set a timer and fiddle with settings like exposure, metering, focus mode, etc.
For videos the Z4 Tablet features a proprietary SteadyShot digital image stabilization, but there's a price to pay - the field of view (FoV) is reduced (it's how digital stabilization works). The device is smart enough to detect whether you are shooting hand-held or you have rested it on something stable but you get the reduced FoV either way.
If you go into video mode from the Manual shooting mode, you get an actual HDR setting and scenes.
You can also snap stills during video recording but that's not of much use as you only get 1080p images, you might as well grab a frame from the video. Also note that the image processing is different than still shots.
Alternatively, you can go ahead and download an unedited 1080p@30fps video (00:17min, 35MB) straight from the camera.