The overachiever
Sony Xperia Z5 Compact review: The overachiever
Final words
Despite its diminutive physical size, the Sony Xperia Z5 Compact has some big shoes to fill and a lot of expectations to live up to. Albeit a little aging now, the Z3 Compact is still a solid device, with a very select market of its own and a group of fans eager for a follow-up to their beloved small, yet powerful handset.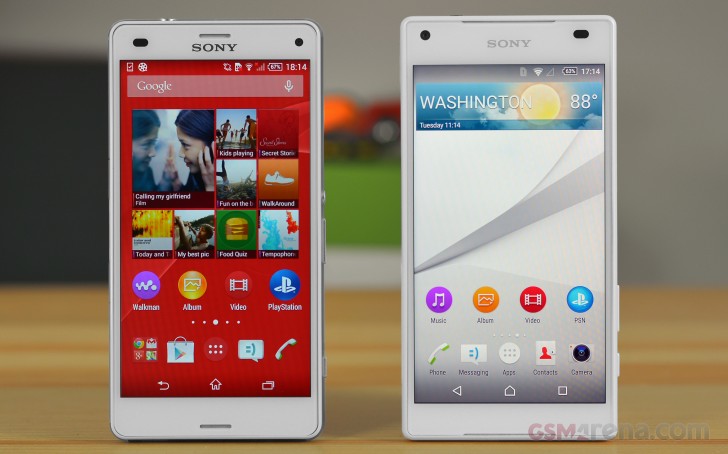 In a lot of ways, the Z5 Compact meets the bill. It improves its predecessor in almost every way except perhaps battery life. Most-importantly, it has managed to conserve and carry the series core principles of providing flagship hardware inside a compact and stylish shell.
Hence, there are really two distinct ways of evaluating the Z5 Compact. On one hand, it is a beautiful device through and through with top notch performance, design and build quality and it does fill an ever-growing void of powerful sub-5.0-inch devices. But, on the other hand, it is not alone in this niche, as the Z3 Compact is still a solid choice. Furthermore, it is now more tantalizing than even thanks to its continuously falling price tag.
In the end of the day it all comes down to whether the Z5 Compact brings enough improvements to the table to justify its €150 or so price difference and more often than not, that depends on your personal needs and opinion. Here is a quick rundown of our test findings on the device:
Sony Xperia Z5 Compact key test findings
The Xperia Z5 Compact has superb build-quality. The exposed microUSB port is a lot more convenient than Sony's previous covered solution, but the volume keys is somewhat oddly positioned.
The display offers superb maximum levels of brightness and pretty good contrast. The resolution is still only 720p, same as last year's generation.
The side-mounted fingerprint reader is really convenient, fast and reliable.
Battery life is solid with a really respectable 86 hours of endurance rating. However it falls short of the 101 hour rating the Z3 Compact got in our test.
Based on Android 5.0, the Xperia launcher runs quite nicely on the Z5 Compact and is packed with several interesting features. The phone is definitely not lacking on the software side.
Performance-wise, the Xperia Z5 Compact is a true powerhouse, equipped with Qualcomm's top-of-the-line Snapdragon 810 SoC. The low screen resolution combined with the high-end GPU enables one of the most impressive OpenGL ES 3.1 frame rates we have seen.
The speaker setup on the Z5 Compact is only average in terms of loudness, but this is actually ok for a device with stereo speakers.
The camera setup on the Z5 Compact offers accurate colors and good dynamic range, but sadly samples were still plagued by typical Sony problems - poor edge to edge sharpness and a lot of low-light noise.
Finding adequate competitors to the Z5 Compact is no easy task. As already mentioned, the primary allure of the device is its compact size, combined with flagship-grade hardware and performance. It might sound simple enough, but, as it turns out, there are only few smartphones nowadays that fit the bill.
Sony seems to have somewhat of a monopoly in the compact flagship niche. We've already discussed the Z3 Compact on several occasion throughout the review and it is, indeed, a pretty natural comparison to make. When you get down to it, the Z3 Compact has the same footprint and display, hardware that is still quite capable (Snapdragon 801 plus 2GB of RAM) and a pretty comparable camera experience. Other differences between the duo are quite small, but could still be enough to sway you one way or the other. Small things, like the accessible microUSB port on the Z5 compact that is no longer hidden behind a flap cover or the fingerprint reader.
Longer software support might also count in favor of the newer model, but Sony has already proven quite diligent in updating its legacy flagships, so perhaps that is less of a concern in the particular case. As for the rest of the story, it is straightforward - if you opt for the shiny Z5, it will cost you about €150 more.
There is also another viable Sony option if you don't mind a slightly bigger 5.0-inch screen, some reductions in performance and the absence of a few "Z" series exclusive features. It is called the Xperia M5 and it brings a whole new level of power and functionality to the company's mid-range lineup. More notable features include FullHD screen resolution, a snappy MediaTek Helio X10 SoC, 3GB of RAM and an impressive camera setup of 21.2MP plus 13MP camera. Sadly, the M5 has limited international availability.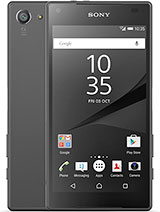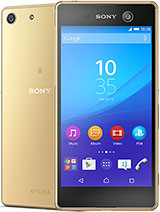 Sony Xperia Z5 Compact • Sony Xperia M5
But that can't really be your only options for a small and powerful smartphone right now, can it? Well, it is slim pickings. If we stretch the maximum size out to 5.0 inches, while still keeping in mind the requirement for a powerful chipset, there are a few other options to be mentioned. The Samsung Galaxy Alpha is a primary candidate. It is now about a year old, but it does offer a 4.7-inch Super AMOLED display, a powerful Exynos 5 Octa 5430 SoC and 2GB of RAM. Also worth checking out are the Xiaomi's Mi 4i and its variant, the Mi 4c, both sitting at 5.0-inches, with the former running on a Snapdragon 615 and the latter - using a Snapdragon 808.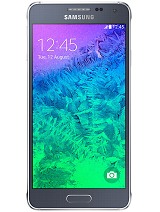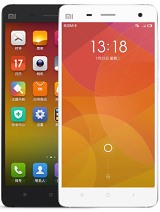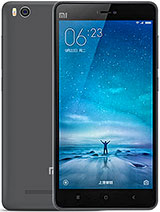 Samsung Galaxy Alpha • Xiaomi Mi 4 • Xiaomi Mi 4c
The Huawei P8lite and Honor 6 are also worth mentioning. They both have 5.0-inch displays and are fairly recent, but also utilize the OEM's own custom HiSilicon Kirin chipsets, which suffer from a comparatively low graphics performance should that matter to you.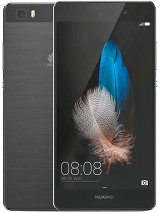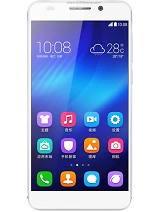 Huawei P8lite • Huawei Honor 6
We have to admit that the Z5 Compact vs. Z3 Compact dilemma is definitely a tough one and it is hard to weigh in on it one way or the other. Even though this is the current market situation the phone enters in, we really need to be objective and evaluate the Z5 Compact as a 2015 flagship offer. When we look at things from this perspective, the Z5 Compact really shines as an all-around splendid smartphone and would hardly allow to be dwarfed by any of the bigger boys.
Granted, it does have its small quirks, but it would undoubtedly deliver on its main promise and that is catering to those who would still appreciate a small, yet powerful Android device in the sprawling smartphone realm. It is a small phone with big ambitions and while it may be trying too hard at times, being an overachiever is not necessarily a bad thing when it comes to phone personalities.