Test: iPhone 8 and iPhone 7 performance after the Spectre and Meltdown patches
Sectre and Meltdown shook the tech industry – they allow malicious code to peek at protected data. They do it by exploiting CPU features meant to speed up execution, so the solution is simple but unpleasant – devs have to circumvent those performance-enhancing features.
We were prompted by the huge performance hit to the iPhone 6 after the update to see if the newer models are similarly affected.
So we found an iPhone 8 Plus at the office that was still running iOS 11.1.2 – before either patch. We ran Geekbench and then installed iOS 11.2.2 and ran them again.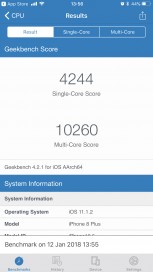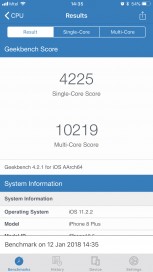 iPhone 8 Plus: Geekbench (before) • Geekbench (after)
Long story short there's little change. The processor performance suffers a minimal loss in performance, too small to notice. RAM speed seems unaffected (both Spectre and Meltdown exploit the CPU cache, so slower RAM access is one of the possible issues when patched).
AnTuTu
Higher is better
CPU Mathematics (patched)
16477
CPU Mathematics
17321
CPU Common Use (patched)
18002
CPU Common Use
18964
CPU Multi-Core (patched)
17608
CPU Multi-Core
17739
Geekbench 4
Higher is better
Single-Core (patched)
4225
Single-Core
4244
Multi-Core (patched)
10219
Multi-Core
10260
We tried running AnTuTu on an iPhone 7, which was still running iOS 11.1.2. We didn't see any change in performance either. Actually, after the update the score is about 3% higher, but that's down to the variance in the benchmark test itself.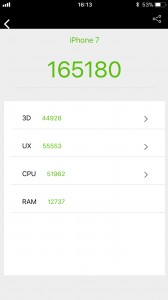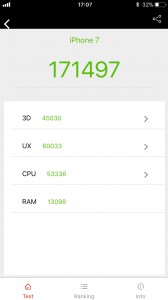 iPhone 7: AnTuTu (before) • AnTuTu (after)
We couldn't find a pre-update iPhone 6s, so we're not sure when a vital CPU upgrade occurred to make the Spectre and Meltdown patches a non-issue. But the iPhone 7 launched in September 2016 and you can keep using it for a while longer.
Update:
We eventually got our hands on an iPhone 6s unit, neglected long enough to be on a pre-patch iOS version. As anticipated, the Apple A9 chip does take a notable hit in performance after the exploit fixes are applied, but it's not nearly as significant as that on the iPhone 6 and the A8, down a whopping 40%.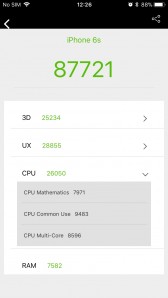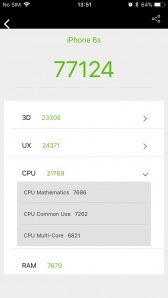 iPhone 6s: AnTuTu (before) • AnTuTu (after)
With the 6s AnTuTu reports around 12% of variance overall. Unless you are doing many CPU intensive tasks on a regular basis, chances are, you might not notice the difference. Still, it is there and falls in line perfectly with what has been observed when going back processor generations on both the smartphone and PC scene.
D
What do you mean you couldn't get a 6 or 6S? Isn't testing phones your primary business? Didn't you test both of them already once? Aren't they still on sale and on display in every electronics store? (yes they are) Where you can test them ev...
n
to all android noob.... what so big issue with slow down.... ios not same as android ... it only open 1 apps/game at 1 time.... so even very slow down or 512 mb ram is enough..... hahahaha android fan will never understand
i
They knew from June 2017 and did nothing before launching iPhone 8, 8 plus and X. Why? Maybe to show bigger figures at the launch day? Yes, in my case, on iPhone 8 plus (Geekbench 4) I lost 0.78% in performance. It's (almost) nothing. But if 0.78% is...