The Galaxy Fold will reportedly launch right around the iPhone 11, September 18-20
Samsung's Galaxy Fold has been long delayed since April and last week, Samsung finally gave word of the changes that Samsung made to improve the Fold's design. In addition, Samsung confirmed that it will be releasing the Galaxy Fold sometime in September.
Although we still don't have a specific date, a report from Korean outlet The Investor claims the Galaxy Fold will be released in South Korea on September 18, 19, or 20 according to Korean telecom communications with Samsung.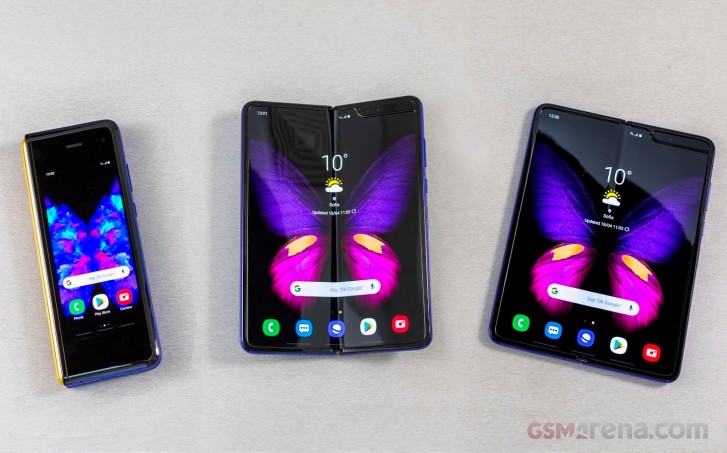 This launch event does fall right in the middle of the span that Apple would normally have between the announcement of the new iPhone (which usually takes place around the first 15 days of September) and the time actually goes on sale (which usually happens around or after September twenty-something).
Additionally, as Samsung continues to mass-produce the Fold, (as well as the upcoming Note10 and Note10+, South Korean market analysts estimate 100,000 units will be sold in Samsung's home market and forecasts an initial 20,000 to 30,000 units will be available for Korea at launch. Samsung has previously stated that the Galaxy Fold will reach 1 million units at some point.
Samsung is expected to launch the Galaxy Fold for the US and South Korea in September first. Global markets including Germany, UK, and France should follow soon afterwards.
s
apple inc : am i joke to you..??
G
Greatest design innovation for the year, a triple camera, Are you kidding? #RIPAPPLE
G
Greatest design innovation for the year, a triple camera, Are you kidding? #RIPAPPLE
ADVERTISEMENTS