Update brings REM sleep detection to original Amazfit GTR and GTS, improves GPS
Amazfit unveiled the second generation GTR and GTS smart watches and among their upgrades was REM detection. REM sleep is essential for a good night's rest, this update will improve the sleep analysis performed by the watch.
After installing the new firmware, you can activate REM detection in the Zepp app (which used to be called Amazfit). A previous update enabled the original Amazfit GTR and GTS to detect daytime naps too.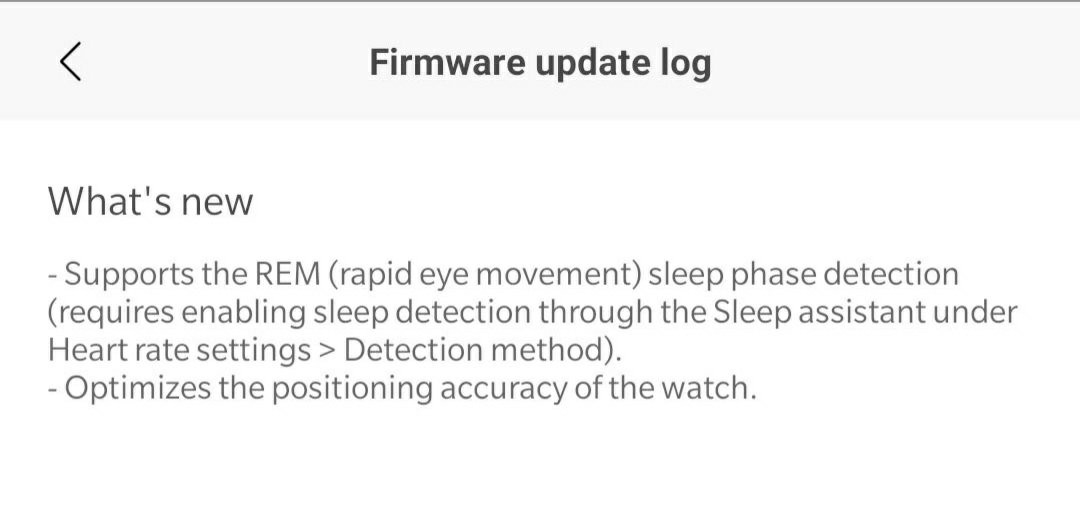 This update also improves the accuracy of GPS tracking during exercise. It's not the first to do so, Amazfit has tweaked the GPS speed and position accuracy several times in the past with mixed success.
Firmware versions
Amazfit GTR
47 mm
1.3.7.19
42 mm
1.2.06
Amazfit GTS
0.1.1.19
Amazfit GTR Lite
1.0.2.06
D
Mine is still stuck on 0.1.2.03
D
The update for REM sleep detection may have included some improved overall sleep detection. I saw Deep Sleep numbers improve. I have always thought Deep Sleep was not being detected effectively.
F
On my GTR 42mm received a firmware update at 1.2.04, not 06, and no update to REM sleep phase detection... Wrote a message to Amazfit support, answer was that 1.2.06 is for other regions (arabic language regions, to memory) while my language (Italian...