Android 9, Funtouch is 0.1 extra
The vivo NEX 3 5G runs Android 9.0 with a bucketload of customization on top. The in-house Funtouch OS comes in v.9.1 and has a distinctly non-Android look, borrowing, instead, a lot of cues from iOS.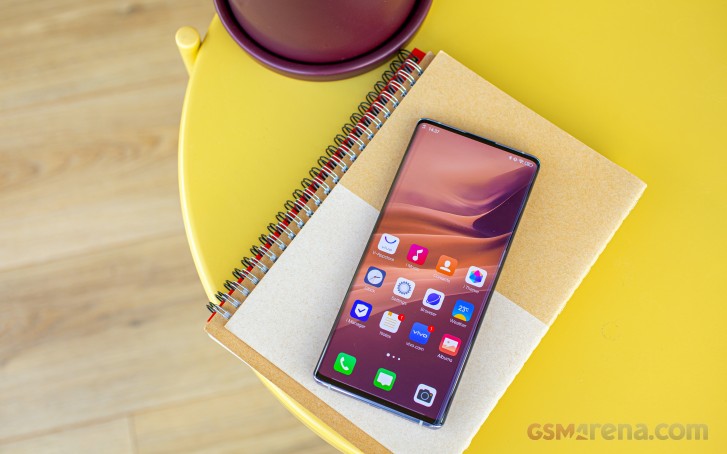 Funtouch OS offers gesture-based navigation, and on the NEX, it's enabled by default. Swiping in from the sides takes you one step Back while swiping from the bottom takes you Home.
There's more to it, however, because the bottom is divided into three segments and only the center means Home, while the right portion is Back too, and the left one brings up the Shortcut Center. That's the default setup, but you can shift the Shortcut Center around and even move it to the top right half so you'd get at least a moderately Android-like shade on top. By default, swiping down from the top will only display the current notifications, and no quick toggles.
Swipe up and hold and you'll be taken to the task switcher - that works regardless of where you're going to place the Shortcut Center. There's, unfortunately, no easy way to switch back and forth between two apps, but that's mostly the case with all gesture-based navigation implementations. If you want, you can always revert to the classic three-button navigation bar.
Since we're on the topic of odd navigation choices, let's see how the NEX deals with the pressure-sensitive areas from a software standpoint. You get separate sensitivity settings for each of the three buttons as well as on-screen cues in one of two designs. Then there's the option to have a virtual side button, which you swipe in to control volume, while a double tap sends the phone to standby.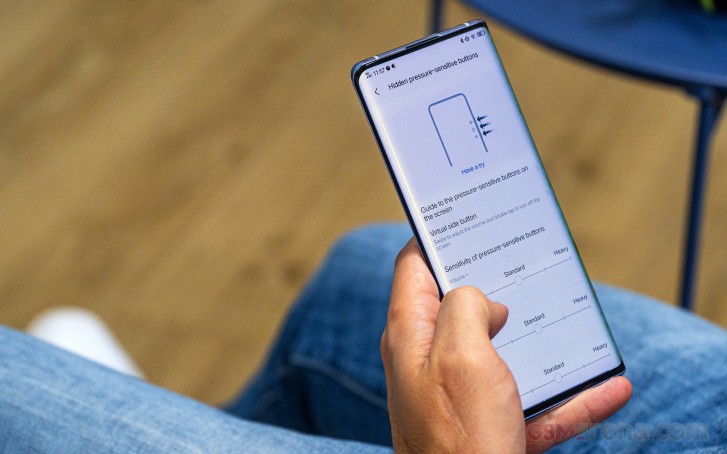 The Homescreen is nothing out of the ordinary, offering the usual single-tier interface with all apps on the homescreen and no app drawer. Folders open up full-screen, requiring a bit of a stretch, and the app switcher one of the more iOS-y ones around.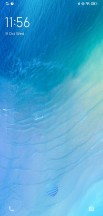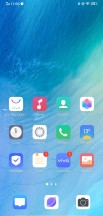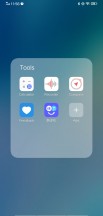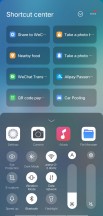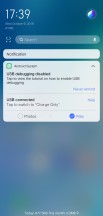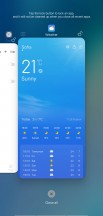 Lockscreen • Homescreen • Folder view • Expanded Shortcut center • Notifications • Task switcher
The under-display fingerprint sensor is fast and accurate and nothing like what the original NEX S offered.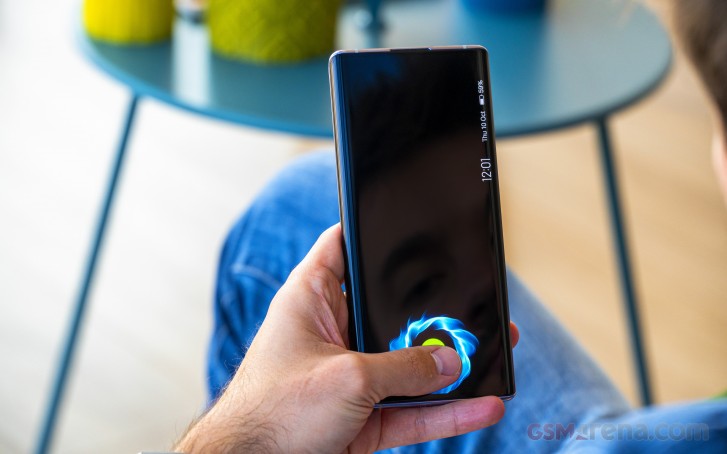 In an odd turn of events, face unlock isn't available. There's only an Assistant face unlock feature, which is only meant to be used in the event of multiple failed fingerprint recognition attempts. Other phones with pop-up selfie cams have had face unlock before, including some of vivo's own - not that we'd use it instead of the fingerprint.
The settings menu is quite rich, and you will find tons of settings in there, though not necessarily remotely where you'd expect. You can manage your notifications and the way they appear. You can disable the heads-up pop-up if it gets in the way and you can also choose which notifications stay on the status bar.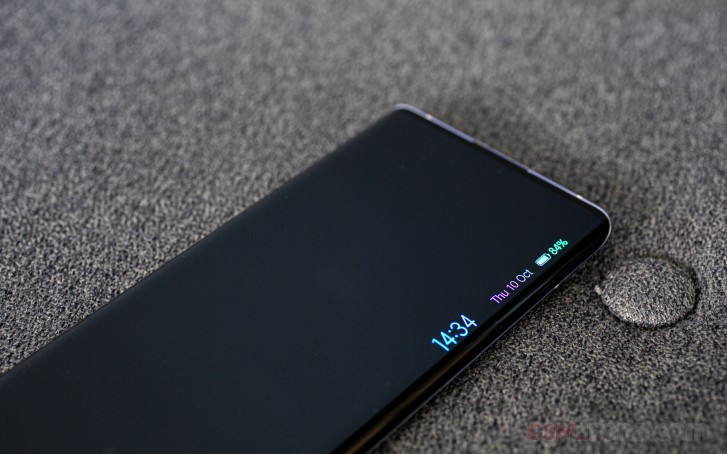 The Lock screen and Home screen sub-menu are particularly interesting as it gives you all the options you'd need for customization. The Always-on display setting is in there as well. You can set up a background if you want instead of just a plain clock. Keep in mind that standby battery life will be greatly affected.
The battery settings menu comes with a few additional options on top of the standard ones. You can set the phone to work in a low-power state, which limits the CPU and GPU performance. It even turns off all radios like WiFi and Bluetooth. But if that's not enough and you need to squeeze a few more hours out of your dying battery, the Super Power-Saving Mode will help you out. It allows you to use only Contacts, Messages and Clock. Of course, the battery stats menu is at hand as well.
As we've already pointed out, vivo's Funtouch OS is full of useful and maybe not so useful features. The Smart motion menu - as the name implies - contains a couple of off-screen gestures. Drawing a letter will launch an app immediately from a locked state while sliding upwards will bring out the periscope camera to unlock the device.
If the device senses motion, it can wake up the screen - double-tapping will do so as well. Double tapping on an empty spot on the home screen will lock the screen.
Just because the volume down key is not a key, but a pressure-sensitive area, doesn't mean Smart click is gone - long pressing it (as opposed to the double press from before) will toggle the flashlight, start the camera or launch any app of your choice.
Other settings include the usual split-screen mode, one-handed UI mode, advanced screenshot and screen capture options. On top of that, Funtouch comes with tons of proprietary apps for Music listening, Calendar, Clock, Videos, Weather, Gallery Email, Notes, etc. There's also the V-Appstore for additional vivo-related apps and the so-called I Theme that offers a wide variety of themes for your phone.
Synthetic benchmarks
The vivo NEX 3 5G is powered by the best Qualcomm has on offer right now, the Snapdragon 855+. It's got a marginal clock speed improvement over the regular 855 in the CPU's Prime core and a more tangible 600MHz to 700MHz kick in the GPU, but it's still just a plus and not a digit bump in the model name. We've seen a few S855+ handsets already, so the vivo's performance comes as no surprise either.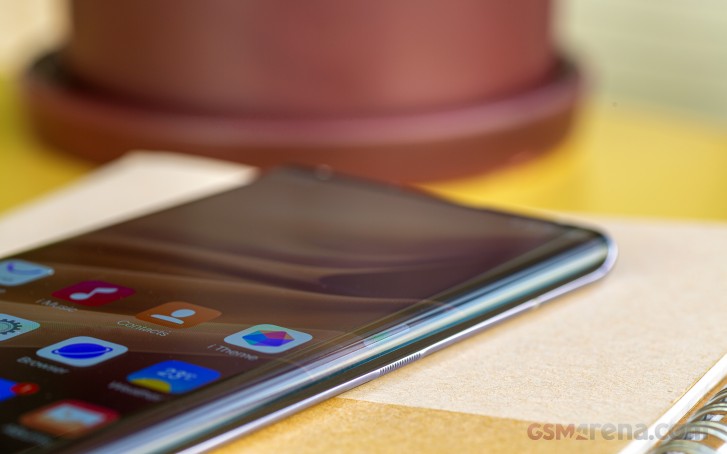 Starting with GeekBench, we're not seeing much improvement from the CPU core frequency increase, and the NEX 3 is about on par with S855 devices. The Galaxies with their custom cores score higher in single-core tests as does the Mate 30 Pro, which is also an extra step ahead in multi-core performance.
GeekBench 5 (multi-core)
Higher is better
Apple iPhone 11 Pro Max
3544
Huawei Mate 30 Pro (Perf mode)
2972
OnePlus 7T
2932
OnePlus 7T Pro
2807
Sony Xperia 5
2806
vivo NEX 3
2794
OnePlus 7 Pro
2763
Asus ROG Phone II (X Mode)
2743
Samsung Galaxy Note10+
2300
Samsung Galaxy Note10
2259
GeekBench 5 (single-core)
Higher is better
Apple iPhone 11 Pro Max
1334
Samsung Galaxy Note10
837
Samsung Galaxy Note10+
822
OnePlus 7T
788
OnePlus 7T Pro
780
Huawei Mate 30 Pro (Perf mode)
779
Sony Xperia 5
751
vivo NEX 3
747
OnePlus 7 Pro
744
Asus ROG Phone II (X Mode)
739
In 3D Mark there are gains to be observed indeed, with the NEX 3 almost catching up with the ROG Phone 2, and ruling over the Android pack, except for the Vulcan test where the Mate 30 Pro has a slight edge.
3DMark SSE 3.1 Unlimited
Higher is better
Asus ROG Phone II (X Mode)
6860
vivo NEX 3
6757
Apple iPhone 11 Pro Max
6475
Huawei Mate 30 Pro (Perf mode)
6322
Samsung Galaxy Fold
6135
OnePlus 7 Pro
6093
Xiaomi Mi 9
5816
Sony Xperia 5
5592
Samsung Galaxy Note10+
5287
Samsung Galaxy Note10
5269
Redmi K20 Pro/Mi 9T Pro
4850
Samsung Galaxy S10+
4632
3DMark SSE 3.1
Higher is better
Asus ROG Phone II (X Mode)
6148
vivo NEX 3
6057
Huawei Mate 30 Pro (Perf mode)
5988
Samsung Galaxy Fold
5510
OnePlus 7 Pro
5462
Xiaomi Mi 9
5450
Samsung Galaxy Note10+
4984
Samsung Galaxy Note10
4889
Redmi K20 Pro/Mi 9T Pro
4450
Samsung Galaxy S10+
4420
Sony Xperia 5
4322
3DMark SSE Vulkan
Higher is better
Huawei Mate 30 Pro (Perf mode)
5489
Asus ROG Phone II (X Mode)
5412
vivo NEX 3
5389
Sony Xperia 5
5055
Samsung Galaxy Note10
4862
Samsung Galaxy Fold
4856
OnePlus 7 Pro
4833
Samsung Galaxy Note10+
4763
Samsung Galaxy S10+
4295
Xiaomi Mi 9
4068
Redmi K20 Pro/Mi 9T Pro
3973
Those graphics performance advantages transfer into Antutu as well, where the NEX 3 is again leading the Android bunch, be it v7 or v8 of the popular compound benchmark.
AnTuTu 7
Higher is better
Apple iPhone 11 Pro Max
459713
vivo NEX 3
388878
Huawei Mate 30 Pro (Perf mode)
378950
Xiaomi Mi 9
372006
Redmi K20 Pro/Mi 9T Pro
368846
OnePlus 7 Pro
364025
Samsung Galaxy Fold
363016
Samsung Galaxy Note10
344442
Samsung Galaxy Note10+
342208
Sony Xperia 5
334809
Samsung Galaxy S10+
333736
AnTuTu 8
Higher is better
vivo NEX 3
497858
Asus ROG Phone II (X Mode)
485495
Huawei Mate 30 Pro (Perf mode)
468595
Sony Xperia 5
416601
Overall, the vivo NEX 3 5G is as powerful as you'd expect a current top-end device to be, and then a tiny bit more. It also left a particularly positive impression in us due to the fact that it barely heats up and we didn't observe virtually any thermal throttling after repeated benchmarks runs. Nice!