Three cams on the NEX 3
As has been the case with most high-end phones for the past couple of years, the NEX 3 5G has a triple camera setup on its back. First, there is a moderately wide main cam, then a short telephoto with 2x the focal length of the primary unit, and finally, an ultra wide-angle module.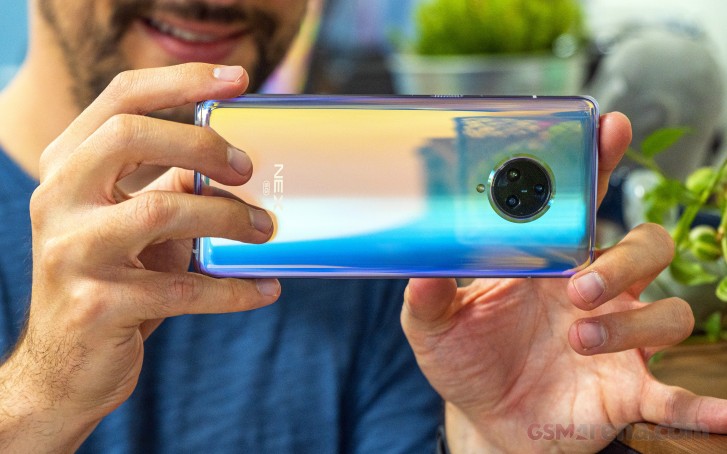 The primary camera uses the relatively new Samsung 64MP sensor, a Quad Bayer type of imager (Tetracell Samsung calls it) designed to output 16MP photos. We've seen it on a Realme and on a Redmi, and now it makes its way to a flagship-grade device. It's paired with a 26mm-equivalent lens with an f/1.8 aperture.
The telephoto cam uses a 13MP sensor behind a 52mm f/2.5 lens, which offers a 2x zoom ratio over the main one. Then there's the 13MP f/2.2 ultra wide-angle module, which EXIF reports at 13mm though we have certain doubts about that. It does have autofocus, which is nice.
The NEX 3 5G's camera app is a bit of a mess. For starters, just as on the Mate 30 Pro, the selector for the two cameras is placed in such a way that it can be operated with the right hand in portrait, but not really with the left one and not in landscape. On top of that, the three-dot arrangement leads you to believe you can tap to access each camera directly, but instead, it cycles through them. You can also tap and slide, which mostly works okay.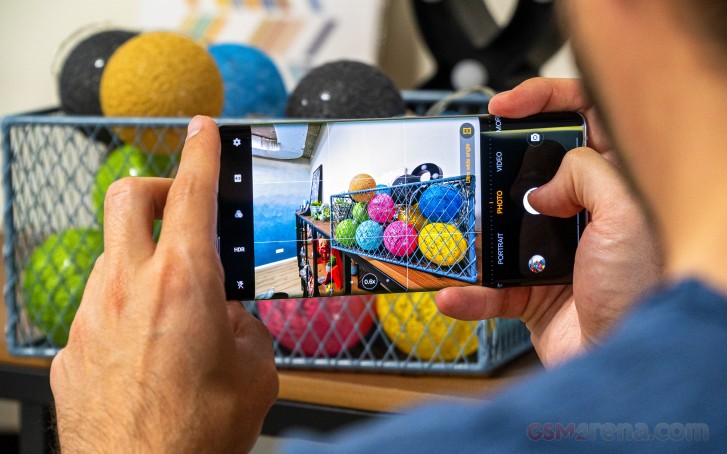 Now, the ultra wide-angle camera is also accessible via the iris-like button in the corner of the viewfinder, where it's nestled together with the Bokeh and Super macro modes. Why not have these as regular modes in the regular mode selector? And why does the Portrait mode need to have bokeh specifically enabled from the iris instead of being enabled by default? Our point is the camera app is a bit scattered and not necessarily as user-friendly as we would expect.
There's a reasonably good Pro mode, which offers manual control over shooting parameters. It lets you select the shutter speed (1/12000s to 30s), ISO (50-3200), white balance (six presets and a light temperature slider), and exposure compensation (-3EV to +3EV in 1/3EV increments). Manual focusing is available too. From the settings, you can also enable a live histogram, which is a nice touch and not too common.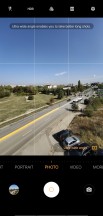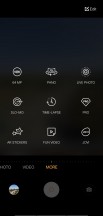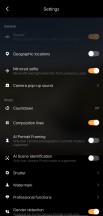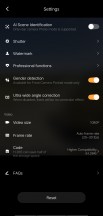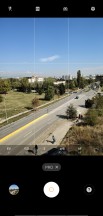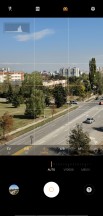 Camera app • Extra modes • Settings • More settings • Pro mode • Histogram too
Daylight image quality
The NEX 3 captures nice images in daylight with great detail and nice sharpness almost all the way to the extreme corners. Colors are pleasantly vivid without being over the top. We find that the phone tends to underexpose slightly, and the dynamic range isn't as wide as we'd have expected. Maybe it's a matter of processing as the large sensor should be more capable than what we're seeing.
In bright light, you do stand to gain a lot in terms of fine detail if you opt for the 64MP mode. That's particularly evident in the patterned blinds in the second shot as well as the mural around the clock on the 'castle' wall in the fourth sample. The trade-off is a noticeable increase in noise.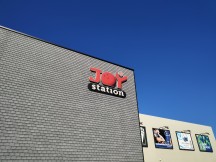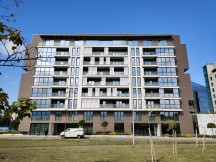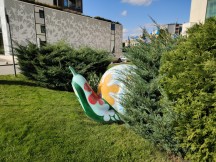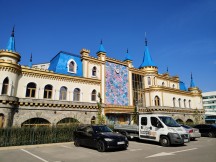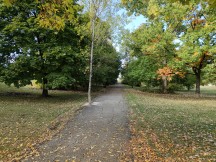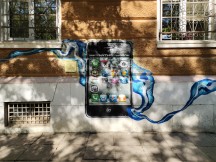 Daylight samples, main camera, 64MP mode
We're almost there but not quite there yet - we're talking about the super high-res Quad Bayer sensors replacing dedicated 2x telephotos. The telephoto camera on the NEX does still take sharper images when viewed 1:1 against the main module's 64MP mode, but it's close. In any case, the zoomed-in images are very good in terms of detail and contrast. They seem even darker than the regular ones - perhaps vivo can tweak its metering algorithms in a future update.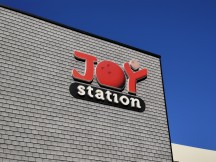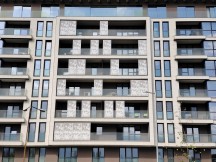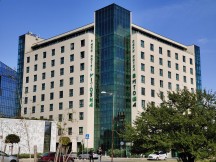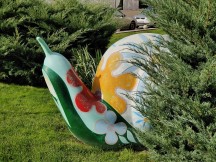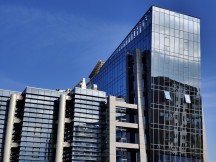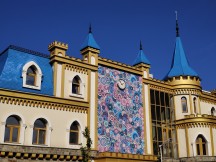 Daylight samples, telephoto camera
The ultra wide-angle cam is one of still few that have autofocus - all too many phones have fixed focus ultra wides. It takes reasonably sharp photos, as fas as the current crop of ultra-wide cams go, it has beautiful colors and decent dynamic range.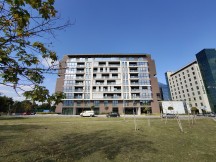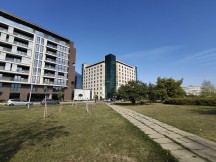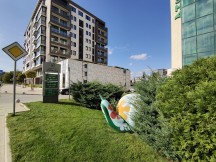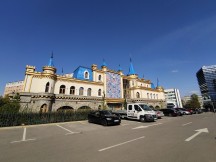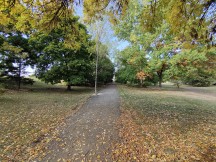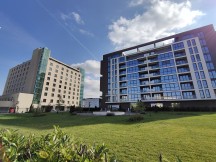 Daylight samples, ultra wide angle camera
Low-light image quality
In low light, the vivo continues to take nice-looking pictures, particularly with its primary camera - Samsung does call these sensors ISOCELL Bright after all. The images themselves aren't very bright - again, we'd bump the exposure by about half a stop if it was up to us. The detail is very good, however, and noise suppression is handled well too. Dynamic range is alright, and color saturation doesn't suffer too much in the dark.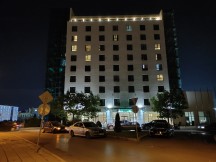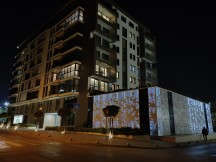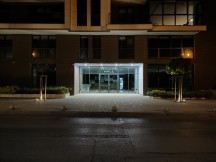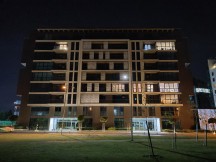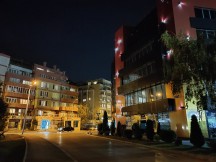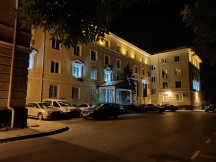 Low-light samples, main camera, Photo mode
All that said, you'd still prefer to use the Night mode most of the time. It delivers superior images overall with much-improved sharpness and detail, lower noise, and more vibrant colors. Shadows get a nice little boost too.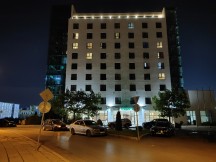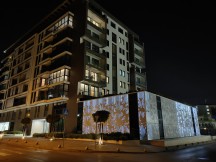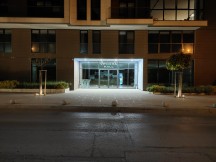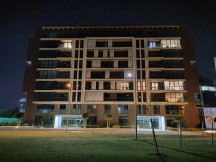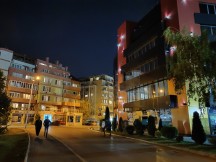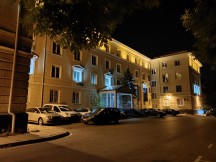 Low-light samples, main camera, Night mode
Zoomed-in shots in the dark come from the main cam and not the telephoto. Hence, they're quite muddy when viewed up close, as is commonly the case.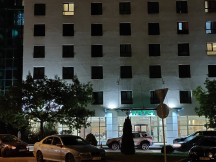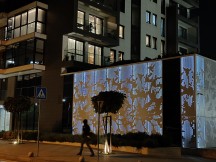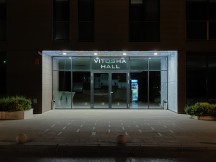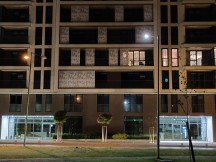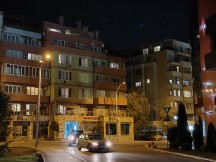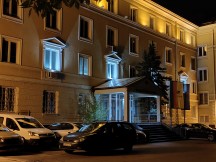 Low-light samples, telephoto camera
The ultra wide-angle camera's FoV can't be replicated by the main cam, so it needs to shoot in the dark itself. It produces underexposed images with pretty tight dynamic range, and they're also quite soft.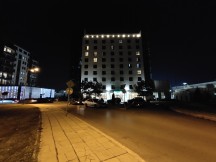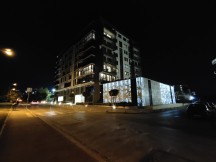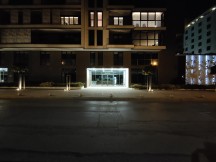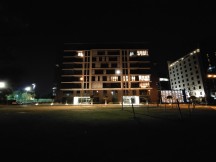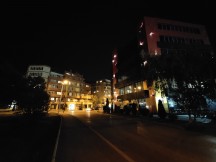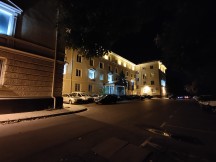 Low-light samples, ultra wide angle camera
Once you're done with the real world samples, head over to our Photo compare tool to see how the vivo NEX 3 stacks up against the competition.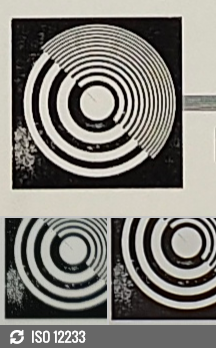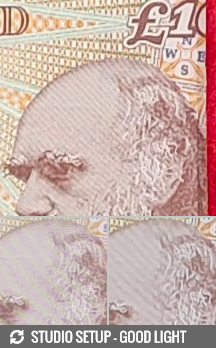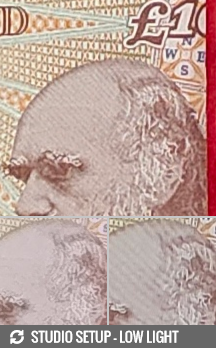 vivo NEX 3 5G against the Huawei Mate 30 Pro and the Galaxy Note10+ in our Photo compare tool
Portraits
There are two ways to shoot portraits on the vivo NEX 3 5G. The actual Portrait mode is big on beautification with the bokeh coming in second (it's not even engaged by default). In this mode, you can shoot at 1x and 2x zoom levels, however. Then there's the bokeh option in Photo mode, which comes with no beauty enhancements, but defaults to a 1x zoom. There's probably a logic behind this.
Bokeh shots in Photo mode come out nice with excellent detail and proficient subject detection. Perhaps the f/1.4 setting we mostly used makes for a slightly too fake background rendering. You might want to exercise moderation here.
Switching to portrait mode, we kept the numerous enhancements at their default levels, which seems to mean a moderate amount of skin smoothing but not much else. At 1x magnification, you can get very similar results to the Photo mode in terms of bokeh, with the added benefit of the beautification features.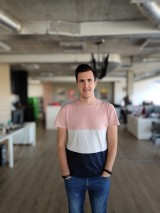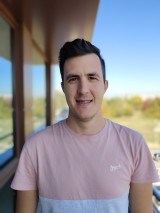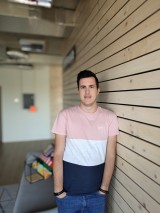 Portrait samples, Portrait mode, 1x
At 2x you'd be sacrificing image quality, particularly in dimmer conditions, but you'd be gaining a better perspective.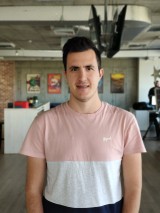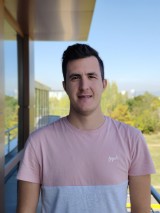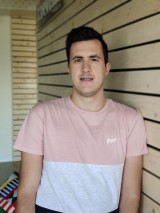 Portrait samples, Portrait mode, 2x
The Photo mode's bokeh toggle works just as well on inanimate objects as on people. You'd be able to isolate even moderately complex subjects with a high degree of success.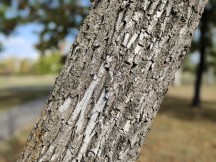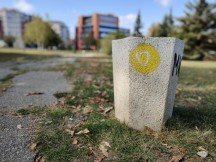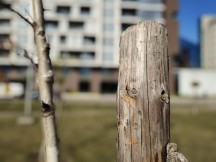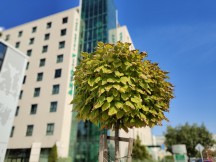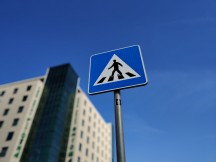 Portrait samples, Photo mode, stuff
Selfies
The pop-up selfie cam of the NEX 3 5G is a 16MP unit with a 25mm equivalent focal length and an f/2.1 aperture. It lacks autofocusing capabilities, but we found the fixed focus distance just right for arm's length shots, so that's not an issue.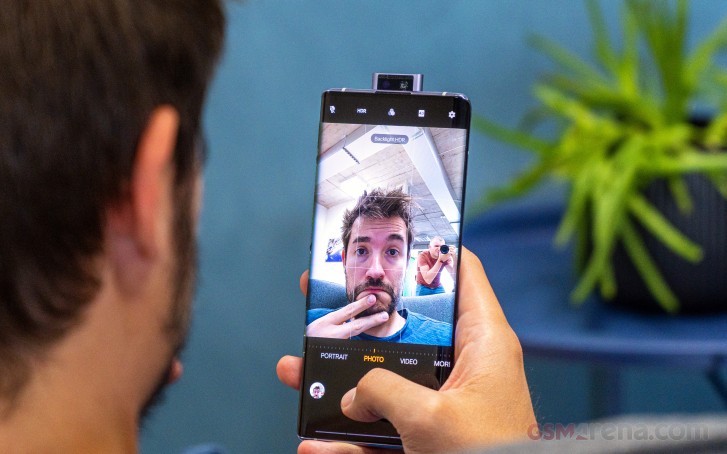 Indeed, the vivo takes excellent selfies with a ton of fine detail. Skin tones are on point, and dynamic range is unusually wide for a selfie cam.
It handles the dimmer light deeper in our office nicely too, but for even darker environments you have the front-facing LED to save the day.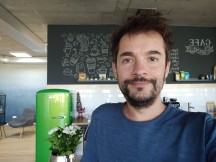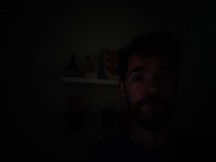 Selfie samples: Slighly dimmer light • Flash in near-pitch darkness • Same scene, no flash
Video recording
The vivo NEX 3 records video up to 4K in resolution at up to 60fps. It also gives you a choice between h.264 and h.265 codecs. The video bitrates are somewhat odd in that 4K gets 41Mbps in both 30fps and 60fps, and 1080p is in the 16-17Mbps range regardless of frame rate too. So the 30fps bitrates are about the standard, while the 60fps are on the low side. Audio is recorded in stereo at 128kbps in all modes.
There are two sorts of video stabilization. When you're shooting 1080p, it's always on both the main cam and the telephoto, but not the ultra-wide. Then there's the Super anti-shake mode, which engages the ultra-wide cam in particular and offers stabilization for that.
This seems like a right place to point out that in video recording the camera switch only toggles between the main and the telephoto modules, and the ultra wide can be accessed either through the iris button (with no stabilization) or the Super anti-shake toggle in the viewfinder (with stabilization. If that's a user-friendly UI, then we should probably change our line of work as we don't get it.
The stabilization on the NEX 3 works excellently on the main cam producing smooth and shake-free videos with well-executed pans. The ultra wide-angle cam isn't as good, with a hunting focusing mechanism not allowing the deshaking algorithms to do their job correctly. The telephoto is once again excellent, letting you have stable videos of distant subjects, but make sure to pan more slowly.
However, with a powerful Snapdragon 855+ inside, it's impossible to overlook the fact that the NEX can't stabilize 4K footage, and that's hurting it in direct comparisons with rivaling offers.
As for image quality, the main camera's 4K30 footage is quite great with lots of fine detail and mature, natural-looking processing. Dynamic range is pretty wide, too, though a slight bump in exposure wouldn't hurt. 4K60 retains these properties while suffering a minor loss in detail, though not that big of a deal. 1080p capture is similarly excellent.
The excellent performance continues from the telephoto cam which too delivers nice output across all resolution and bitrate combos.
The ultra wide-angle cam tops out at 1080p and 30fps - no 4K here. Detail capture is nice, but these videos' dynamic range is pretty tight and makes them look like they came out of camera several generations old.
Here's a glimpse of how the vivo NEX 3 compares to rivals in our Video compare tool. Head over there for the complete picture.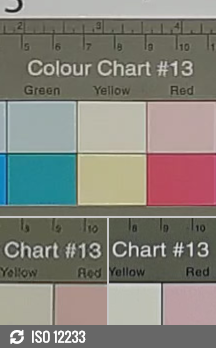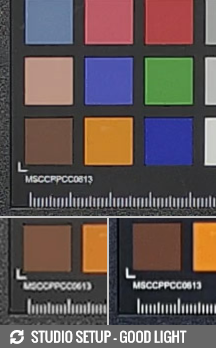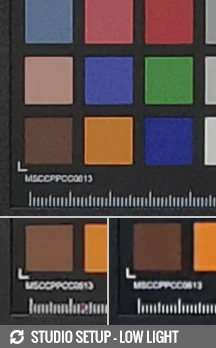 vivo NEX 3 5G against the Huawei Mate 30 Pro and the Galaxy Note10+ in our Video compare tool