Funtouch OS runs on dated Android 5.1
The Vivo V3Max runs on Android 5.1 Lollipop with Vivo's custom Funtouch OS overlay on top. As with other Chinese manufacturers, that means a single-tiered interface with no app drawer. Vivo steps it up a notch and bakes a lot of Apple-esque user interface touches to Android, making for an interesting mashup.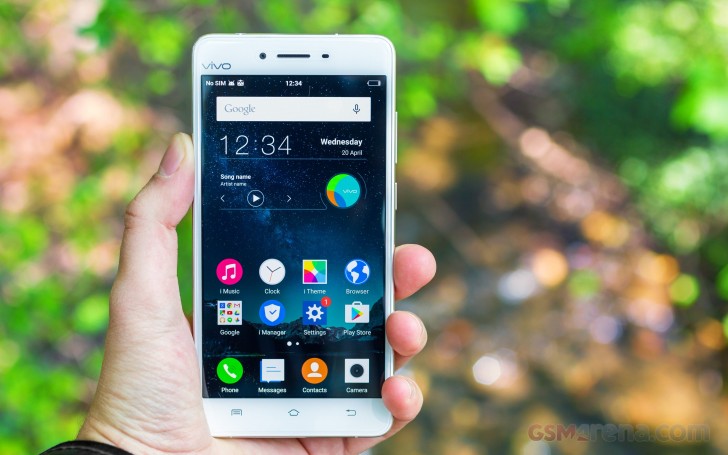 The end result is a slick user interface with a slew of features, making for an interesting Android skin. That being said, there's also a lot Vivo can further polish. Many menus and some features are hidden under layers of shortcuts and obscure menus.
The lockscreen can be heavily customized and features notifications - a feature Google introduced with Lollipop. The other modifications come in the form of two shortcuts in the bottom corners - dialer and camera by default. However, you do get to assign any other app of your choice to either one. Lockscreen themes are also an option for further customization.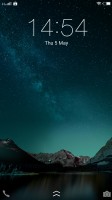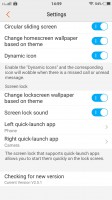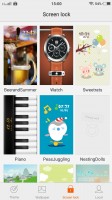 Default lockscreen • Lockscreen settings • Lockscreen themes
Past the lockscreen you get the same single-tier interface with no app drawer. The number of homescreen panes doesn't appear to be limited to a single page of thumbs (which holds 9) and we quickly concluded you won't be left without room for new apps.
You can rearrange the homescreens any way you like and the pane you place first is the default one that appears when you tap the Home button. The panes cannot be cycled, which can prove a problem if you have a large number set up.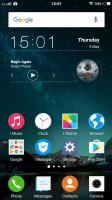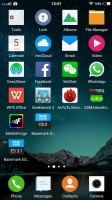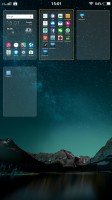 The homescreen doubles as an app drawer • Managing the homescreen panes isn't easy
The homescreen is where all your apps reside after installation. You can group the app icons in folders and tapping on a folder shows its contents in a nicely animated popup on a blurred background (sound familiar?). There's a dock on the bottom of the homescreen, which takes up to 5 icons, folders included, and redistributes them evenly, depending on the number.
Meanwhile, swiping up from the bottom edge brings out a combined toggles/brightness/tasks drawer, reminiscent of the iOS Control center. Closing apps works with a cheerful "Speed up" button.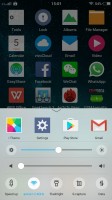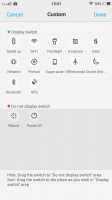 The Quick settings toggles and the task manager • You can customize the Quick settings toggles
The brightness slider doesn't take taps if you want to jump straight to a specific position, instead you need to grab it by the handle each time. There's an Auto switch too.
The toggles offer the expected functionality and aside from the simple on/off action, work as shortcuts to the respective setting upon a long press. All of them are listed in a singled side-scrollable row, and you can rearrange them or hide the unused ones.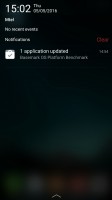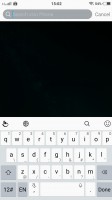 Custom notification shade • Searching a-la Apple's Spotlight
The Vivo V3Max comes with extensive gesture and motion functionality, found in settings under Smart motion. Smart wake works with the display off and lets you draw letters to launch specific apps, unlock with an upward swipe without lighting the screen beforehand or launch the camera with a downward swipe.
Finally, there's Smart Split, which allows you to split the display and launch two apps side-by-side.