Camera
The Vivo V3Max comes with a 13MP sensor sitting behind a f/2.0 lens. OIS is missing here, as it's reserved for pricier models. Still, there's a dual-LED flash and an 8MP camera at the front, which also supports interpolated 52MP Ultra HD photos.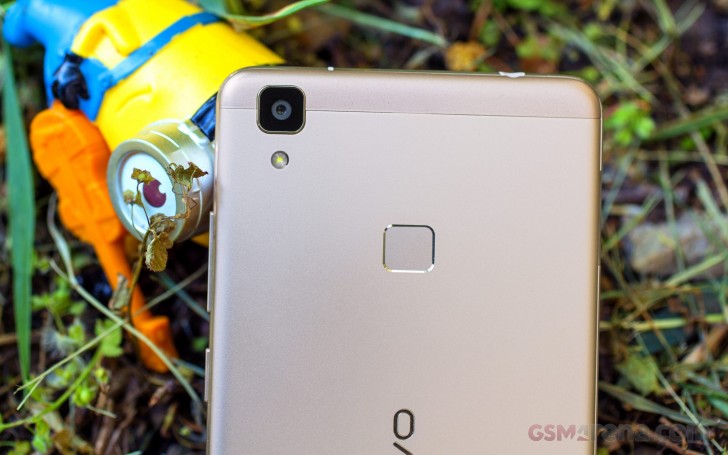 The camera UI is incredibly simplistic with only a few options laying around. This, of course, is definitely not bad in itself, but a phone, which is praised because of an impressive camera, needs to have something to impress with on the software side, as well as the hardware.
If you want, you can also fiddle with manual camera settings in the Professional mode. Shutter speed, ISO, white balance and even focus distance can all be adjusted manually.
The app also offers some visual goodies, like effects and water-marks. All of them can be previewed live and applied to both shots and clips, which is nice.
There are, of course, standard modes, like HDR, Face beauty and Panorama, which we have come to expect from any modern phone. But there are also dedicated sports and Night modes, which is a nice little touch.
The 13MP sensor proved its merit with previous Vivo smarthpones and here it shines as well. Sharpness is good all around, while colors are overall accurate. Dynamic range is also satisfactory, but not particularly wide. We should note a dash of underexposure, which seems to be a common issue with Vivo cameras.
HDR fixes a lot where the scene is underexposed. The level of detail is the same and the effect isn't really that dramatic, but is noticeable when compared to a non-HDR snap.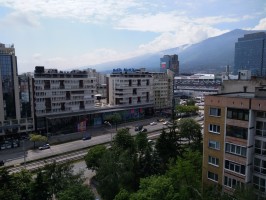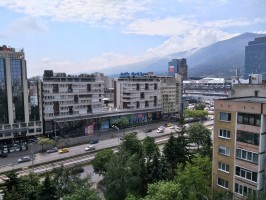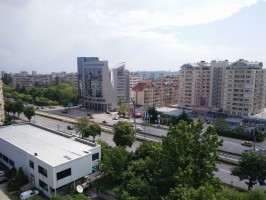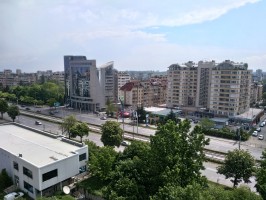 HDR Off • HDR On • HDR Off • HDR On
The Panorama output of the V3Max isn't particularly good. When shot in portrait, the images are about 1,800 pixels tall and 180-degree shot results in an image that's a little over 8 megapixels.
Stitching is alright, with the obvious exception of moving objects and ones close by. The level of detail is underwhelming and exposure, as you could probably guess by now, isn't good.
As we mentioned, the Vivo V3Max also shoots Ultra HD. The photos are 8320 x 6240 pixels, resulting in a nudge below 52MP. The overall detail is good, but there's quite a bit of noise. Nevertheless, we are pleased with the dynamic range and color accuracy.
You can take a look at how the Vivo V3Max stacks up against the competition in our Photo Compare Tool.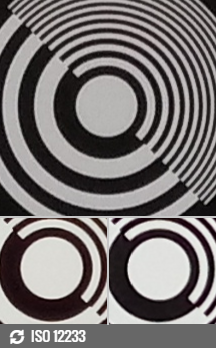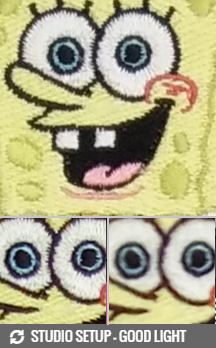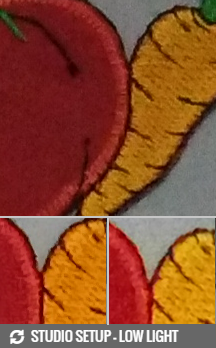 Vivo V3Max in our photo compare tool
The 8MP front-facing snapper offers good detail, but it is a tad on the soft side. In addition, photos are a little noisy, but overall the camera gets the job done.
Video
The vivo V3Max shoots standard-issue video up to 1080p/30fps as well as slow motion and high-speed videos.
The slow motion recording is downgraded to 720p resolution, though, and doesn't offer as much quality and as good exposure as the regular shooting mode.
The 1080p videos are shot with a bitrate of 20Mbps, and the dual-channel audio is recorded at 97kbps. Video quality leaves a lot to be desired. Dynamic range isn't very good and the camera has a hard time focusing. Colors, at least, are somewhat accurate, but bad contrast isn't helping.
The fast motion mode is called Fast video and shoots at the full 1080p resolution at four times the speed. The speed aside, its qualities are very much the same as the regular speed mode.
As always, we've provided an untouched sample, shot at 1080p@30fps (00:15min, 37MB) for download from our server.
Finally, you can check out our Video Compare Tool to see how the Vivo V3Max fares against the competition when it comes to video capturing.