While pop-up cameras have become quite common, a punch hole selfie camera is still the "2019 way" to get rid of the notch. The Samsung Galaxy S10 has a hole in the top right of its screen, the Huawei nova 5i in the top left and we've been seeing rumors of a centered punch hole on the Galaxy Note10. Which is the best position?
It may seem like a trivial distinction, but it's not – it's about finding the right balance. The way Android lays out its status bar is notification icons go on the left, various indicators go on the right (e.g. battery, signal bars, the clock).
This remains true even with a punch hole, except either the notifications or the indicators are pushed towards the center to make room for the camera. Unless, of course, it's a centered holethat keeps the notifications and indicators in their place.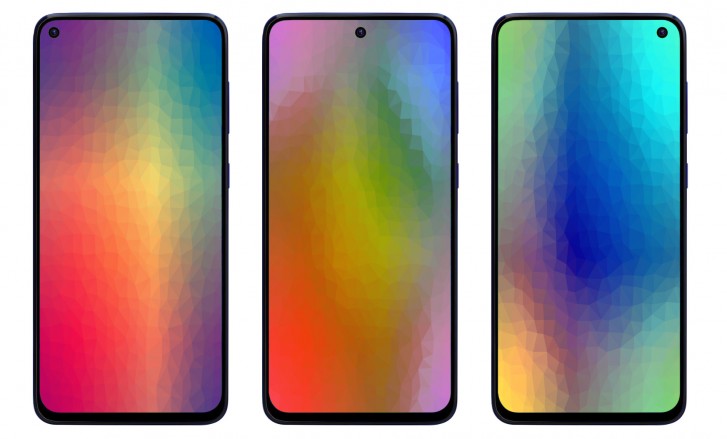 Plus, placing the camera in the center makes taking selfies and making video calls more natural – you're looking towards the middle of the screen, not off to the side. The downside here is that a corner hole is less obtrusive when you watch a video in full screen mode (there's rarely anything interesting happening in the corners).
Which positioning do you prefer? Or should they stay away from your phone altogether?
Punch hole camera position
P
No where, prefer; 1 under display, 2 popup 3 center, especially if display is curved.
?
Best position for a punch hole camera? Someone else's phone :P
K
Best position is no where. Under display camera is the way to go thank you.