Xiaomi launched the Mi A1 running stock Android 7.1.2 Nougat (and the stock part makes perfect sense considering that it's part of the Android One program). It's received a couple of updates since, but it still hasn't tasted Oreo.
That's about to change real soon, however. Xiaomi has announced that it's currently looking for eager Mi A1 owners to beta test its upcoming Android 8.0 Oreo software release. You have until December 11 at 11:59 PM Beijing time to enter, which you do by following the steps outlined at the Source linked below.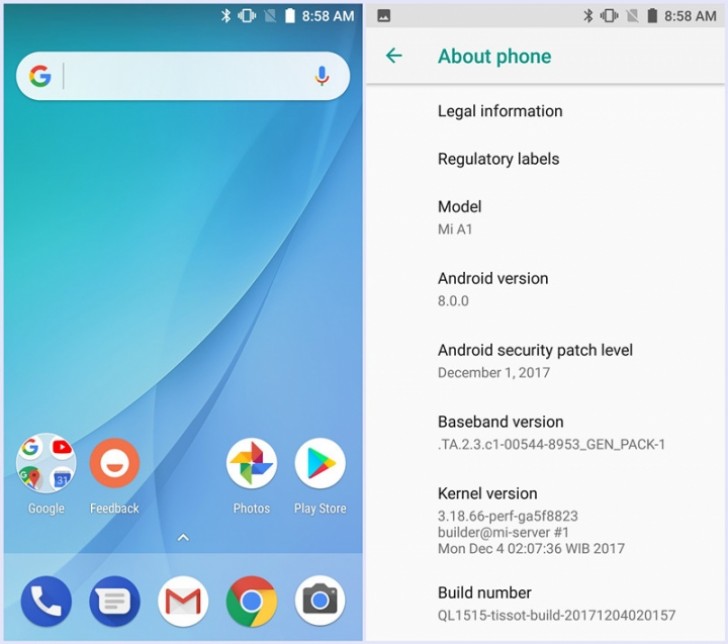 Long story short: you need to use the MIUI Global Forum app on your device, and then fill in some info (including the phone's IMEI numbers in the Comments box of the application form). Note however that to participate in the beta you will be required to use QQ for communicating with other members. You should also have been active on the MIUI global forum, and that's where you'll receive a PM if you're selected.
The good news is that you can join regardless of where you're located, and the language of all communication will be English. Obviously, you should also be able to tolerate bugs - an inherent part of any beta software release. For now it's unclear when to expect the first build to roll out to testers, or when Xiaomi will feel confident enough about the software to send it out to all Mi A1 owners.
?
Apple, Google and MS are they not spywares?