A regular dual-camera setup with a depth sensor
There are no fancy cameras on the back so don't expect telephoto, ultra-wide angle or B&W - the Mi 8 Lite carries a standard primary 12MP unit with a f/1.9 aperture and 1.4µm pixel size with dual pixel phase detection autofocus. It's aided by a 5MP camera used only for depth sensing.
And if all of this sounds familiar, it's probably because it's the same camera setup on the Mi 8 SE. Which in turn means that we expect almost identical camera performance unless there's some software trickery going around here. Optical image stabilization is still lacking, unfortunately.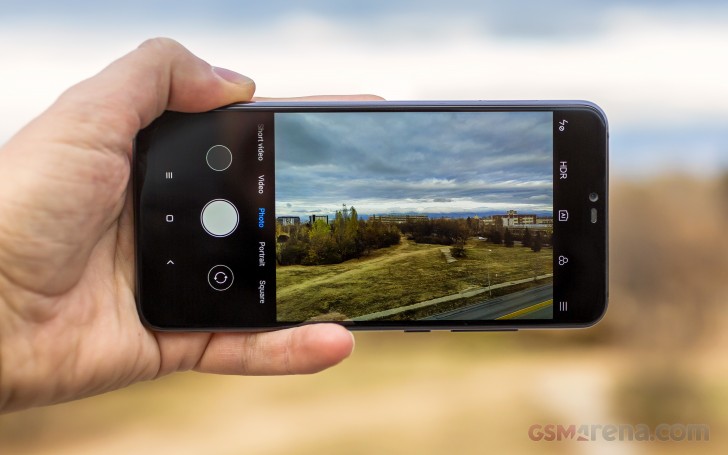 The good thing is that you have plenty of options in the camera menu to play with. And it's fairly simple to use too. Swiping left and right will change the camera modes while the top bar brings out some additional settings like turning the HDR on and off, AI camera mode, beautify effect for the portrait shots and also the option to apply filters. Moreover, the pro mode will give you more control over the camera if that's your thing.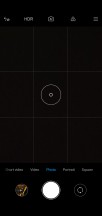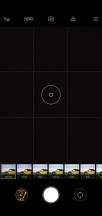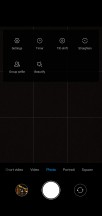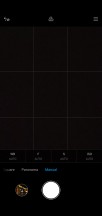 Screenshots from the camera menu
Clicking on the settings menu brings you even more options. For example, you can use the fingerprint or the volume rocker for the shutter button and also adjust the video quality.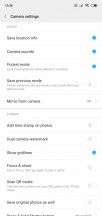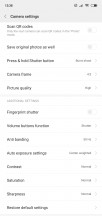 Additional settings in the camera menu
Image quality
As already mentioned, the Mi 8 Lite sports the same camera hardware as its more expensive sibling, the Mi 8 SE. As in, we can't really hope for any mind-blowing results but should do just fine for the average Joe when posting stills on social media. As long as there's enough lighting in the scene, you should expect fairly consistent performance..
The lack of dynamic range is the first thing we've noticed, so the HDR function does help with that quite a bit. However, the HDR's Auto mode would result in inconsistent performance as most of the scenes where the HDR should have kicked in didn't and we had to force it manually.
And if it's too much of hassle, why not ask the AI for some help. In our experience, the AI algorithm is capable of doing a great deal in this situation. It worked wonders with the HDR and adjusted it accordingly. Still, don't rely on the AI too much as some of the scenes remained un-HDR'd.
And while we are on the AI subject, it's not as capable as some flagships are, but it does cover the very basics like recognizing clouds, flowers, grass, trees and buildings. The only issue we had with this mode was the over-saturation of colors although, most people will find it suitable for social media.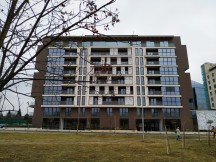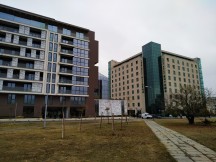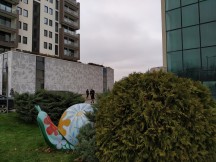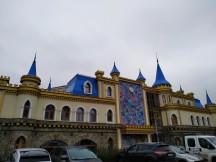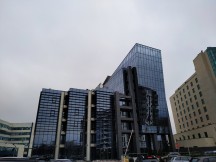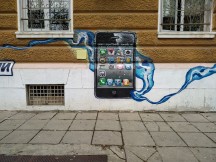 With AI and HDR Auto turned on
Regarding night-time performance - it captures stills just like every other mid-range device - it struggles to produce good shots under low-light. The noise becomes more prominent and the lack of OIS makes matters worse, so you better have a steady hand. Once again, we suggest leaving the AI turned on as it does help with the noise suppression to some extent.
Along with the real-life sample shots, we got some in our lab in a controlled environment so here's how it stacks against some of its competitors.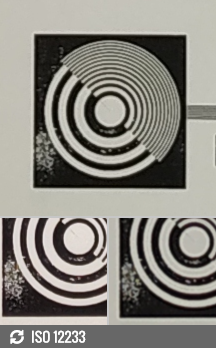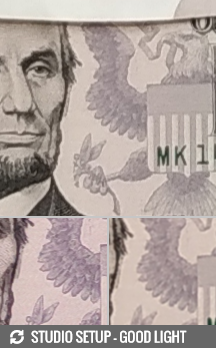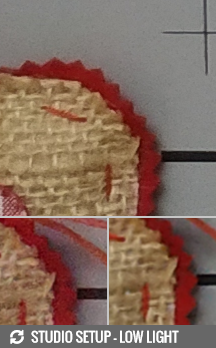 Xiaomi Mi 8 Lite against the Mi 8 SE and Mi A2 in our Photo compare tool
Portraits
The portrait shots were a mixed bag. Some of them turned out to be pretty good where the background didn't pose any challenge, but others looked plain broken. Also, we didn't find any significant difference between turning on and off the beautification filter and the AI. It's as if the beautification mode was constantly turned on.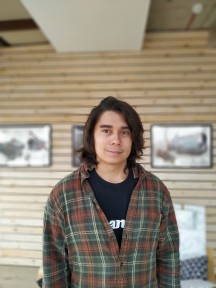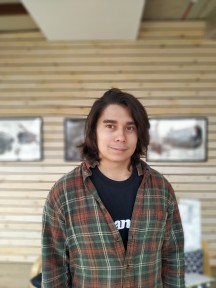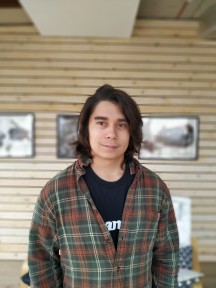 Normal portrait • AI portrait • Beautification portrait
In a more challenging lighting, we suggest using the normal photo mode as you can see for yourself.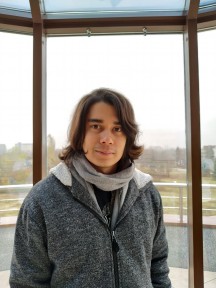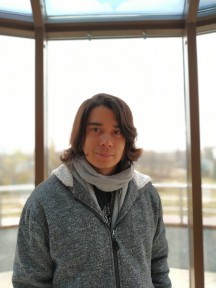 Normal photo mode • Portrait mode
Selfies
While the Mi 8 Lite borrows the Mi 8 SE's camera setup on the back, the front-facing shooter is different. It has higher resolution (24MP vs 20MP) and Xiaomi says it's Sony IMX 576 with large 1.8µm pixels. So we expect better overall performance in this regard. However, this module is still with fixed focus so some of your selfies may not come up as sharp as they should be. To achieve optimal sharpness, you will have to bring the phone pretty close to your face - much closer than a normal arm's length.
This is less pronounced in the Portrait mode.
Video recording
The Mi8 SE captures 4K@30fps video, but it also gives you the option of choosing between 30 or 60fps in 1080p mode. There's also a 720p@120fps and 720@240fps slow-motion mode as well but we can't say it produces the best results with those.
Here are a few camera samples.
Another great addition to the set of video features is the EIS, which works in 4K and 1080p but don't expect too much from it when recording in 4K. We've definitely seen better. The main issues we had with the video quality is the lack of contrast and noticeable noise in some areas of the scene. Sharpness and fluidity, on the other hand, are pretty good.
You can download short untouched samples as well - 2160p/30fps (10s, 52MB) and 1080p/30fps (10s, 25MB).
You can also pit screen grabs from the Xiaomi Mi 8 Lite videos against all of the phones we've reviewed so far in our Video compare tool below.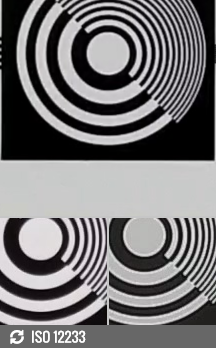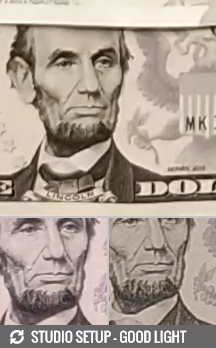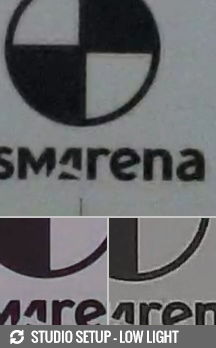 2160p: Xiaomi Mi 8 Lite against the Mi 8 SE and Mi A2 in our Video compare tool