Competition
In an over-saturated market like the mid-range segment, there are quite a few offerings around €250, but only a few of them can challenge the Mi 8 Lite's performance. Most of the handsets at this price come with inferior Snapdragon 636 or even 625 chipsets.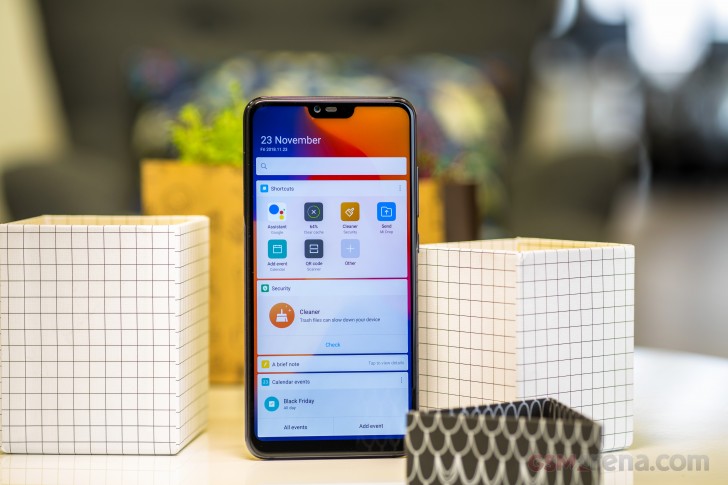 The first few alternatives that spring to mind are the Mi 8 Lite's close relatives - the Mi 8 SE and the Mi A2. Of course, the Mi 8 SE is a tad more expensive, but it does offer a considerably more powerful and future-proof Snapdragon 710 chipset, a crisp Super AMOLED display beating the LCDs by a huge margin in almost every aspect and longer battery life. And you get pretty much the same camera experience. The downside is the sensibly smaller screen diagonal.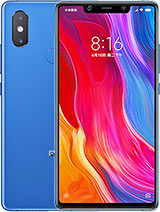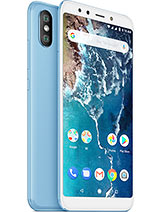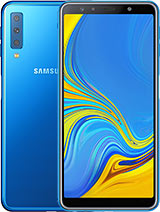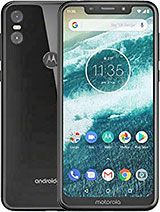 Xiaomi Mi 8 SE • Xiaomi Mi A2 (Mi 6X) • Samsung Galaxy A7 (2018) • Motorola One (P30 Play)
The Mi A2, on the other hand, is pretty easy to recommend over the Mi 8 Lite due to its slightly lower price tag and clean Android experience (Android Go ensures faster updates and extended software support) and almost identical hardware. The screen's image quality is on par with the Lite, and it offers similar battery life and the same Snapdragon 660 chipset.
Looking further than the Xiaomi's catalog, Samsung's recent triple-camera phone, the Galaxy A7 (2018) comes to mind. It's negligibly more expensive but offers great battery life and a gorgeous, notch-less Super AMOLED screen. And a big one too. You will have to settle with the lackluster camera experience and generally worse performance from the Exynos 7885 Octa, though.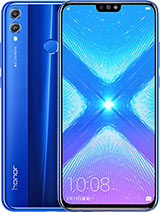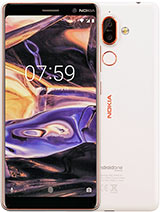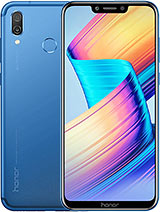 Huawei Honor 8X • Nokia 7 plus • Huawei Honor Play
Next one down the list is the all new Motorola One - it has great battery life, clean Android experience but struggles to keep up with the pixel count and performance with its 720 x 1520 display and Snapdragon 625 chip.
But if the big screen is what you are after, why not check out the Honor 8X? It has a massive 6.5-inch display and passed our battery tests with flying colors although, the Kirin 710 SoC didn't leave a lasting impression when it comes to performance.
The Nokia 7 Plus appears to be a good alternative too, and for the extra cash, you get a considerably brighter screen, longer battery life, the same Snapdragon 660 chipset, and a good 2x telephoto camera. The overall photo quality is rather good too. The fast updates on the vanilla Android are also something to consider here.
The Honor Play, however, might be just enough to push you over the fence. It's in the same price range as the Nokia 7 but sports Huawei's previous generation flagship SoC - Kirin 970. And it's not just that. It produces serviceable photos, it has a big screen, and it squeezes every last bit of its 3,750 mAh in terms of battery life.
Verdict
Have you noticed the trend here? There aren't many devices around this price point that could match the performance of the Mi 8 Lite and those that do, usually have a slightly higher asking price.
Sure, it's not a perfect product. Some aspects still need improving such as battery life, but we do appreciate the great build and generally solid camera experience. Most of the issues with the latter can be easily overlooked by the general user or even solved with a bit more tinkering with the camera options. The full-featured manual mode will surely come in handy in those situations. Portrait shots, however, can't be fixed with anything other than a future Xiaomi update. Still, it's a solid all-around experience.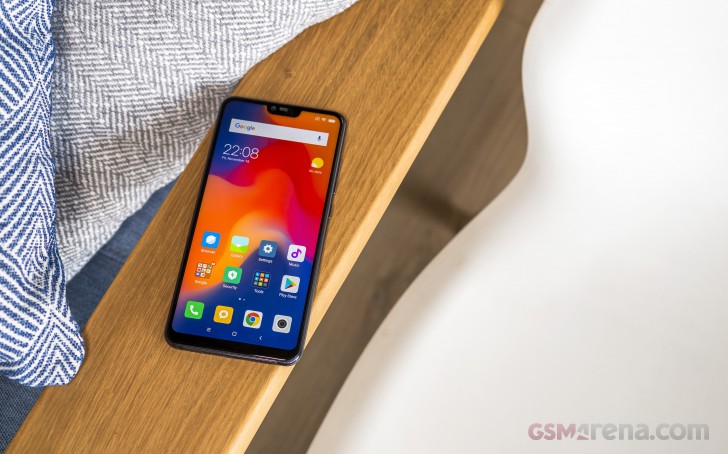 The lack of 3.5mm jack is another thing that might steer away some customers, especially since most of the direct rivals haven't jumped on that bandwagon yet. And if you are a fan of MIUI, the feature-rich software would be greatly appreciated. There are plenty of options to play around with, and Xiaomi has a good track record of updating its phones - old and new - to the latest MIUI software version. MIUI 10 is just around the corner.
Pros
Solid build with glass back and aluminum side frames.
Generally fine display with slightly above average brightness and excellent color reproduction in "Standard mode".
Good all-round camera experience with small inconsistencies.
Great performance with the Snapdragon 660 chipset.
Loud speaker and good audio output quality.
Plenty of features provided by Xiaomi's MIUI software, expect swift updates to the latest version.
Cons
Ergonomics might be an issue for users with small hands.
No 3.5mm jack.
Battery life could be better.
EIS in 4K video isn't good, Auto HDR mode needs improvement, portrait shots are largely inconsistent.
So is it worth buying? Definitely yes. But we'd still recommend going for the Mi 8 SE or the Nokia 7 Plus. It seems like you will get more in return for the extra cash.
Pricing

These are the best offers from our affiliate partners. We may get a commission from qualifying sales.

64GB 4GB RAM
$ 194.99
$ 199.99
64GB 6GB RAM
$ 219.00
128GB 6GB RAM
$ 219.99
$ 389.00
Show all prices