Frustrations, niggles, annoyances
Like with the Pocophone F1, the main issues we've had with the Mi 8 have to do with its software. First of all, it's very far removed from anything resembling stock Android. Then again, if you're a control freak you'll enjoy the many ways in which you can stop apps from misbehaving - some of these are turned on by default even.
Of course, if you only use the Play Store to source your apps and games this may quickly become annoying, as you could have to dive deep into Settings to change some options that occasionally hinder the normal functioning of certain apps.
This has definitely gotten better and better over time, but we find that MIUI is still overly protective in this regard, especially for a western audience that might be more used to things not having to be tweaked beforehand in order to get an adequate experience.
Now let's go on to specifics. Again, like the Pocophone F1, the Mi 8 has a very wide notch, and MIUI 10 doesn't show you notification icons to the left of it, where you might be used to seeing them if you're coming from another Android device, for more than a second or so as each new one comes in. After that it's back to the clock taking up the entirety of the space in the left 'ear' of the screen.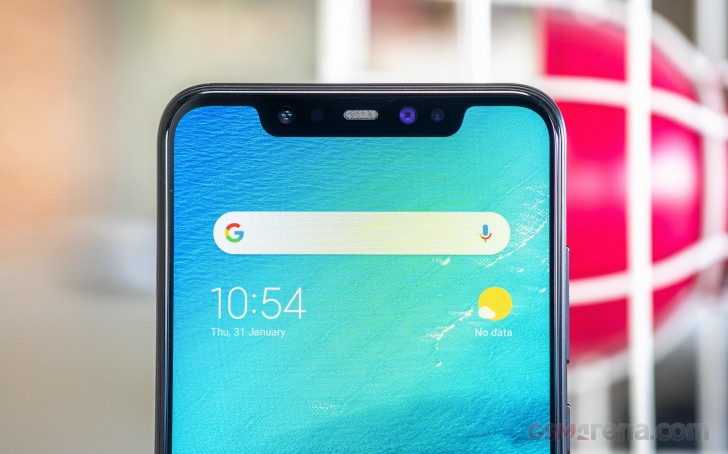 You can definitely learn to get used to this, but if you don't it will frustrate you every single day. The weird thing is that there seems to be enough space in that ear for at least a couple of notification icons to be shown alongside the clock (especially if the font is changed to something more condensed), but for some reason Xiaomi insists on not going that route which may hugely aid in the usability of its skin.
Additionally, the notch being so wide does not come with the benefit of having very secure face unlocking, the way Apple does it. Xiaomi's system in the Mi 8 uses the front camera for this, like many other Android device makers, but adds an IR sensor to ensure that face unlocking works reliably in the dark too. That's all well and good, but keep in mind that this implementation is still vulnerable to being fooled by someone who has a picture of you and shows that to the phone.
And yet what's most annoying about the face unlocking in the Mi 8 is that it's region-dependent. As in, you have to go into Settings and change your region to a few specific ones in order to get it to actually work. You can choose India or Singapore or Hong Kong, but in that case you're prone to getting some preinstalled apps for each of those specific markets magically show up. Oh, and also ads.
If you're in Europe the most baffling fact is that the system works if you change your region to some EU countries, but not all. This makes absolutely no sense as privacy regulations are the same across the EU. We went with France and got the system to work, but why can't you just pick the EU country you live in and call it a day?
Moving on, thanks to its AMOLED touchscreen the Mi 8 has an Always-On Display function that will show you the clock and date at all times, and, theoretically, notification icons too. Yet there are basically no settings for this aside for turning it on or off, and we found that it's rather unreliable. It seems to have a mind of its own in deciding which notification icons to display. More than once we saw one from a specific app, only to unlock the phone and find we actually had more waiting for us. This is obviously an easy software fix, so hopefully Xiaomi will pay more attention to its AOD implementation in future MIUI releases.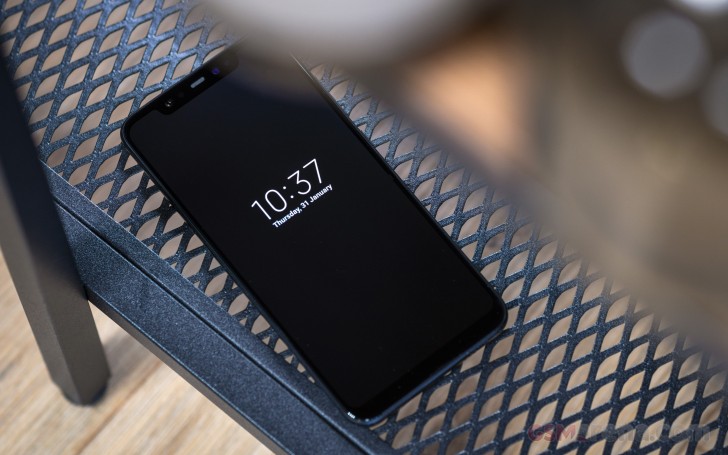 Neither the earpiece nor the downwards-facing speaker are very loud, which means that if you talk on the phone in noisy environments you'll end up pumping up the volume to the max and even then may not hear the person you're talking to very well. Likewise for video calls or ones put on speakerphone or listening to music through its speaker or watching videos, etc. Additionally, the speaker sounds tinnier than we're used to for units in flagship devices.
Speaking of sounds, when scheduled Do Not Disturb mode kicks in, it silences everything, regardless of what you were doing. You could be listening to music at that exact time and then be startled by feeling that the music simply randomly stopped. Except that's not what happened, it just got muted. With DND systems from other manufacturers we've never had this problem.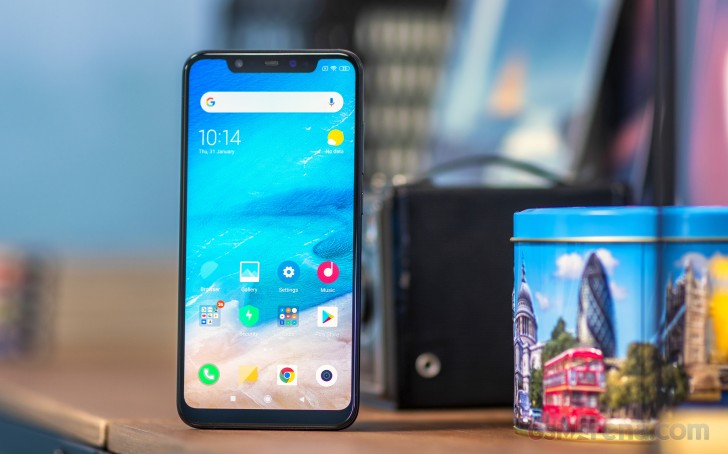 They either don't take media volume into account at all, or if they're willing to silence that too then there's an option that lets you say no to that. And that's great because having the media volume silenced as well seems like a pretty niche use case - after all you only hear media sounds if you intentionally hit Play on a song or video, it's not like with phone calls or notifications where you have no control over them coming in.
The Mi 8 is yet another Xiaomi phone that still hasn't jumped on the wireless charging train, nor, for that matter, does it have any water or dust resistance. Its price (especially now) might alleviate those issues for some people, but these features have pretty much become the norm for a top of the line device in this day and age and it's getting increasingly hard to overlook their absence.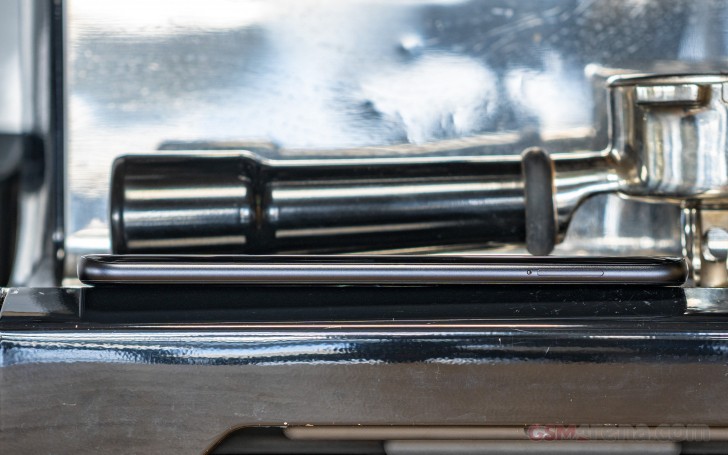 VoLTE, like with any other Xiaomi phone running MIUI 10, is only going to be active by default in a handful of countries on a few operators. However, you can manually force enable it by dialing *#*#86583#*#*, but the company then assumes no responsibility if things go wrong.
Another word of caution here is that if you go this route, depending on your carrier's specific settings, you may not be able to send SMS while connected to LTE. Receiving works fine, it's just sending that's impacted, and for most networks across the world this shouldn't be an issue, but there are always outliers.
Finally, there's no 3.5mm headphone jack on the Mi 8. If you don't care about it, then this will obviously not affect you, but if the jack is important then unfortunately you may need to look elsewhere to get your next smartphone fix. Xiaomi's basically only aligned itself with most of its competitors in this regard, but it's still sad to see the jack go.