Design
It's been a while since we handled an all-plastic phone and the Xiaomi Redmi Note 5A is a real blast from the past. We say this in a good way - when done right a plastic unibody can be the better choice than a hastily put together frame with metal accents.
The Redmi Note 5A is as big as the Redmi Note 4, just a millimeter thinner and 12g lighter at 153g. The weight loss can be easily attributed to the lighter plastic build and the 25% smaller battery.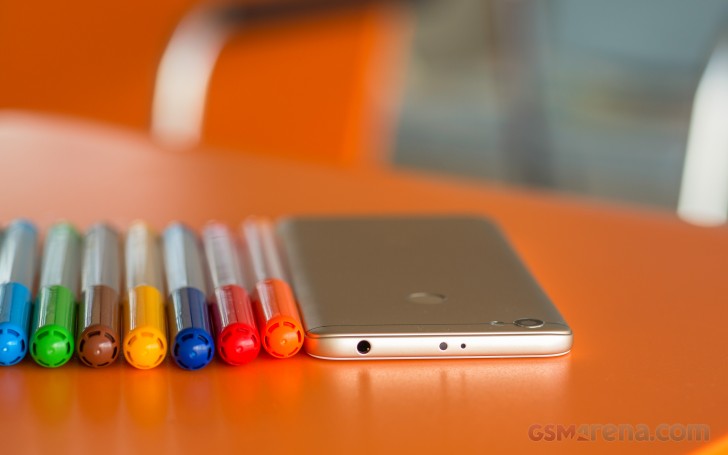 The Note 5A has a regular 5.5" display of 720p resolution and there is a Gorilla Glass 3 to keep it safe from scratches. But what makes it an easily recognizable Redmi is the touch-sensitive keys below the screen, a layout we used to see on a bunch of Redmis that came before the Note 5A.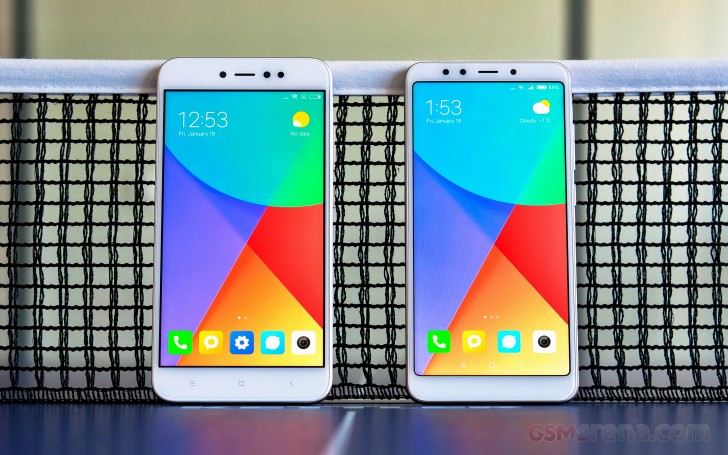 Redmi Note 5A next to the Redmi 5
For the first time on a Redmi though, there is now a high-res 16MP selfie camera at the front, which is a rare treat in this price bracket. A tiny notification LED is hidden nearby.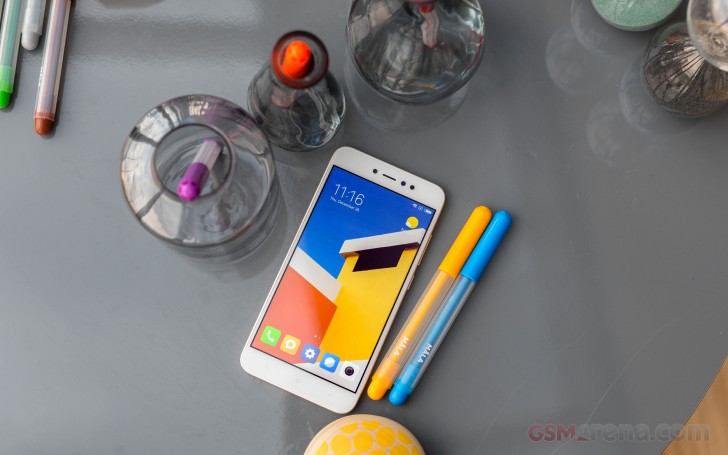 The whole frame and rear are made out of a single piece of matte plastic. The chamfer where the sides meet the back helps the grip, while the fake antenna-lines are here for purely aesthetical reasons. The tiny strips were carved out and then painted with the same matching gold hue, but with glossy finish for a mirror-like effect.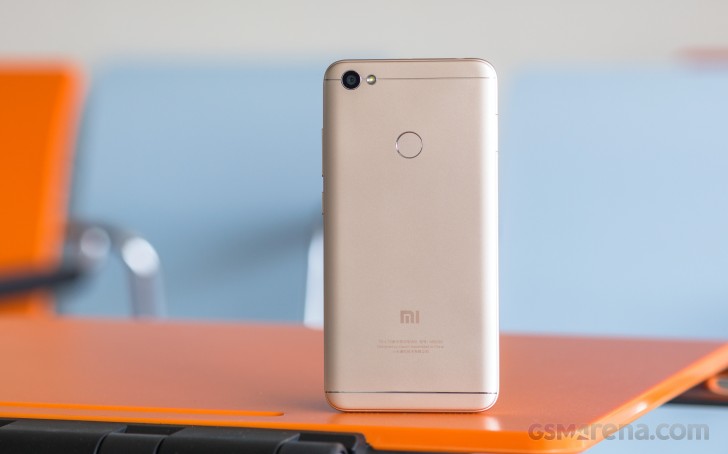 And while the Redmi Note 5A might be a budget offer, it gets to keep the cool and responsive fingerprint reader at the back. It's always-on and as fast as on the recent Mi phones we've handled.
The Redmi Note 5A might come without a trendy wide screen, or a metal body, but it's a very well built phone with contemporary looks. In spite of the low price, Xiaomi cared enough to make a solid handset with a very secure grip. Even better, the mostly matte finish does well to keep it nearly smudge-proof. For an entry-level phone, that's more than we would have asked for.