Xiaomi has kicked off the Mi A3 teaser campaign with a little something about the price. It replied to a year-old old tweet, which called the Mi A2 a "crazy good deal" and hinted that the new model will be even better.
At launch the Xiaomi Mi A2 costed €250 (4/32GB), the Mi A2 Lite was €180. Weeks later, the Mi A2 arrived in India at INR 17,000.
So, the Mi A3 duo will either cost less than this or just offer better specs at the same price. We know the outline of the spec sheet, these two are based on the new Mi CC9 phones.
Xiaomi is yet to announce the European prices, but converting the Chinese price tags gives us €230 for the Mi CC9 and €170 for the Mi CC9e. After the European taxes are accounted for, the prices should be the same as last year.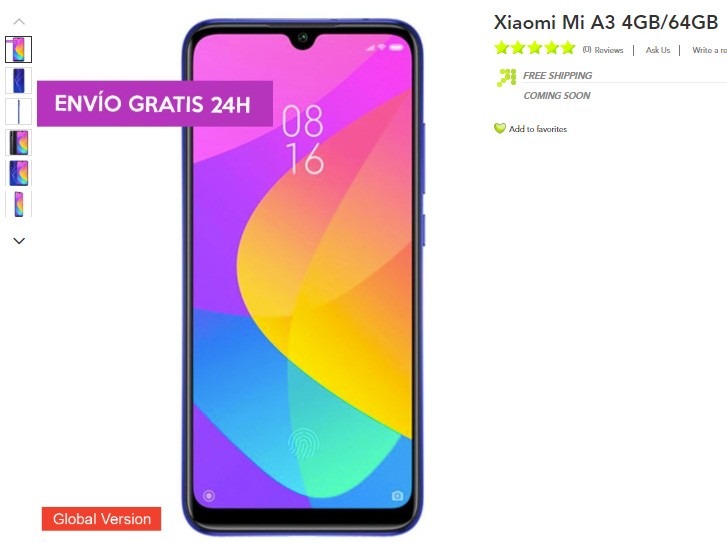 PowerPlanetOnline already lists the Xiaomi Mi A3 with the exact specs of the CC9e (and not the CC9). The model number associated with the CC9e is also listed in the database of carrier Ting as the "Mi A3".
There's a chance of a shakeup in naming, so that the Mi CC9-based Android One phone is the "Mi A3 Pro" or something similar. By the way, the store listing has the original chipset, so there's no confirmation of the rumored upgrade to Snapdragon 730 and 675.
It doesn't disprove it either, of course, the store listing is clearly just a placeholder. The good news is that Xiaomi just can't help itself and reveal things about upcoming phones, so expect more info in subsequent teasers. For example, just hours after the first teaser, Xiaomi tweeted this image.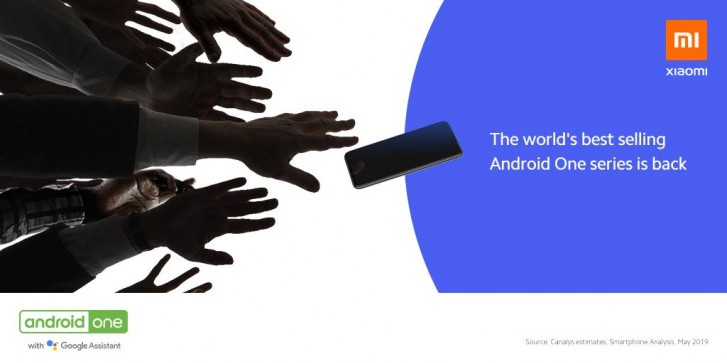 The Mi A2 duo had a 12MP main camera and a secondary cam, which wasn't all that useful. The Xiaomi Mi A3 phones should be a sizeable upgrade, since they will inherit the 48MP main camera, 8MP ultra wide and 2MP depth sensor of the Mi CC9 series.
N
What a beautiful notch :)
D
Ugly notch, exceptional if they using amoled! Stupid notch
ADVERTISEMENTS