Competition
Clearly, the nubia Z20 is in a category of its own when you consider that it offers two AMOLED screens so it's hard to put it against the common smartphones on the market. Price-wise, however, there are quite a few options that we found worth mentioning.
But before that, we have to make it clear that the z20 is not the first smartphone with screens on both sides. The vivo NEX Dual Display can be considered as an alternative but it's a last-year device and it's really hard to come across while nubia is making sure its phone reaches a wide range of markets. It's now available not only in Asia but in USA, Canada, EU, UK, Australia and even Israel. Whereas the NEX Dual Display is an exotic piece of tech.
With this out of the way, we can start laying out the conventional alternatives in the same price bracket. Let's start with the Huawei P30 Pro. Sure, it's an old phone by the smartphone industry standards, but it's very much a capable flagship in 2019, which price has gone down significantly since its release due to reasons. It's a feature-packed handset with top-notch hardware and let's be honest here, it does everything better than the nubia Z20 except for the dual screen thing. Keep in mind that the P30 Pro is also around €50 more expensive too.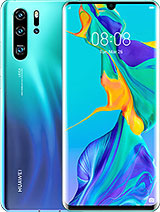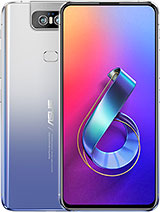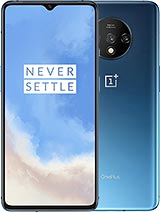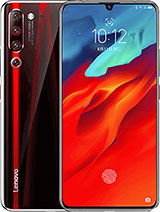 Huawei P30 Pro • Asus Zenfone 6 ZS630KL • OnePlus 7T • Lenovo Z6 Pro
Next down the list is a more affordable solution from Asus. The Zenfone 6 delivers better battery life and a novelty of its own - a flipping camera mechanism so it has great selfie quality since it uses its main camera for that similarly to the nubia Z20. However, the LCD panel is not OLED and the nubia Z20 has two of those. Some users won't mind the LCD on the Asus, and it's got to be said it's a high-quality panel.
A more recent alternative is the just-released OnePlus 7T. It does have a notch, and it's pricier. However, faster charging speeds, more refined software, high-refresh-rate OLED screen and superior camera performance might justify the extra €50 for some.
And lastly, the Lenovo Z6 Pro is a similarly-priced alternative rocking powerful hardware, an OLED screen with a small notch and extra-long battery life. It's also pretty good in the camera department and has a 3.5mm audio jack eliminating the need for a dongle.
Verdict
Coming up with a verdict for this review wasn't easy. The nubia Z20 checks all the boxes of a flagship handset and looks good on paper. Sadly, quick market research will show you that it isn't the only cheap flagship around and it's a hard-sell this one.
One one hand, the nubia Z20 has a full-screen front design, a flagship SoC, good battery life, and a competent triple-camera setup.
One the other, this particular market segment of 'affordable flagship killers' has grown. It's hard to compete with the offerings of Asus, OnePlus, and Xiaomi. Even Huawei's early 2019 top-shelf phones can already be found at reasonable prices.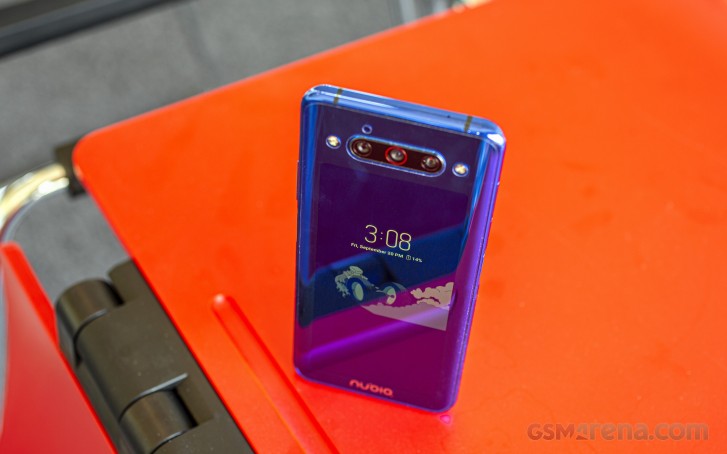 The nubia Z20 has one thing that the rest don't and that's the novelty dual-display design. If you came here because you like exotic phones with quirky features, you will like the Z20 a lot. But if you don't have a particular use case for that secondary screen, you should know that the novelty wears off quite quickly and you will probably get bored with it pretty fast.
Pros
The secondary screen blends with the overall design (you can even take calls on the back side).
The two AMOLED screens don't have any notches or punch holes.
The double-sided fingerprint readers make a big difference usability-wise.
Squeeze detection is a rarity.
Great price/performance ratio, Snapdragon 855+ on the cheap.
Respectable battery life.
The main camera shoots excellent daytime and nighttime stills, 4K and FHD videos are nice too.
Cons
The secondary screen has a yellow-ish tint and its max brightness could be higher.
No 3.5mm audio jack and no microSD card slot.
No stereo speakers.
The software needs better translation (also, Nubia, why no navigation gestures?).
Occassionally choppy transition animations
The telephoto and the ultra-wide cameras are unimpressive, they lack Night mode and video recording.
No 4K@30fps stabilization.