Final words
Although we genuinely try to stay open-minded, our approach to the Acer Liquid X2 wasn't completely free of prejudice. We must admit though, it's more than just a quirky triple-SIM smartphone - which is how it will most likely be perceived by most. We were there too, but we ended up with mostly positive impressions overall.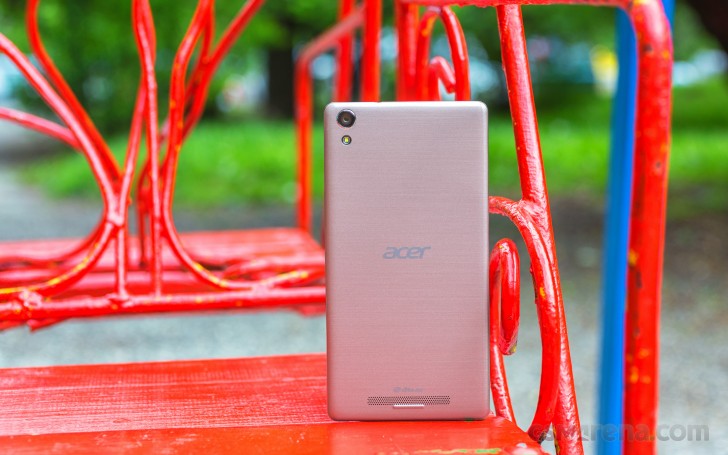 The plastic build is no flagship material, but it looks reasonably good. We appreciate all things removable and user-accessible, and this one can have its cover popped off and the battery swapped too.
One of its major flaws was already clear from the spec sheet but, for its low resolution, the display did well in all tests, save for sunlight legibility. Battery life is impressive too, especially so with heavy screen-on usage.
Lollipop has been mostly unchanged, but where Acer has added its own touches, they are a hit and miss. The good impression from the effortless multi-window implementation and useful camera features are spoiled by minor form-over-function decisions.
Camera output is barely average in quality with soft, low contrast images and videos. The 13MP selfie camera produces pleasing selfies but the front flash is hardly any good.
Acer Liquid X2 key test findings:
All-plastic build, simple but attractive design, metal-looking back holds firmly in place – tough to remove but it is mostly a good thing.
Display has good contrast and maximum brightness and mostly accurate color rendering. Outdoor visibility is mediocre though, 720p resolution is only just enough on a 5.5-inch diagonal.
Excellent battery life, with almost 13 hours in both on-screen disciplines. Voice call endurance is less impressive, and having three SIMs inside has a substantial effect on standby drain (duh!), but even then, the endurance rating is a good 65 hours.
User interface is mostly stock Lollipop, but Acer has added a straightforward and useful multi-window feature, plus Float apps (Samsung and Sony, all in one). The modded notification pull-down is not the best, and folder icons go against function, but that's livable.
Benchmark performance is about average for the segment, CPU scores are ok and the GPU does a decent job, helped by the 720p resolution.
The smartphone is pre-loaded with all sorts of bloatware, including a suite of Acer apps you can't uninstall, plus a whole bunch of games you can get rid of. On the upside, there is a document editor on board and the camera app has genuinely neat features.
The loudspeaker is rather quiet and gets a Below Average rating.
Still image quality from the rear cam is barely there with soft output and low contrast.
The front camera takes good images with true to life skin tones and good detail for a selfie cam, though processing seems pretty heavy-handed even with beautification features turned off. The front flash barely does anything in complete darkness.
1080p videos from the main camera are underwhelming, output is again, soft and low in detail.
So, what else can you get in the Liquid X2's price range? Well, actually, first things first. If you want an up-to-date smartphone with three SIM slots coming from a reputable brand, the short list is pretty short. Its sole entry is the one we're reviewing right now. If you can settle for fewer SIMs, the selection quickly broadens. Where and if you can find the Liquid X2, it competes with midrangers in the $250-$300 ballpark and that's a pretty densely populated segment.
For starters, you have Asus' Zenfone Selfie that matches the Liquid X2 for camera resolution both front and rear. The Selfie has a dual-LED flash on either ends, if that can be a decider, but also has a sharper FullHD display. While it does have a base 2GB/16GB version, you could have it specced like the X2's 3GB/32GB, so that can't untie the knot either. The Liquid X2 lasts an hour longer in video playback and a whopping five more on the web on a single battery charge, but the Selfie can do 5h more in voice calls, so this may settle it.
If you're not that much into selfies, but enjoy the Zenfone's form-factor, you can always get a Zenfone 2. It is available in innumerable configurations, but we'd humbly suggest the FullHD ZE551ML in its top-specced Intel Z3580/4GB variant, even if that may cost you a little extra over the Liquid. A downside to this one is that you can't easily swap batteries.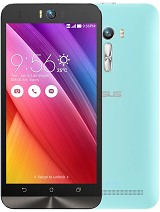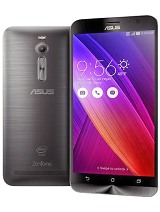 Asus Zenfone Selfie ZD551KL • Asus Zenfone 2 ZE551ML
The Lenovo Vibe K4 Note is another option you should check out. Same chipset, but a FullHD display, plus a fingerprint sensor on the back. While the K4 Note has solid battery life, the X2 outlasts it by more than 3 hours in both on-screen disciplines. The Acer phablet can't match the K4 Note's build quality though.
Then there's the Samsung Galaxy J7. First and foremost, Samsung's entry-level 5.5-inch phablet is a marathon runner in video playback with more than 16 hours on the clock before it runs out of juice. The Liquid does outlast it comfortably in web browsing though. The J7's camera output is slightly better, but it does only have half the RAM and is outpaced by the X2 in benchmarks.
The Xiaomi Redmi Note 3 can be had for significantly less, and in both versions it has more oomph than the Liquid X2. Metal build, FullHD screen resolution and fingerprint recognition are all in its favor. The X2 can offer somewhat better battery life and a removable battery, but this one is likely going to be settled by availability in your particular region. Yes, both devices are limited to specific regions.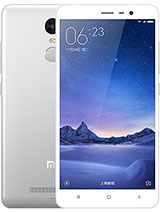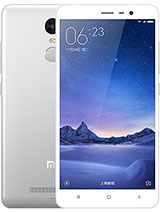 Xiaomi Redmi Note 3 • Xiaomi Redmi Note 3 (MediaTek)
A dual-SIM version of the Motorola Moto X Play can be had on certain markets, and you should check it out. We've reviewed the single-SIM option, but the cameras are identical and much better than the Liquid X2's, we must say. Moreover, the X2 loses its battery edge here, the Moto X Play is a pretty long-lasting smartphone.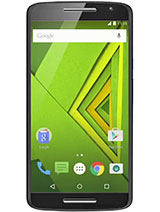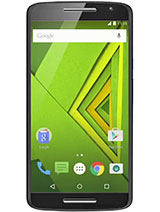 Motorola Moto X Play Dual SIM • Motorola Moto X Play
You need not look any further if triple-SIM is a must-have. Now, that's a pretty limited use case. Yet, the Acer Liquid X2 did make a strong case for itself as a dependable midranger. There may be better overall performers in that particular price bracket and better specialists at this or that. If you do your homework though and go for the Acer Liquid X2, it won't let you down.