This article is outdated. We have already published a full review.
Final words
The long awaited iOS interface redesign is finally a reality. It can be a dream come true for many, but others will have a point too in calling it a blatant copycat, and even a cartoonish mess. But there's no denying that iOS 7 is a major step forward for the platform and a real breath of fresh air after the uninspiring iOS 5 and the fiasco of a iOS 6. This time we get a completely new UI and a host of cool new features that really make a difference from a user perspective - exactly what Apple used to stand for at its best.
Like all things Apple though, there is no way that everyone will love the new look. It's always like that with major redesigns - even if everything about the new design was perfect there would always be a large group of people to hate it for various reasons - some like the old design better while others simply hate change. Apple could have helped its case a little by starting last year with iOS6 and making this a two-stage transition, but that's not the point now.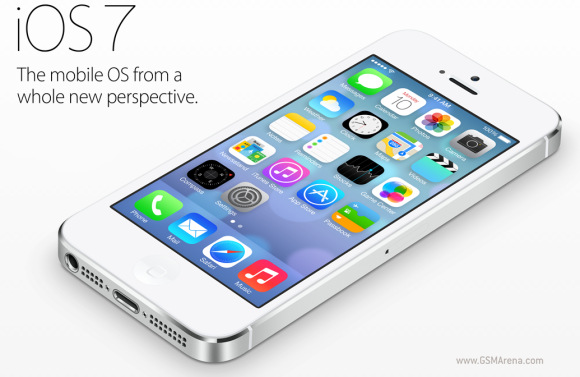 What matters is, in its 7th iteration, the iOS is finally looking fresh again. Looking 2013, if you will. It has a lot of eye-candy: new icons, the parallax effect, the translucent elements and menus, new features, services and capabilities, upgraded system apps, etc. There is a lot to look forward to in terms of features, too, and we believe this is a proof that Apple is still capable of competing in the development race. It will take Apple some time to get back to their cruising speed after hitting the brakes with two iOS revisions in a row, but iOS 7 is evidence that Apple can still move forward.
Now, some may have issues with the fact that the new services and features are already available on other mobile operating systems. Android has had toggles, real multitasking and automatic updates for ages; Windows Phone has the live tiles and flat structure; even BlackBerry has lots of those in the new BB10 OS. Yes, it may not be spot on time, but Apple has never relied solely on the platform itself to attract users - it's got the premium hardware and an unmatched app catalog for the purpose.
What's important is that the OS doesn't get in the way as was the case last year. iOS 7 is not only cool enough to keep people interested over the next months, but it also sets up properly for the launch of the new generation of iDevices in the fall. Apple's done with buying time, and back to investing in the future. Let's hope the hardware to come in a few months' time will keep it up.