One for the road
Apple iPad mini review: One for the road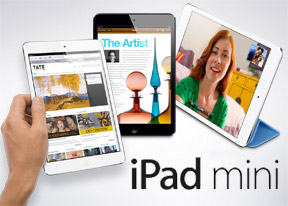 Final words
OK, then. Before we have our say on the iPad mini, we'll let the numbers talk. Three million tablets sold over the opening weekend easily beats the record set in March by the then new iPad. It's a combined figure of course for the two new slates - big and small - but it's quite likely for the iPad mini to claim responsibility for the better part of the traffic.
It's the novelty factor for one - a truly portable Apple tablet at long last against an iPad 4 that hardly brings anything new over the now discontinued iPad 3. No doubt, the mini is the new iPad, and it's not beyond belief that it may end up as the iPad of the future. Looking at the third and fourth generation of Cupertino slates, it's easier to imagine an iPad 5 with a Retina display in the mini form factor than another incremental upgrade.
On a second thought - would it have made sense to simply launch the iPad mini with a high-res screen and an A6 chipset instead of releasing another full-size slate just months after the previous model? From the perspective of iPad 3 owners, it most certainly would.
It's hard to guess what's on Apple's mind. At least a little pressure from cheap Google-powered tablets must have been felt. Or they may be simply encouraging users to have both sizes - one as a stay-at-home, the other for outings. That's more like Apple actually. They'd rather go on and on about portability and carefully avoid the subject of affordability.
Because, let's face it, the iPad mini is way more expensive than the likes of the Nexus 7 and the Kindle Fires. Whatever the stunts that allow Google and Amazon to charge less than $ 200.00 on their tablets, they at least have the decency of putting an HD screen.
At $199 for a 16 GB version the Nexus 7 is a steal but even a 32 GB variant will set you back much less than a baseline 16 GB iPad mini. On the other hand, a bigger 8.9" screen on the Kindle Fire HD is also cheaper than the cheapest iPad mini.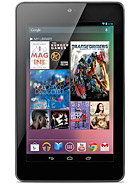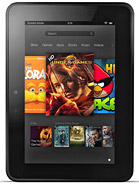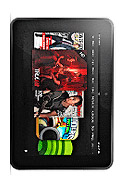 Asus Google Nexus 7 • Amazon Kindle Fire HD • Amazon Kindle Fire HD 8.9
In an ideal world, the iPad mini would've been out at least a year ago and competing against something like the Samsung Galaxy 7.7. But when it gets to tablets you wouldn't call it an ideal world unless you're... Apple. Yes, Cupertino has been calling the shots forever and we're at a point where for a tablet to sell it either has to be dirt cheap or sport a bitten apple at the back.
So, there we are. The iPad mini is nothing more than an iPad 2 with a smaller screen and premium finish. The A5 chipset is two-generations old and the mini has fewer pixels on a bigger screen than the closest Android-powered rivals.
Yet, the iPad mini is the biggest thing to come from Apple this season - after an underwhelming iOS 6, after an iPhone 5 and an iPad 4 that are not exactly making the previous versions obsolete.
It's a beautiful device too, we'd go ahead and call it the best looking Apple tablet to date. But portability is by far its biggest asset. Enough probably to make millions of users buy the mini and keep their bigger iPad.
Not only because it can go wherever they go, it's for things like gaming too. Videos suck on the small, low-res, 4:3 screen; web and picture browsing, as well as reading, are a lot better on Retina. But playing games is where the iPad mini is at its best. The screen size is right in terms of how far your thumbs can reach and accelerometer control is a lot more sensible than on a full-size iPad. And we mean for more than a couple of minutes.
But does this make the iPad mini a niche device for gaming and commuters? The competition would certainly like to think so. But even they must realize it's too good to be true. We can take people who are committed to Apple in one way or another - an iPhone or an iPad, most likely both - out of the equation.
It's just become harder for the neutral user about to decide on their first ever tablet. And that alone is a win for Apple already. We're not saying it's fair. But the choice is really between sensible and fancy, cheaper and apple at the back.