Assembly line
Asus Memo Pad 7 ME176C review: Assembly line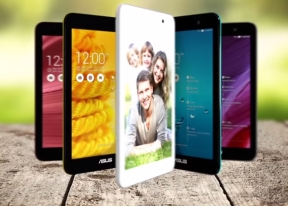 Final words
When we heard that Asus was incorporating Intel's robust Atom Z3745 processor into its entry-level Memo Pad 7 droid, it was hard not to get excited. After all, it's the same processor that can power full-fledged Windows tablets, and at a competitive price it has the potential to provide unparalleled power for this market segment.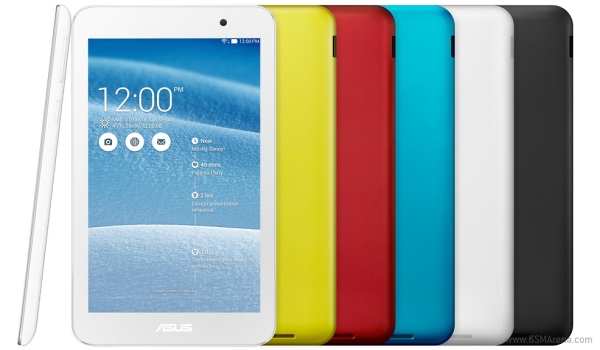 In practice the Asus Memo Pad 7 ME176C also provided performance far higher than most other entry-level compact tablets. Yet, either due imperfect software or the low amount of RAM compared the interface did become choppy at times (particularly in the web browser), so the benefit isn't as big as it could have been.
The problems don't end there, however. Our experience with the 5MP camera left much to be desired. Granted, tablet cameras aren't usually the most capable to begin with, but the ME176Cs shooter left a bitter taste in our mouth, largely due to its inconsistency. Many shots were just plain unusable, with wildly varying exposure, contrast, and colors, while video recording oddly used only a quadrant of the sensor. This resulted in low resolved detail for 1080p videos alongside a large amount of geometric distortion.
Here's a summary of what else found during our review:
Key test findings:
Plastic build quality is solid with flashy color options, and the speaker is positioned so as not to be muffled when placed horizontally
The screen has good contrast which is marred by high reflectivity
The battery life is good due to the 22nm Intel Atom chip process
Connectivity options are limited, and there is no 3G version
The speaker is sub-par, resulting in a score of Below Average
The Asus software interface atop Android 4.4.2 features a wide range of customizations, some less extensive than others (bare-bones video player and gallery). There are a few exclusive Asus apps, but nothing you won't find in some form on other mainstream launchers
Raw performance is great for its class, but the interface is choppy at times, particularly during web browsing
The audio quality is mediocre
The Video player doesn't have many extras, but supports most audio and video codecs except WMV, AC3, and AAC on AVC video
The 5MP camera has many shooting modes, but is very poor and inconsistent in both still images and videos
Asus's refresh of the Memo Pad 7 series doesn't end with the ME176C. The company's upcoming ME572C/L not only ups the RAM to 2GB to go with a quad-core Intel Atom Z3560 chip, but also boosts the resolution to WUXGA (1200 x 1920px). Of course, you won't get the same entry-level price as the ME176C model Memo Pad, which is always a big factor. The ME572CL variant comes with telephony capabilities as well, including a whopping 7 LTE bands.
If you want to throw telephony into the mix without having to fork over for other features, Asus provides an alternative in the form of the upcoming Fonepad 7 FE375CG. It features the same processor as the ME572C/L, but with 1GB of RAM and the same low-res display of the ME176C. It comes with support for two SIM cards, however, so if you're looking for a cheap tablet with a wide range of connectivity capabilities (excluding LTE support), the FE375CG is a viable alternative.
Samsung's latest Galaxy Tab 4 7.0 is another entry-level offering that matches many of the specs you'll find on the Memo Pad 7. The 7-inch WXGA screen is here alongside Android 4.4.2 KitKat, but you'll get the arguably more robust TouchWiz overlay from Samsung on top. The quad-core 1.2GHz Marvell chip with 1.5GB of RAM should provide passable performance, but you'll have to make do with a 3.15MP camera with only 720p video recording.
LG's own G Pad 7.0 was introduced this year as a low-cost alternative to its capable G Pad 8.3 from last year. Like the Galaxy Tab 4 7.0, it matches the Memo Pad 7 in display and Android build, but has a quad-core 1.2GHz Qualcomm Snapdragon 400 chip with Adreno 305 graphics, which is a proven performer for compact droids in this market segment. Like the Tab 4 7.0, it also has a lower-res camera.
When all's said and done, the entry-level tablet market has much in the form of competition from bigger players like Samsung and LG. Yet the Memo Pad 7 ME176C does just enough enough to separate itself from those and is probably a software update or two away from properly utilizing its chipset and beating those handily. Until then however Asus's own camp seems to provide more complete offerings than this one.